Remember this post?!
This gorgeous Feather Sweater by Pickles in Norway has been a long. Time. Coming.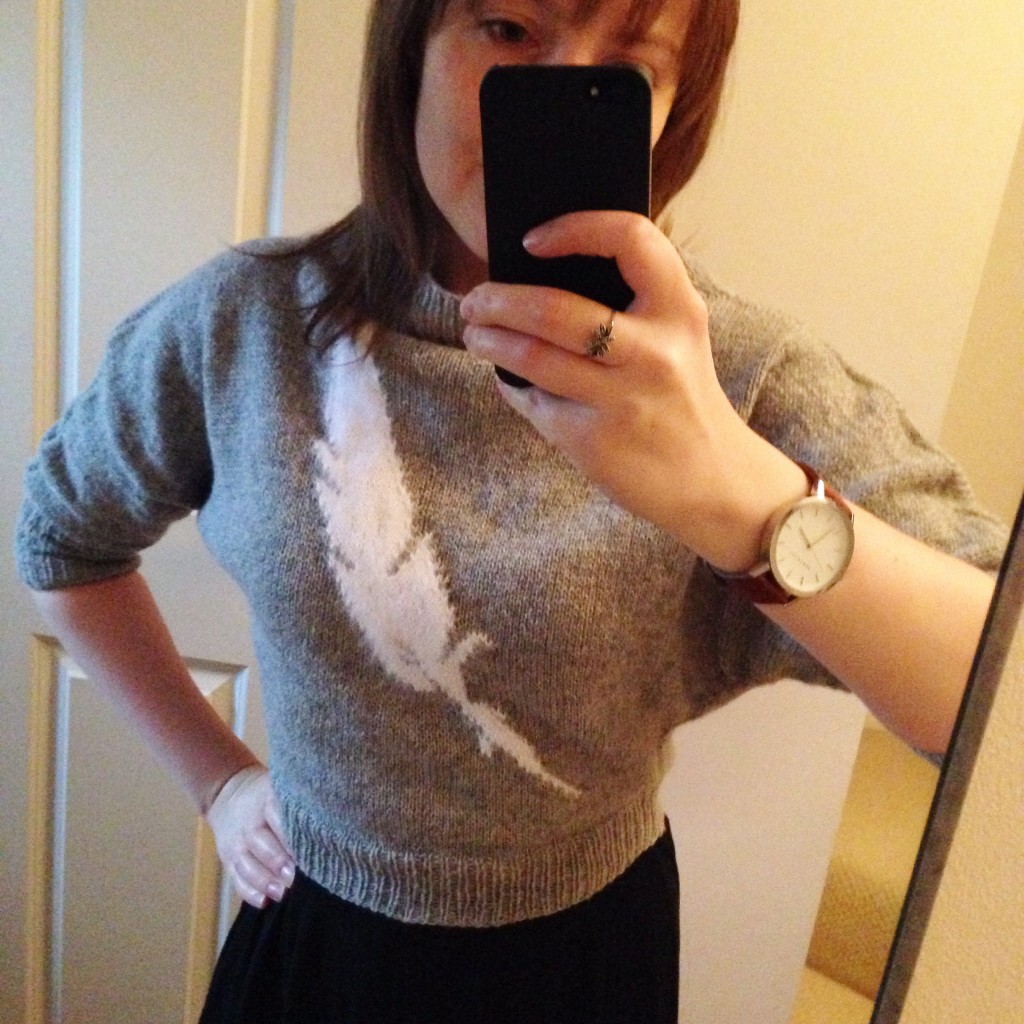 And finally I knuckled down while on holiday and finished it. Sorry about the quality of the image, it snapped this quickly on my phone one morning. This batwing wool sweater with mohair feather motif turned out better than I'd ever planned. Challenge number one – colourwork. I'd never done this before, so was really pleased with the results, and thrilled with the contrasting texture the mohair creates against the pure grey wool.
I made mine slightly shorter so that I could wearing this little beauty with maxi skirts and high-waisted jeans. It's getting a bit cold for 3/4 length sleeves, but this is perfect for those in between seasons.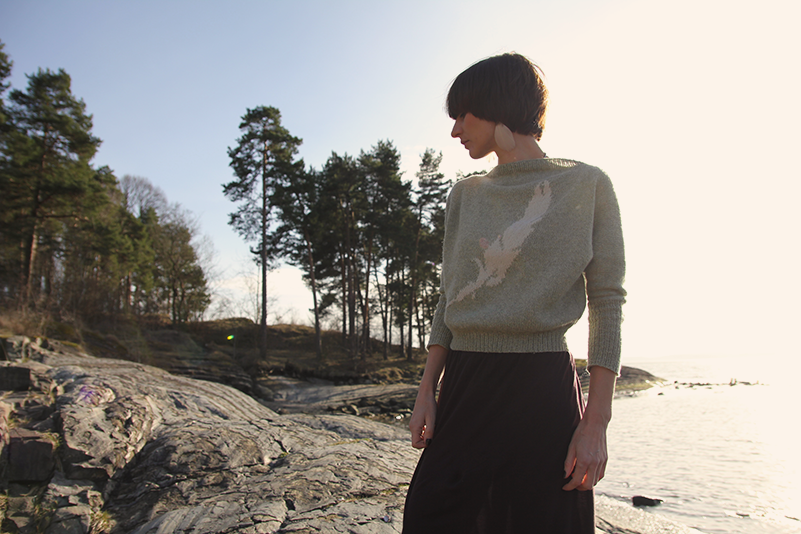 A great project to teach yourself to use two different colours, as the rest of the construction is incredibly straightforward. I have another sweater from Pickles already, and I'm lining up to do the Slitted Sweater and Bat Top too in a gorgeous green wool! A lovely company, with quality yarns and a diverse range of patterns. I urge you to check out their shop!
Happy knitting
x