I love Spring time! All the cliches – longer evenings, brighter days, better weather, the smell of fresh cut grass. All that jazz. But as a knitter, I appreciate it so much more because it's always interesting to see the patterns that come out at this time of year. Battling against the misconception that knitting should be restricted to 'winter woolies' only.
So store away your hats, mittens, chunky scarves and oversized jumpers. Here's my pick of the latest Spring time knits this season!
Surprise surprise, I'm featuring something from Quince & Co. on a list again! But it's only because they are one of the best.
Their Sparrow yarn is perfect for Spring and Summer months, I'm currently mid-way through knitting the Scarborough Shrug in Sparrow Sans as part of the Sparrow/Kestral KAL. It's quite possibly the most luxurious linen I've ever encountered, knitting up beautifully. And I know it's going to make for a perfect summer shrug. More recently however, they've released the Azalea vest top, designed by the wonderful Pam Allen to be created using the Sparrow linen yarn once more. I love the delicate detailing along the hem. This garment is the perfect proof that knitting isn't just for Winter!
Quince & Co. yarn is available to buy exclusively in the UK from Loop London.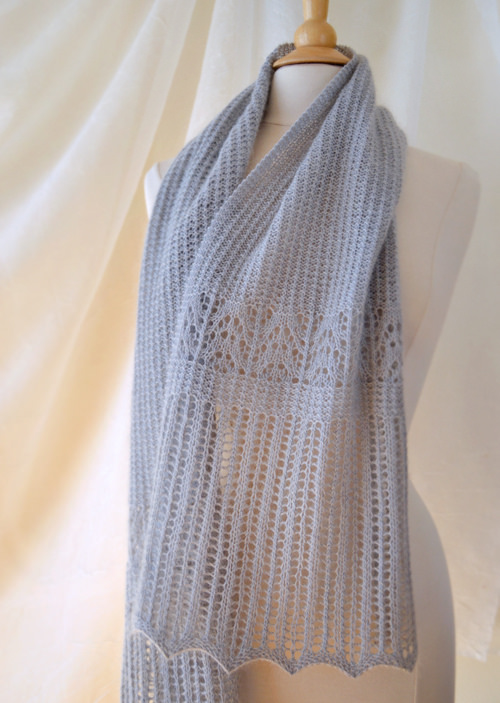 It was instant love when I saw this lace weight shawl. Knitted two-stranded with Shibui laceweight yarn (Cima and Silk Cloud). This perfect pairing of yarns creates a lovely soft halo. I don't see why this couldn't be something I could wear all year round!
Sansa Choker – Wool and the Gang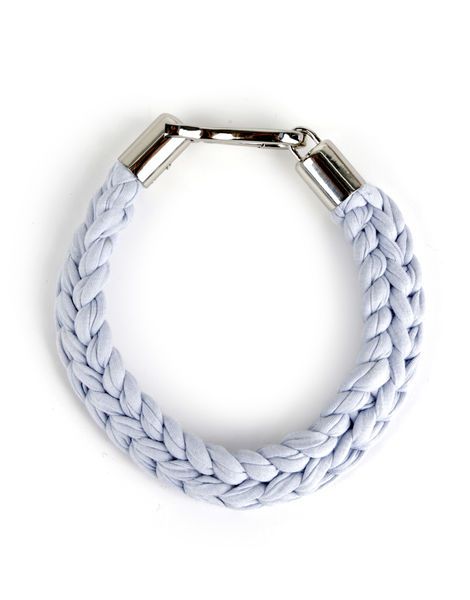 Wool and the Gang's Spring/Summer Collection is jam packed with beautiful airy light sweaters, tote bags and vest tops, mostly using their newly released cotton and mixtape yarn. Well worth checking out the whole lot. But my favourite knitting pattern from the entire collection has to be the Sansa Choker. And not just because it's named after the most kick-ass show in the world (also check out the Khaleesi Bracelet for matching accessories)! Made using WATG's Jersey Be Good yarn, it's the perfect summer accessory, and not only that – it's great for new knitters wanting to pick up needles for the first time! Get involved.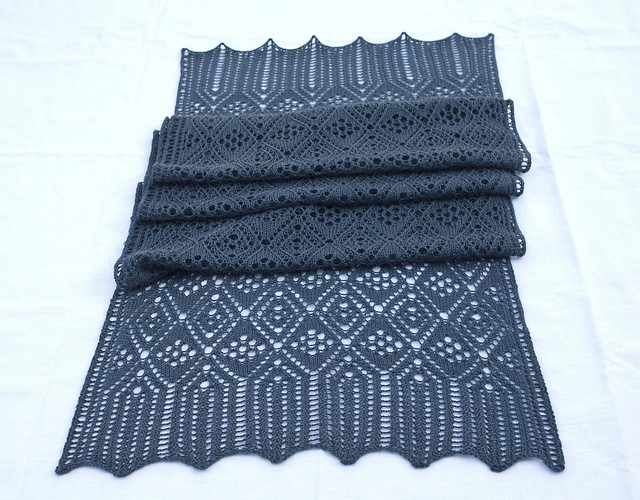 The extra large, lightweight Morrison Wrap by Virginia Sattler-Reimer is perfect for these lighter Spring evenings. The sentiment behind this knitting pattern is also very inspired – naming this big wrap after one of the greatest, emotive authors of our time, Toni Morrison.
I can just imagine me and Mr Shortrounds chilling out in our back garden with a glass of white, fire pit burning and me wrapped up in this lovely piece! Definitely on my wish list this spring!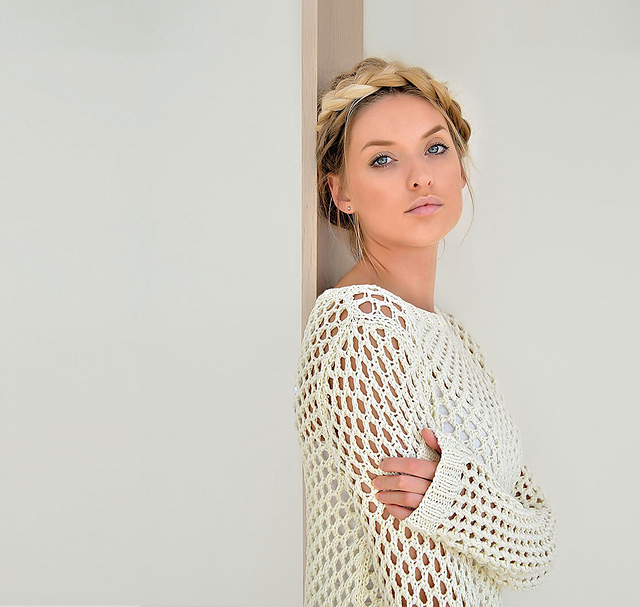 Kim Hargreaves' Spring collection 'Echoes' is just chock full of beautifully light and airy knits. I love this 'Aqua' jumper, which for me entirely evokes salty sea air and beach breeze. Open eyelets make this oversized jumper perfect for the new season – sling it over a vest top or bikini and away you go!
Other highlights in this collection include Spray – a beautiful open fabric, airy cardigan, Reed – the perfect, on trend festival skirt if you ask me, and Wave – a cloud-like, open fabric cardigan. Check out the Echoes Look book here.
Image credits: Quince & Co., Blue Peninsula Knits, Wool and the Gang, Virginia Sattler-Reimer, Kim Hargreaves