This is a first for me. This month I decided to take part in the Quince & Co. Scarves 4 collection knitalong. My pattern of choice was the 'Aviary' cowl pattern. I saw this seamless, two-tone pattern on their site and it was instant love!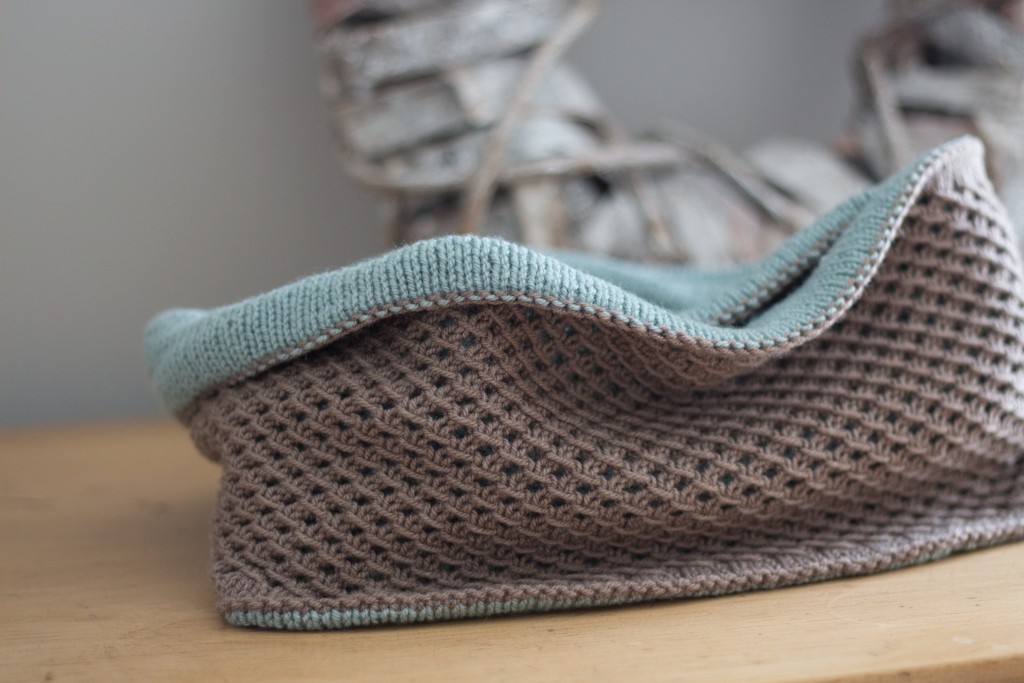 Happy doesn't even cover it, when I received my yarn through the post. It landed on my desk and I immediately unwrapped it. Two skeins each of Quince & Co.'s Tern yarn – a delicious blend of 75% wool and 25% silk. You needn't ask, because it is so soft and no one likes itchy yarn!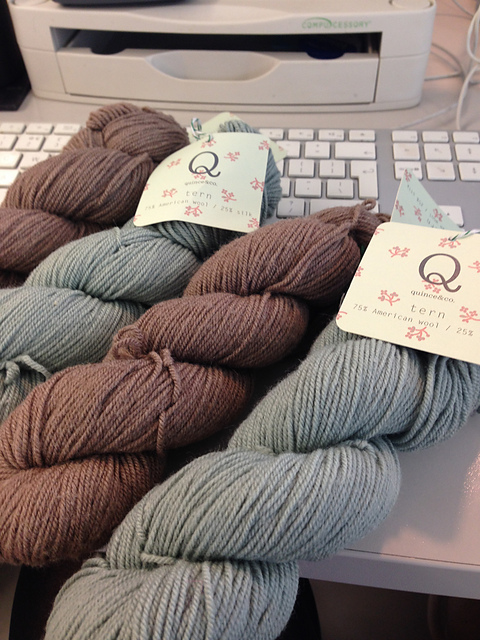 I got started pretty much immediately. Having to tackle the 'invisible cast on' method for the first ever time, I was keen to start early, to ensure I had enough time to undo it and figure it out if necessary. I was pleasantly surprised, however – this stage only took me a couple of attempts to get right (go me!). There are tutorials all over the internet if you search for invisible cast on method, but there's a handy link just in case.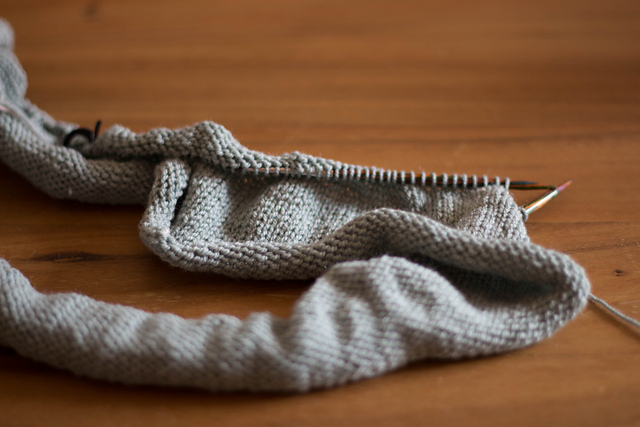 And with that tricky bit out the way, I started the first part of the pattern with the soft blue 'Beachglass' colour. Until I eventually reached the point where I joined my contrasting yarn in 'Driftwood'. I love both of these colours and will definitely be knitting with these again!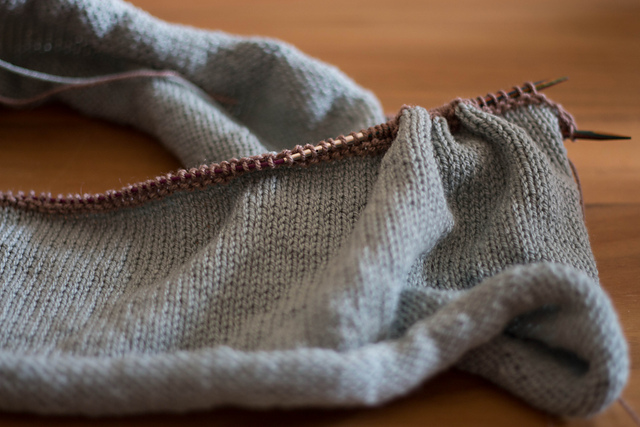 And here I am, just a little way into the 'Irish Mesh' pattern.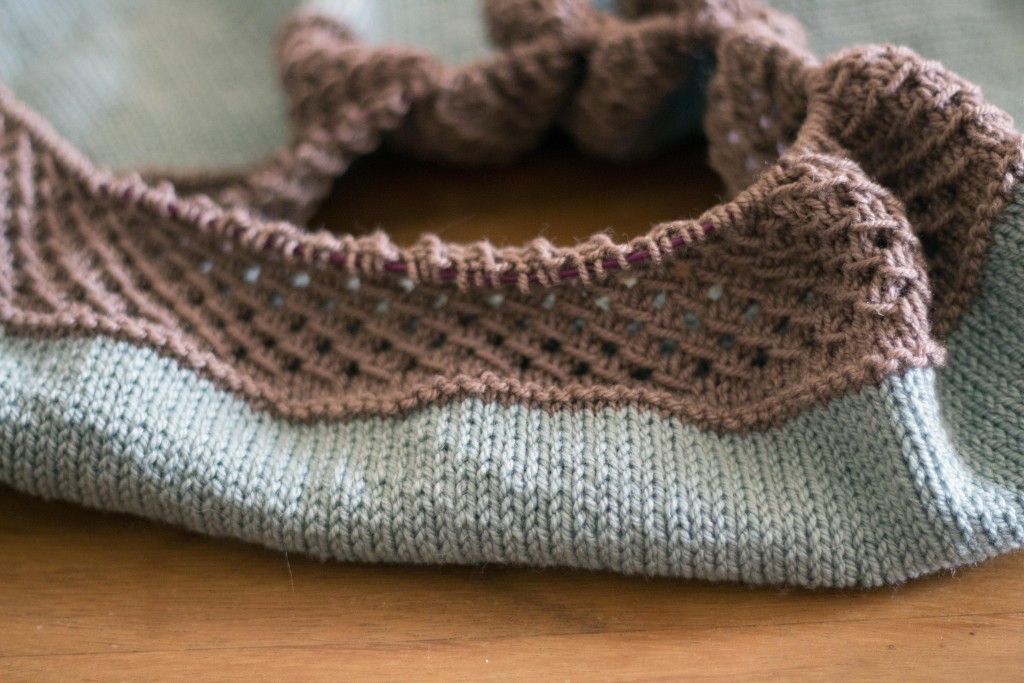 This cowl is completely seamless thanks to the provisional cast on. It's a cowl of two halves, with contrasting yarn colour and stockinette stitch pattern on one side with an 'Irish Mesh' on the opposite side.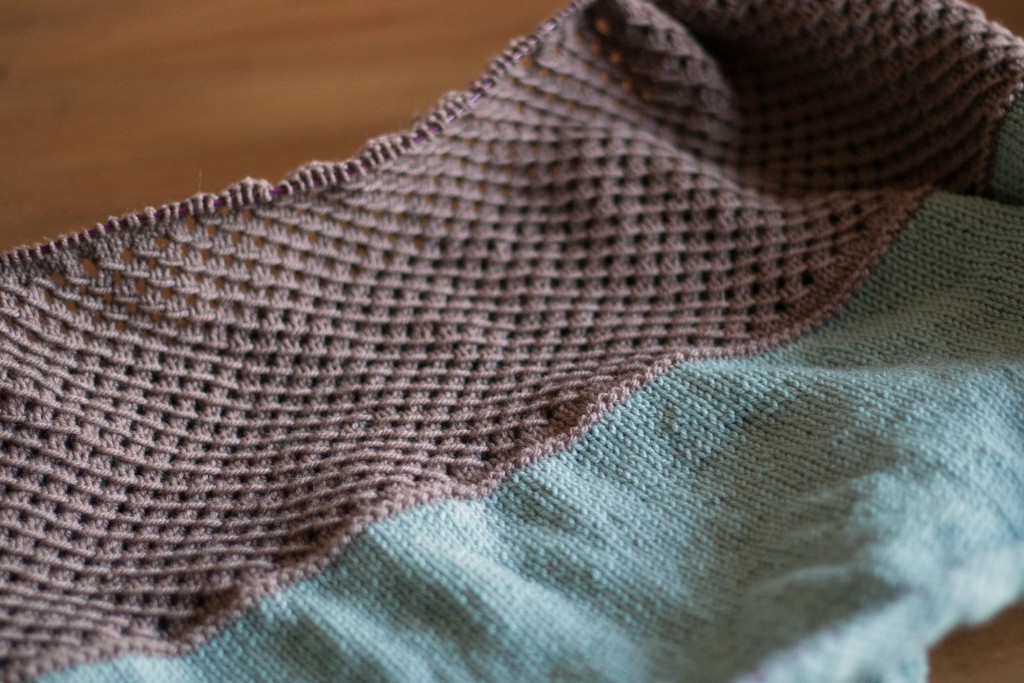 The result is a beautiful, delicate spring-time scarf, that I just know will be my firm favourite for years! I'm unbelievably proud of how this stunning cowl turned out, and can't quite believe just how beautiful it looks.
This lovely pattern was created by Noriko Ho for Quince & Co. Check out her great blog for more knitting inspiration and more of her lovely patterns!