After finishing the Honeymaker, I enjoyed using Quince & Co. yarn so much, I immediately bought two more patterns to attempt. One of these was the Olga sweater knitting pattern, designed by the very talented Olga Buraya Kefelian. All of Olga's knitwear designs have a classic and timeless feel, and yet are modern and bring something different and new. Her website Olga Jazzy showcases a number of her inspiring patterns – please go take a look!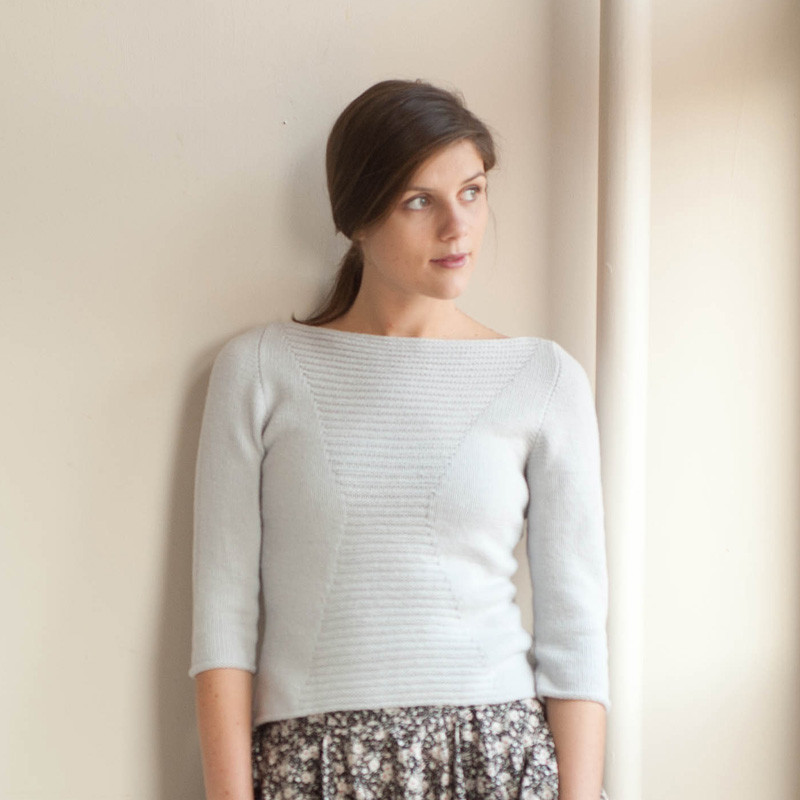 I had to make it in this beautiful light blue 'Glacier' which you can find on Quince & Co.'s website. This cool colour is a perfect for 'all-year-round', arctic for winter but gently easing me into spring with the soft blue tones. I love the simplicity of this sweater, and the waist-shaping is so flattering when worn. (Who doesn't love a slimming top?!)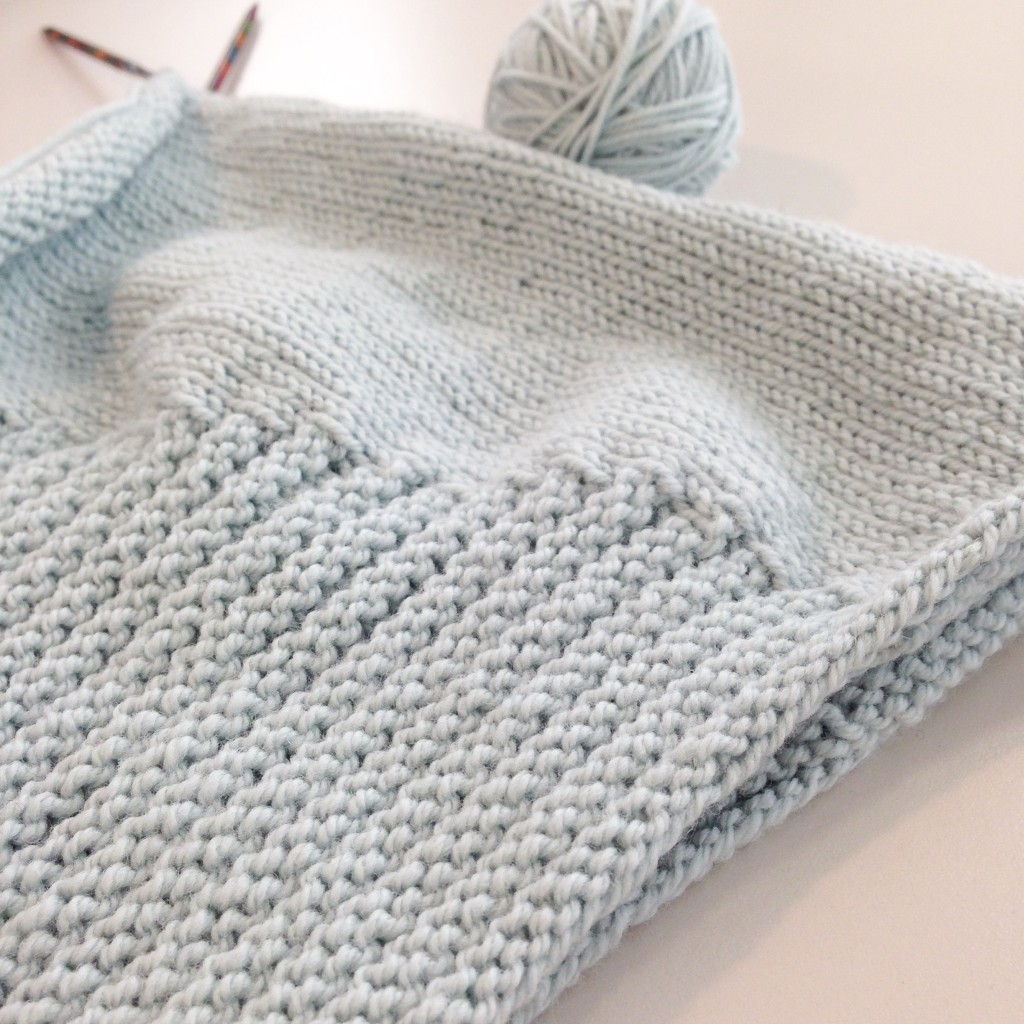 The Olga sweater is a complete departure from the Honeymaker and was just what I wanted after such a lengthy project – I couldn't bear to look at a cable needle for months! Constructed in the round with beautiful shaping detail at the sides, this pattern uses simple stockinette stitch and garter stitch welt detailing throughout the body both back and front. The effect is stunning – a figure-flattering sweater in super soft 100% wool.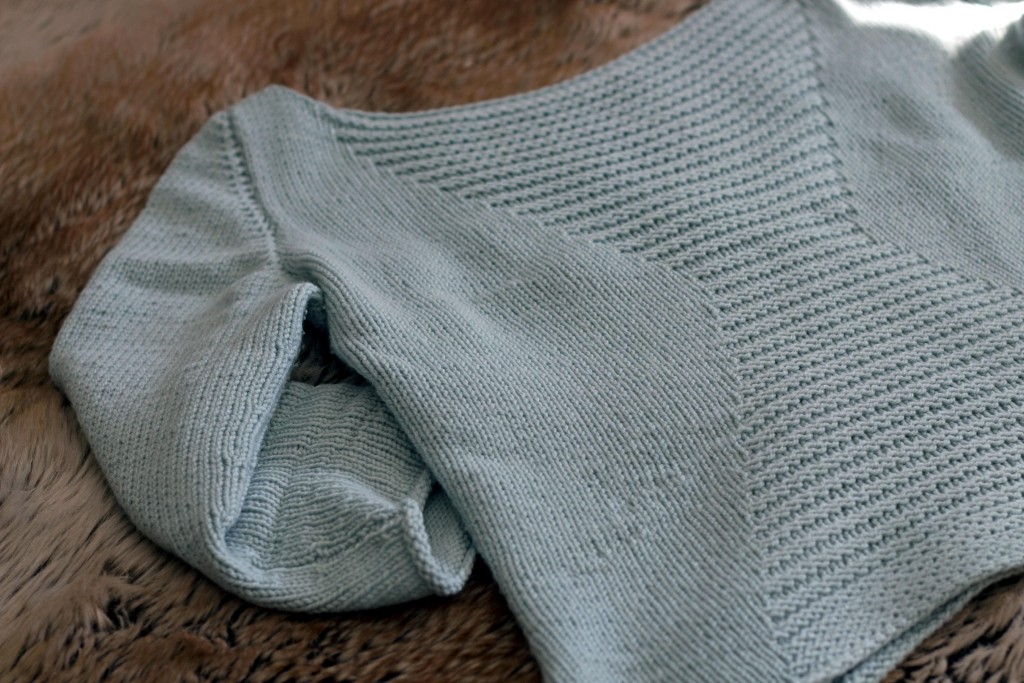 Mine needs blocking properly, but I'm so pleased with the outcome!