7 long months…
6 skeins of Osprey…
5 separate attempts…
4 temper tantrums…
2 cramping hands…
1 very understanding boyfriend.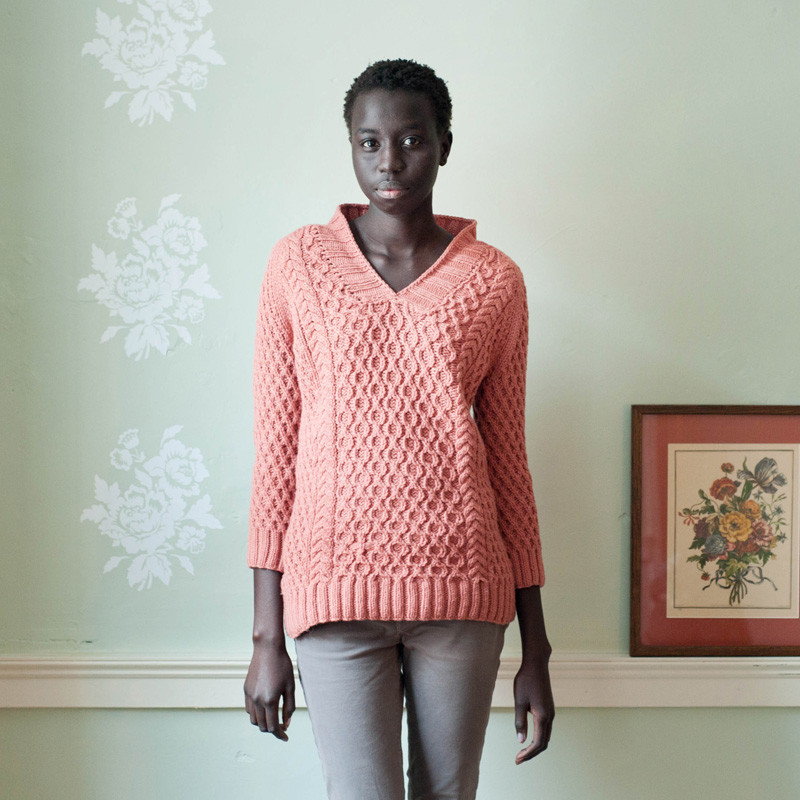 Source
This has been a long time in the making…anyone who follows me on Instagram will know I spent many of my evenings over the last few months pouring over this epic cabled jumper by Quince & Co. It's taken me even longer to take images for this blog post, because me and this jumper needed a time out!
I chose the Honeymaker knitting pattern to challenge myself, keep my attention, teach me a thing or two – I wanted something that wasn't just stockinette stitch. Well this certainly delivered!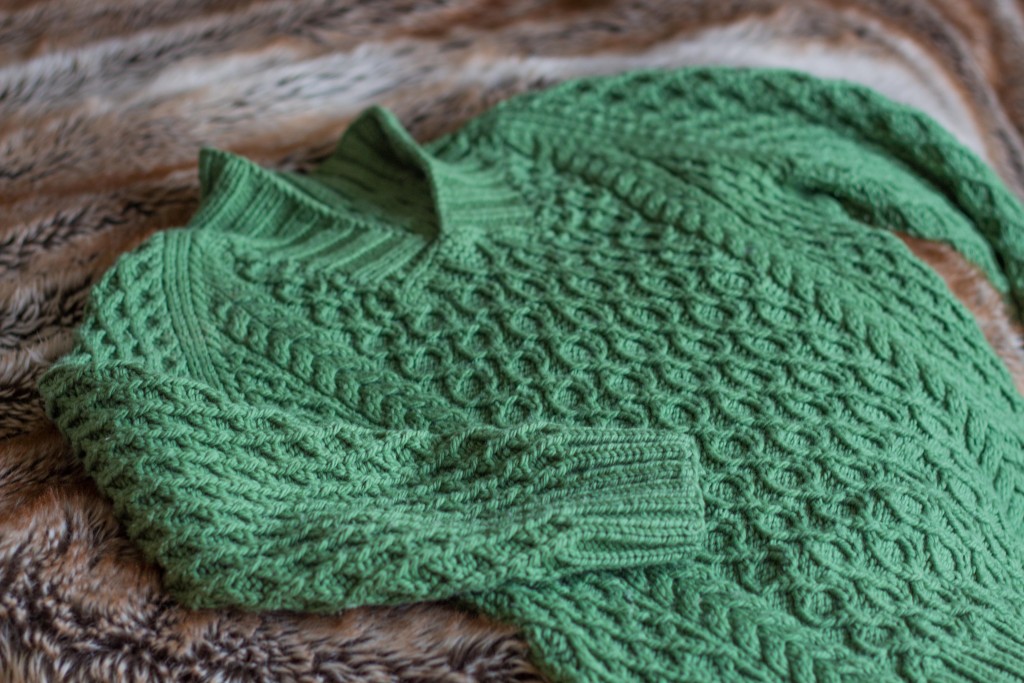 This cabled jumper made me feel like such a novice! I had to undo this on four occasions as the waist shaping addled my brain – luckily I hadn't gone too far each time. I even had to put it down and walk away for about a week just to get a bit of peace of mind. (I hope I'm not the only person knitting has this effect on!) This pattern provided me with a very different experience where knitting was concerned. Previously, most of my patterns had been relatively relaxing, offering me a break from my everyday busy life! So it switched things up in more than one way.
I'm pleased to say, eventually all the hard work and endless 'working out' on paper paid off!
My yarn of choice was Osprey as the pattern intended – so cushiony, warm and not itchy in the slightest (I have ridiculously sensitive skin, so this yarn is simply perfect). I chose the lovely 'Lichen' colour – purely because I don't have anything green in my wardrobe!
From the lattice pattern side panels, through to the beautiful honeycomb patterning (spot the honeybee!), this jumper taught me a heck of a lot about the construction element of knitting, the importance of waist shaping and most of all – the importance of perseverance!
I would thoroughly recommend it to anyone wanting to push themselves, or teach themselves new techniques. It's a great jumper to test out your knitting mettle! You can purchase the Honeymaker pattern direct from Quince & Co.
And it looks stunning – another lovely design by Leah b. thibault.