This was a labour of love, but boy was it worth it! The Anais sweater by Brooklyn Tweed was actually the first full garment I ever knitted and I have to say I didn't make it easy for myself! Although it's knitted mainly in stockinette, there are beautiful little details in the waist shaping, and the fashioned decreases grafting the sleeves to the neck. Then there's the stunning lacework for the cowl neck. A very intricate knitting pattern for a novice!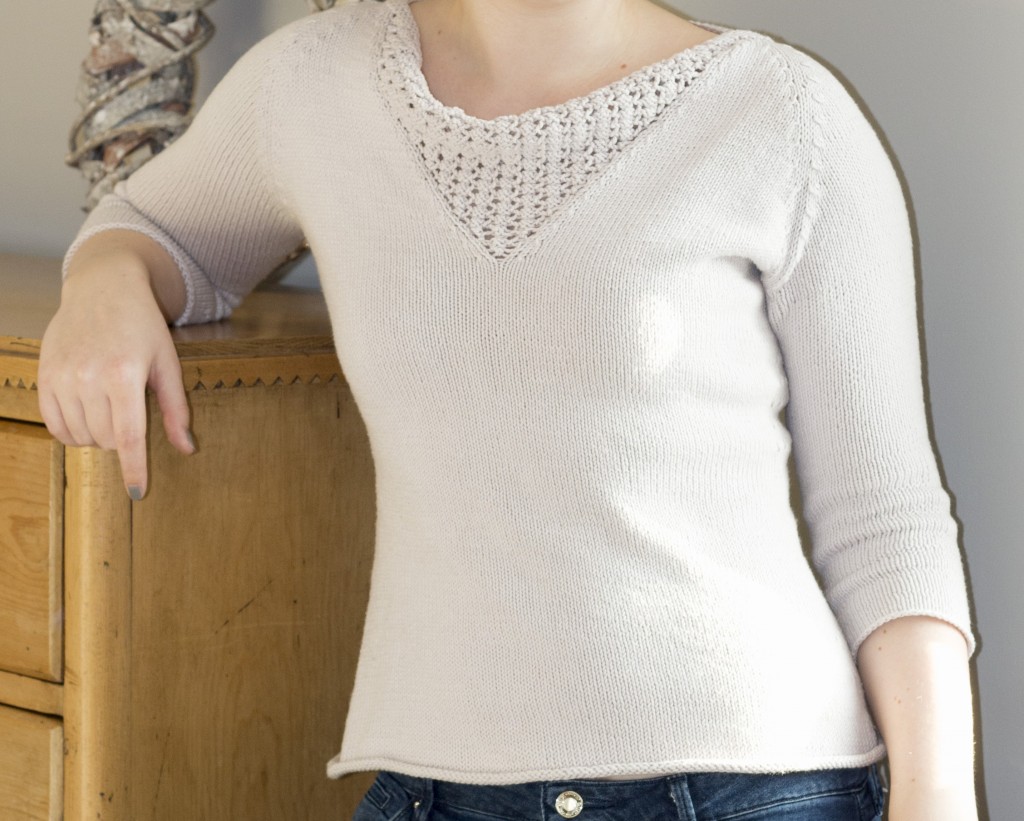 I'd only been knitting a year when I took this on, and it was such a fantastic learning curve. I'd urge anyone learning to knit – there's nothing like jumping in at the deep end. Yes you may end up 'frogging' your knitting the first few times, but each time you pick up new tricks and tips that build up to finally casting off your masterpiece! It makes the endless hours of hard work well worth it.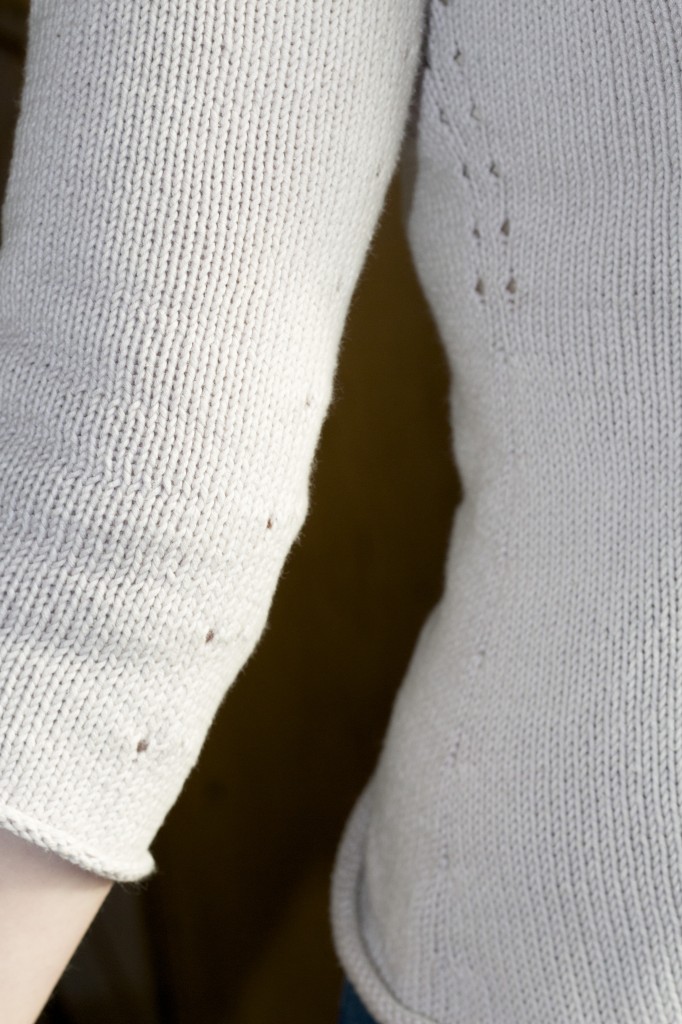 I've had some lovely compliments about this unique jumper – the paired yarn over increases on the sleeves and waist look really striking and elegant. I love the shape the cowl neck creates and the fact that this jumper has 3/4 length sleeves means it's perfect for that awkward 'in-between' season that's so difficult to dress for!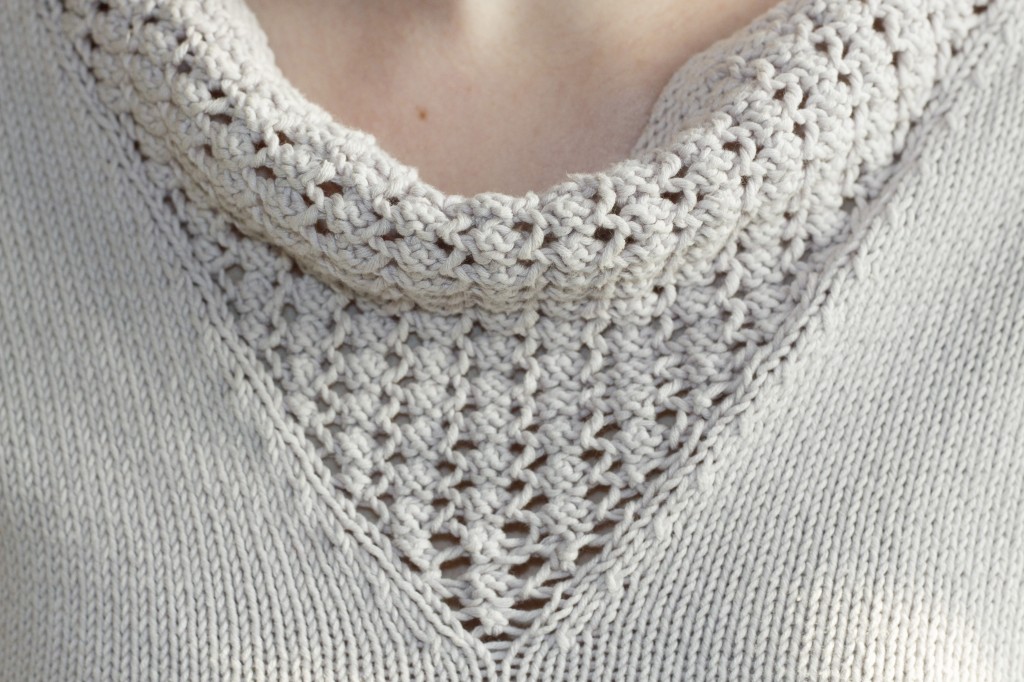 I chose to knit my Brooklyn Tweed Anais sweater in Debbie Bliss eco baby ecru 16 – 100% fairtrade cotton, which makes for a really smooth, soft finish and a light, warm sweater! I didn't understand too much about gauge when I started knitting this (naive I know!) but somehow I managed OK and when I finally blocked my Brooklyn Tweed beauty it fit perfectly. I love this jumper so much I'm planning to make this in a different yarn very soon!