There is nothing better than a good seed stitch blanket. FACT.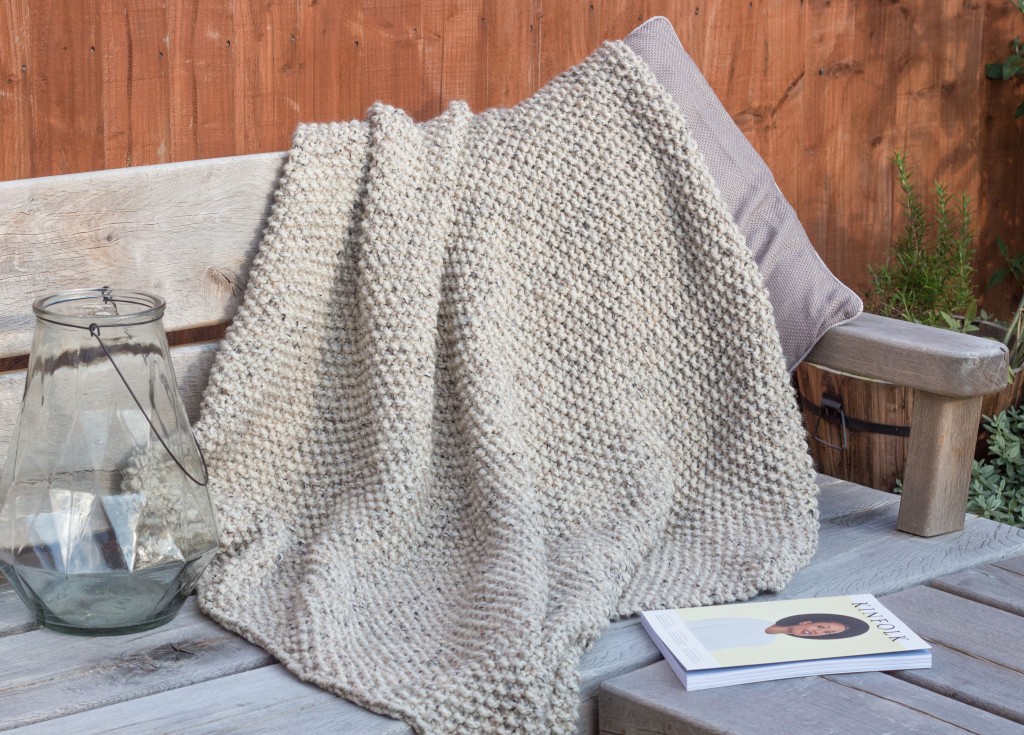 After knitting several seed stitch cushions for friends and family, I ventured into the seemingly never-ending territory of a good chunky knit seed stitch blanket. So I use the term 'knitting pattern' in the loosest way! All you need to do is swatch up a quick seed stitch sample, multiply the stitches and rows by how big you'd like your blanket throw to be and away you go!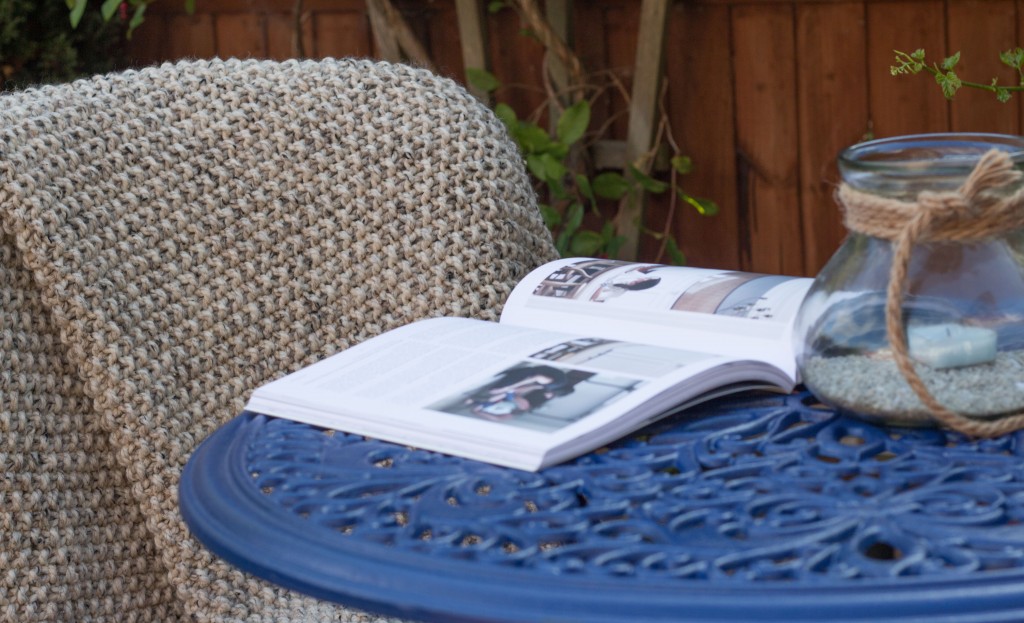 My yarn of choice was the lovely James C Brett Rustic Mega Chunky. It's beautifully soft (even for my super sensitive skin) and knits up wonderfully, with flecks of black and white to create a natural, rustic finish. It's one of my favourite yarns to work with.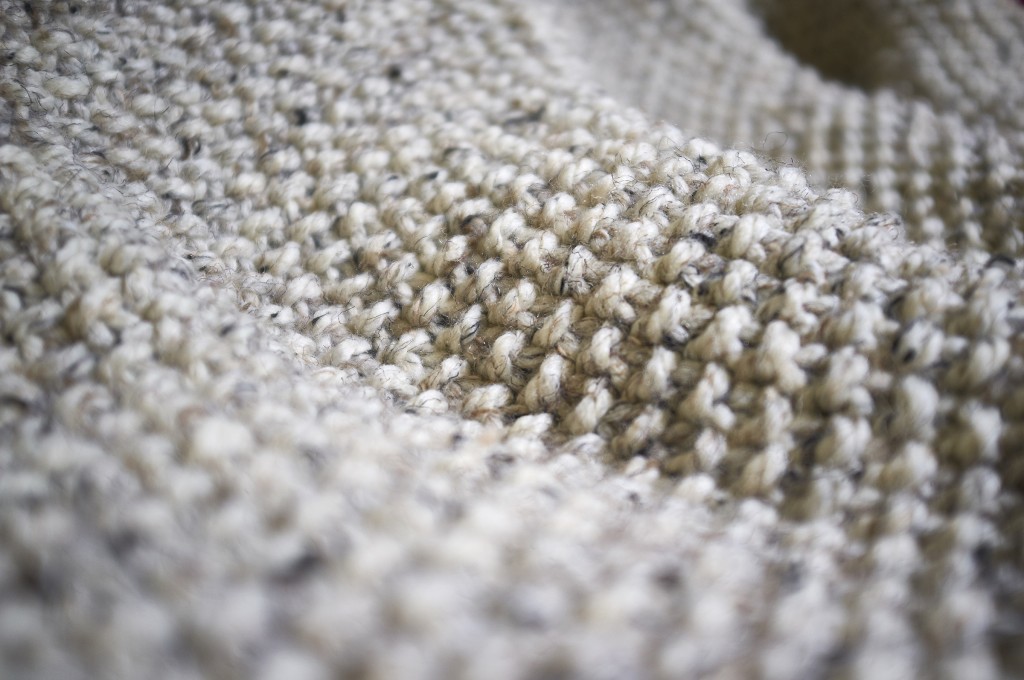 The Pattern
My blanket took 17 skeins of James C Brett Rustic Mega Chunky. I cast on 89 stitches on 12mm needles (I used 32″ circular needles to fit all of my stitches on) and just knitted in seed stitch until I ran out of wool. My final blanket ended up being just over 125cm x 150cm.
Seed stitch:
Row 1: Knit1, *purl1, knit1; rep from * to end.
Repeat row 1 until you run out of yarn!!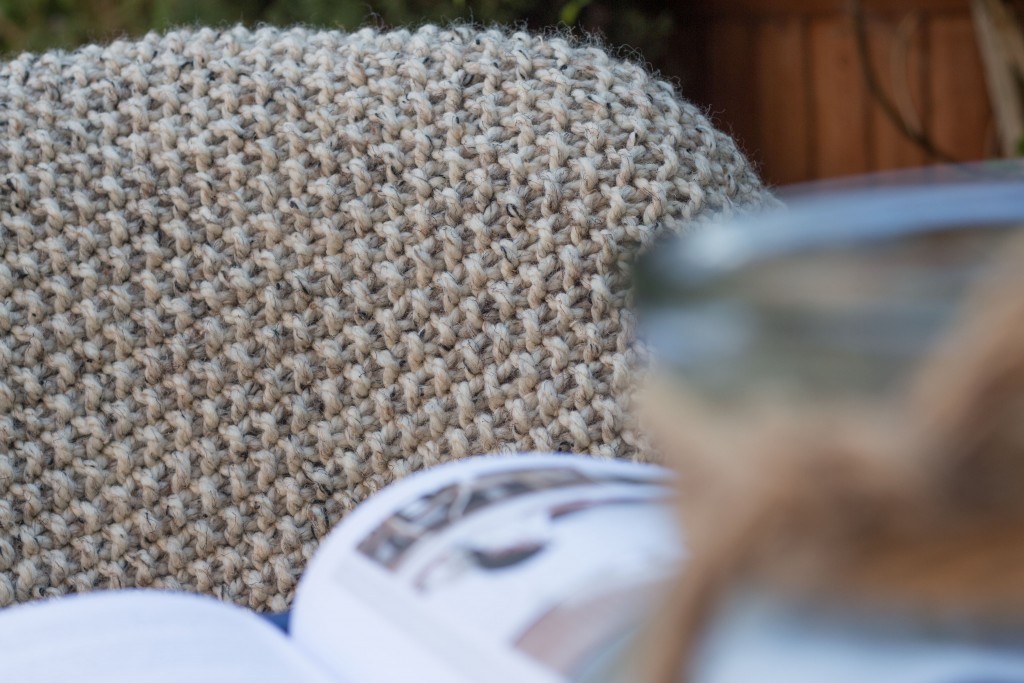 Fancy popping this in your Ravelry favourites? My knitting pattern 'Snug' is on Ravelry now!
Happy knitting!
x
(Top image features Geometric Glass Candle Lantern from Nordic House, and Issue 16 of Kinfolk)