I'm delighted to be bringing back my Q&A series with this amazing Indie knitting business. I don't think you can even count in seconds how quickly I fell in love with Sonic Knits. A knitting subscription service, based in the UK, with beautiful hand picked, independent designers featured each month. Where do I sign up?!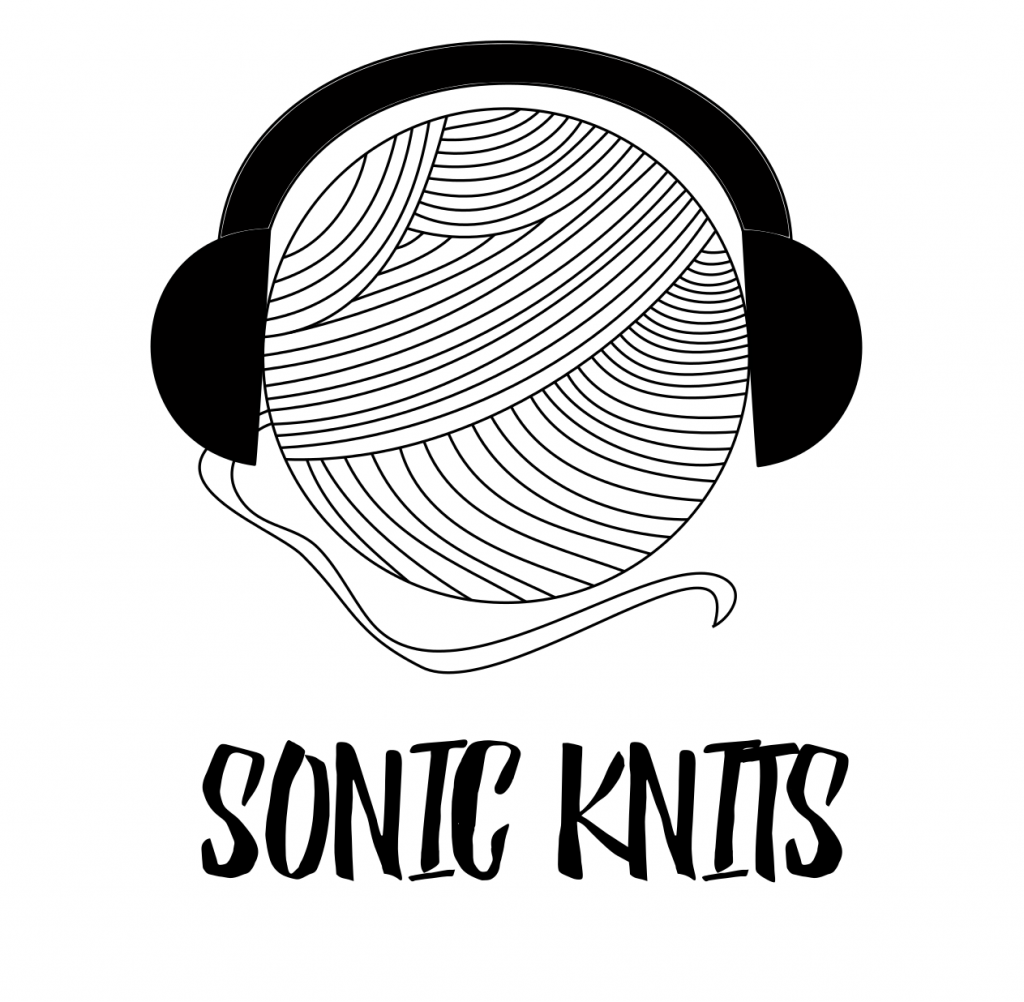 I've met with the mastermind behind this inspired indie business, Fiona Brennan – who very kindly took the time to share her story. Each month's box features a beautiful skein of yarn (previous contributors include Eden Cottage Yarns and Fyberspates!), a pattern, along with thoughtful little notions and gifts – everything you need to complete the project. In short, Fiona takes all of the headache out of your next project!
Fiona kindly sent me August's box to review, which I'll be popping up on the blog once I've made a bit of headway with the project (a gorgeous aqua cowl by Louise Zass-Bangham, no less), and I've already subscribed for the next six months! So for now, let's get to know Fiona and the amazing Sonic Knits…
1. When did you decide to start your own business?
I've been running my own business since my son was born back in 2011. I realised my previous job wouldn't pay the childcare let alone the bills so I needed to find a new way of working around being a mum. I emailed all the record labels and anyone else I'd worked with to see if they needed help with their businesses and pitched a few ideas of how they could hire me as a freelance. I'd worked at an independent record label that had the ethic that if you wanted to do it, get off your butt and do it. It was one of the founding punk labels in the late 70s so everything was very much DIY.
I got a couple of contracts that kept us rolling along and it built up from there. We moved out of London soon after the birth of my daughter in 2014. Now I had a family it felt more important than ever to set a good example to my children that they can enjoy what they do for a living. So I thought about what my skills where, where I might like to learn something new and what I'd like to be paid to do. That last one was easy: knit and listen to music.
Then I started thinking of ways I could earn money from both of those things while employing my very niche skills (selling obscure music into Europe, anyone?). I knew how a small business could run, I knew I could sell what I am passionate about and I knew how to negotiate PR.
It all coincided around the same time that my old local yarn store in Crouch End changed hands and I thought 'damn, I would have loved to have taken that on' and then an online store came up for sale. I approached my mother in law as I knew she wanted something for her retirement years. We spent a lot of time talking through the pros and cons before deciding this was the wrong opportunity for us but that we wanted to do something together.
This was at the start of 2015. I had two children, no knitting shop nearby, an ever growing Ravelry list with no headspace to figure out what to knit. What I wanted was for someone to put it all in front of me, in a nice box and maybe post it through my door every now and again. No thinking on my part, no decision making, just knitting.
So I googled it. I found this thing I'd been looking for existed in the States but I didn't want to pay the shipping from there. I searched all over the UK and I could find yarn clubs, knitting kits but nothing that just appeared on a regular basis. I also discovered the Lucky Dip Club and thought how amazing that was. I knew there was something in this. So I started plotting.
By the end of last year I'd bored my loved ones silly with my Great Idea. In January I sat down and made a list of things I needed to do to achieve it. I started with figuring out how much money I'd need to save to launch and then broke everything else down into little chunks I could do on an evening. By April I thought that I had enough in place to launch and what I didn't know I could figure out as I went along. So I launched.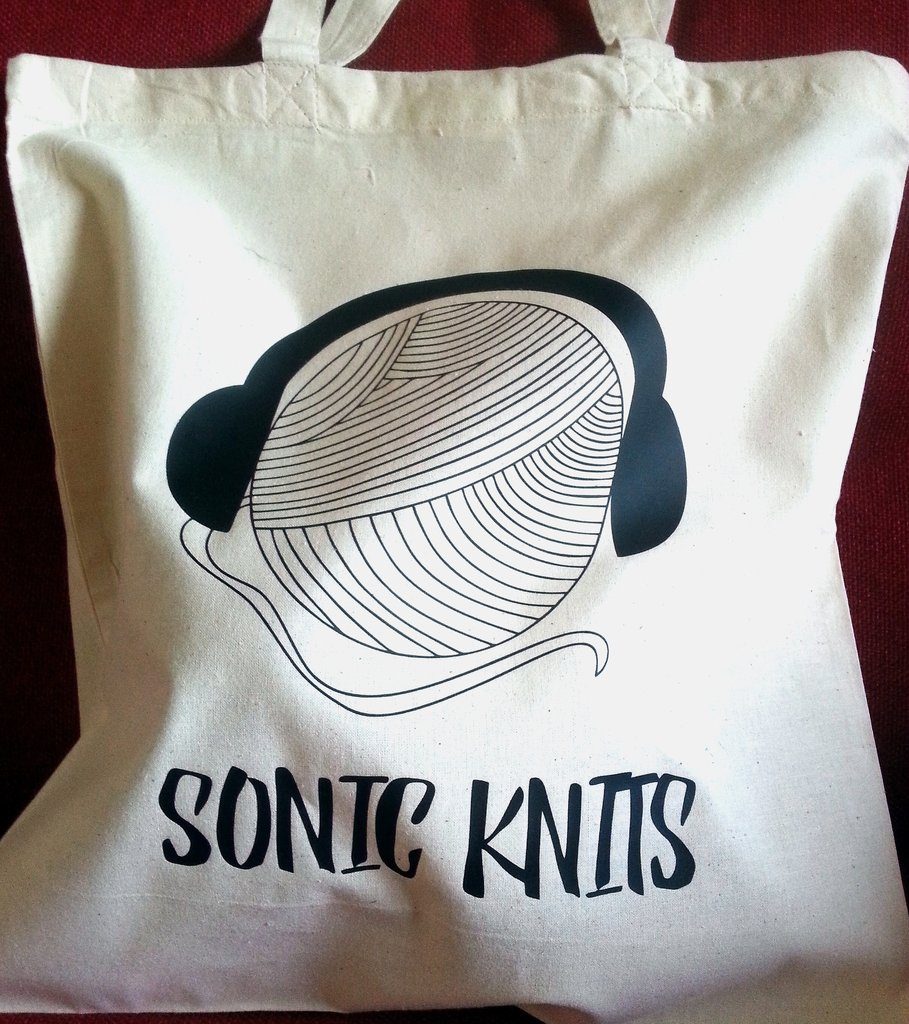 2. When did you first begin knitting, and when did it become apparent that this is what you wanted to do?
I was first taught by my mother as a young child. I don't remember much about it except that I found it very boring and did not see the point of a knitting doll. I wanted to make socks.
Then when I was 22 I was made redundant from my first full time job. I had way too much time on my hands and decided to try knitting again. I made everyone I knew an acrylic scarf with way too many holes and dropped stitches. And then I discovered Loop. I was living in Islington at the time and didn't realise how many wool options were out there until I walked in that shop. It was beautiful.
I really got into it when I discovered AntiCraft, that knitting and crafting wasn't what I was taught as a child but a real counter culture to mass produced clothing. I found myself living next to the Selvedge office where they'd have book sales once a year and I'd go grab as many cheap but amazing knitting books as I could. Next came Ravelry which really made everyone believe that if they could knit, they could design. I liked that. I liked that all these people were out there crafting and people were designing things I'd love to wear.
There was no epiphany moment that this is what I should do but there was a clear decision in the past year or so that this is something I could do and make into something great.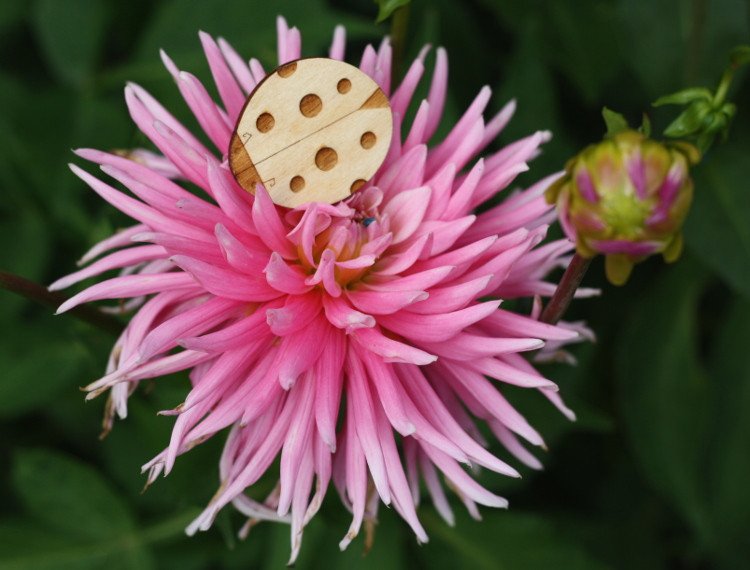 3. Provenance is such an important issue when making purchases today. How important is it to you to support independent craft companies?
This is at the centre of everything and comes from the same place when I worked in independent music. When you work with people who are indie then everything feels like part of a big family, you support each other and elevate what everyone does. It isn't about being the competition, it is about being in this creative space alongside each other.
It is also about this idea that the process of the making is part of the thing itself. You make because you have to. You write, draw, create, whatever because you have to. The people who do that, who get that, they understand how you work just as much as you understand how they work and that is something special
Sourcing from indies and doing my best to make it British feels like it is the most important aspect and I think the Club members understand that too. That they are the integral part of this family and community being built. That's why I want to always run interviews with the people who make the products in the box because I want to know about them as people.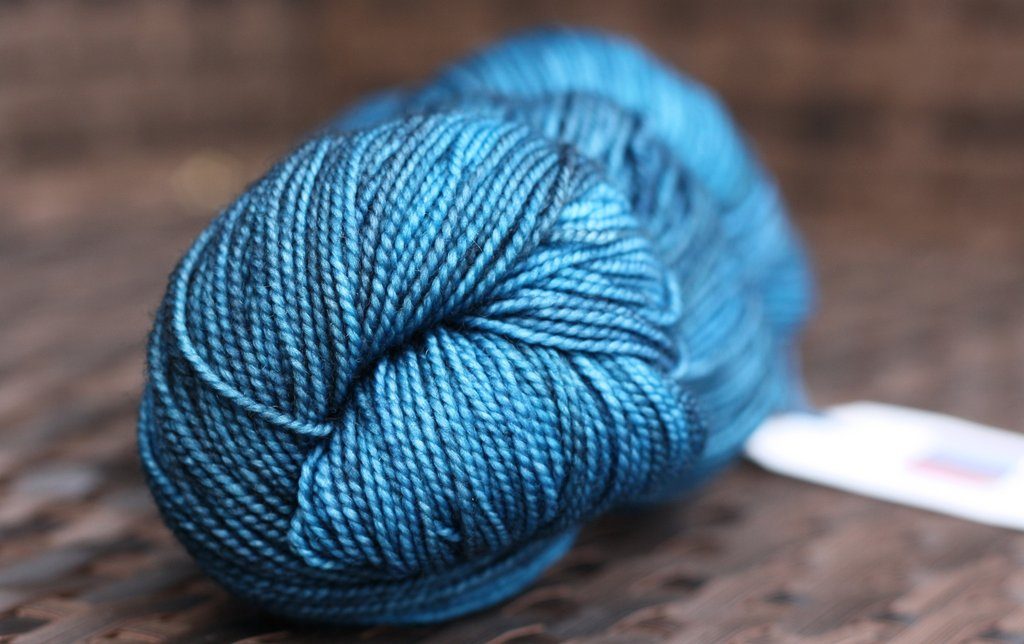 4. You describe your boxes as collaborations between yourself and the makers, can you explain the process of putting together one of your monthly subscription boxes?
This is all down to the individual and how much they want to put in. Some people are happy to submit their stock and that's it, which is fine because I understand they are a one-woman show and don't have time to do everything. Some folks have suggested yarns to use with their pattern or other things they think would work, they've really become part of the process and I love that.
The planning process however, is a tricky one. I have a list of people whose work I would love to include, yarn that I particularly love that I want to put out and designers I would probably do my celebration dance to work with. (Every time someone signs up, I do a little dance. It gets amusing for those around me when we have a big day).
We have ideas of what folks might want to knit on a given month or what yarn weight would be better. Then we either work around a pattern or if there's a particular yarn I'm busting to get out there then we try fit everything around that.
We sit and do the figures, make sure we can get as much yarn as possible into the box. I love it when we can chuck extra skeins in for a stash bonus.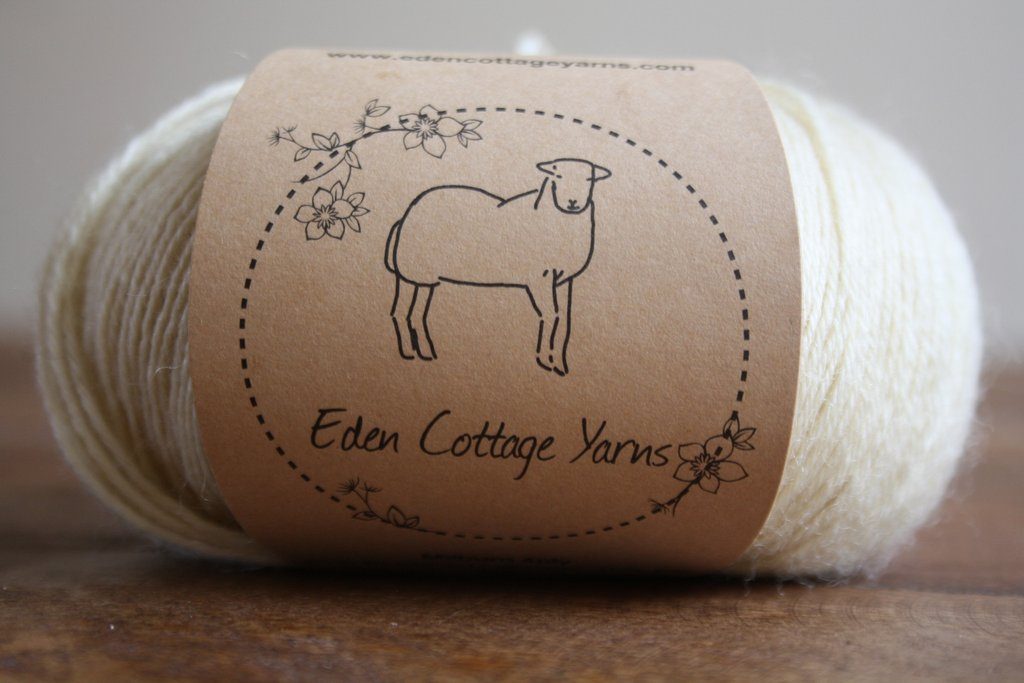 5. Do you have a favourite yarn to work with?
I feel like I am still on a journey of discovery with yarn all the time and whenever I find a new one, I find another five hiding behind it. I love Baa Ram Ewe's Titus. I read about it on Kate Davie's blog a few years ago and made my entire family do a detour on a day out to go to the Headingley store so I could go feel it. They were somewhat bemused by the experience but I came away with some hanks and feeling on top of the world.
I love so many hand dyed yarns but also a lot of my children's clothes are knit in Rooster or Rico because that was my budget at the time and they are so soft on the children's skin. I love Dye For Yarn and Malabrigo from the States.
My first what I felt was extravagent at the time purchase was some Blue Sky alpaca from Loop that was just amazing to knit with. I was heavily pregnant at the time and got stuck in the shop doors getting in and out. They are very narrow doors but the staff were so nice and didn't laugh, even though I did. But I went and sat in the pub and started knitting right away while everyone else was drinking. By the time we went home I had a new snood that I swore I'd keep forever. I ended up loosing it on a night out in Greenwich a few years later but it made its way back to me eventually.
6. Who in the crafting world inspires you?
Literally every single woman who takes that leap and does their own thing. You cannot underestimate how hard it is or how much guts it takes to put a piece of yourself out there. All the women who run their own business, that are rearing sheep, shearing, spinning, weaving and dying. All the women making things for a living and doing what they love. Every time I speak to someone I feel I am in awe of what they have achieved.

The women who fit what they do around a full time job, a family, studying or who take the plunge to make it their main income and grow what they do to feed themselves and create a space in this world that works around them, that makes their world a better place.

There are some people not in craft who inspire me. My old boss, Allison Schnackenberg once responded to an article about the lack of women at the top of the major label chain with the retort that women are smarter than that. They are not at the top major labels because they are out there doing their own thing, to suit themselves and the money they make goes in their pockets not someone else's. She's an incredibly smart and awesome woman who has given me so much of what I have now. She now lives in Florida and runs a quilter's group. She fought the punk wars of the 70s, worked her way up to own and run Southern Records and now does the most awesome crafting.

I also stand in awe of Lauren Barley at Rarely Unable PR. She rocks the PR world like no other. A woman of high ethics and morals yet is seemingly so humble about what she does that she is unaware of how great she is. It takes real balls to set out and build what she has done and now she helps others get a foot in the door.

I love Emily Thompson and Kathleen Shannon at Being Boss. I recommend anyone thinking about or running their own creative thing to check out what they both do.

Then specifically, Amy who used to run Nest in Crouch End. She set up that shop with her mum and was so approachable and friendly. She now lives in Morrocco and will be doing great things. And Leona at Lucky Dip Club who just gets how people shop and why they shop crafts.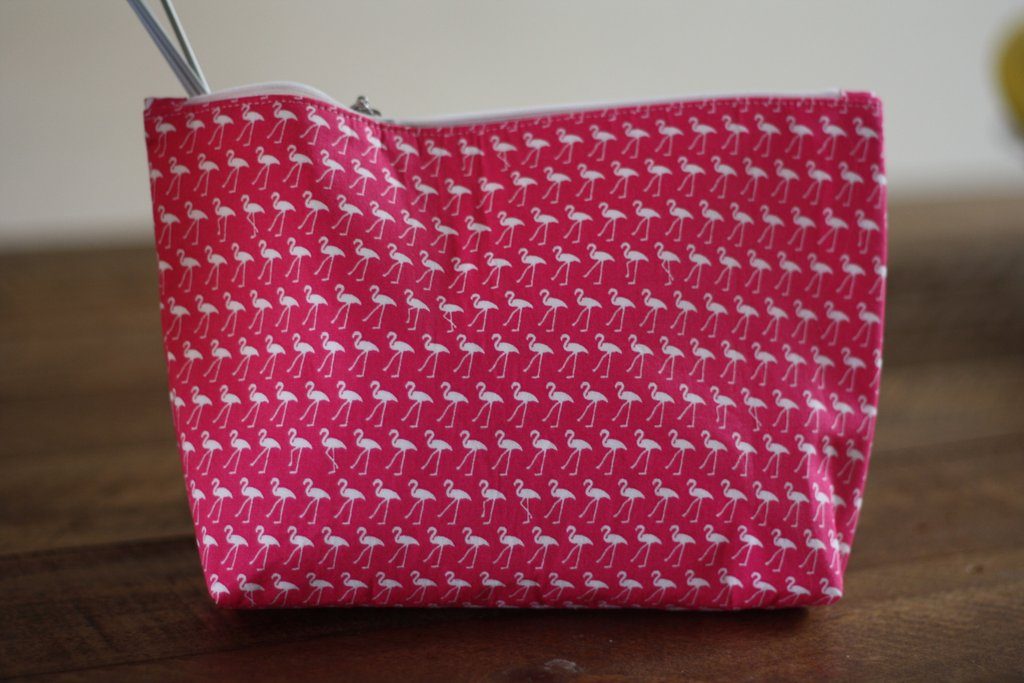 7. And finally, what's next for Sonic Knits?
We have some amazing things coming up towards the end of the year, some exclusive contents, some really cool pieces that are going in the boxes.  We have our Special Editions launching towards the end of the year and we are hoping to get ourselves organised to set up at a show in 2017.
Save
Save