Back in this post from February 2017, I set myself a handful of knitting goals in the hope of building my skills as a knitter and stumbling upon new fibres and producers. So 12 months on….how did I do?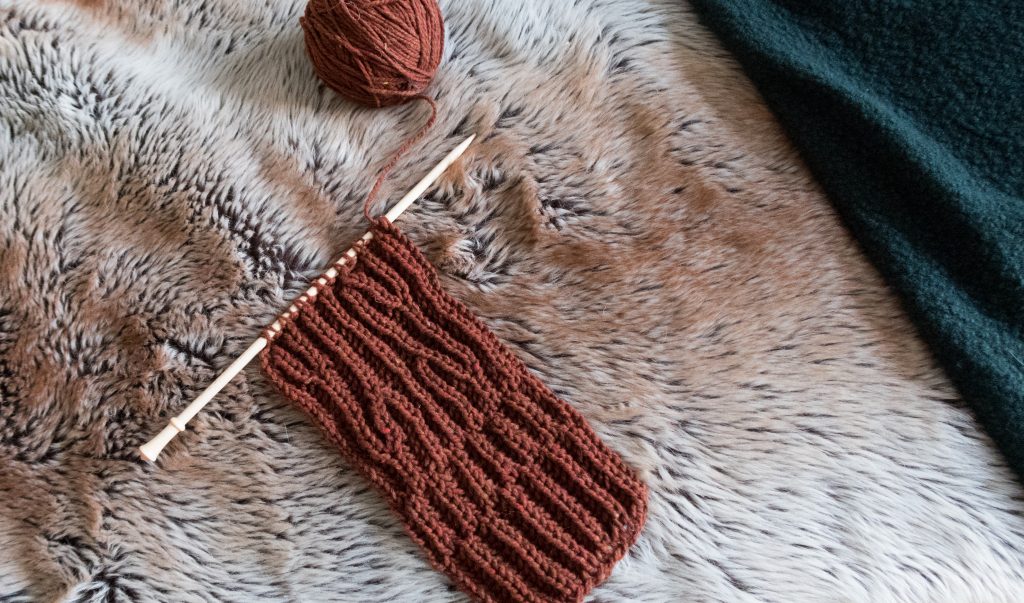 Host my own knitting workshop
Well this is a great start! First on the list and I didn't manage to complete it. Unfortunately workshops are put on the backburner but it's still something I'd love to do.

Master continental knitting


BIG TICK! I practised this technique so much that I can now knit stockinette quite comfortably continental style. Knitting and purling consistently are fine, but I'm yet to master seed stitch and more complex movements, but a great start nonetheless. It's sped up my knitting no end when I've been able to use it!
Release a further two knitting patterns
Sadly a busy year meant I released only one knitting pattern in 2017. But what a pattern, and a great response from you all! My Hessian Shawl uses the popular stitch from my Baby Blanket pattern, and many of you have already cast on and made some amazing progress. I'm knitting up my second one as a gift for my Mum at the moment and couldn't be happier with this delicate, lofty and textured shawl.

Knit in a fibre I've not yet tried


Hmmm, I wasn't as adventurous as I'd like to have been, but I did knit in cashmere in 2017, so technically I've achieved this one. I'd still like to try knitting in bamboo, llama and camel – anyone got any recommendations on yarns I could try?

Support British spinners and hand-dyers


Oh my, did I go to town on this one. This was definitely my favourite goal of the year! Everything I knitted in 2017 was done purely in British yarn. And apart from the purchase of some DROPS yarn for a project I'm starting in 2018, I bought 100% British. The provenance of our purchases has really come into focus in the last couple of years, and as a result I was keen to explore suppliers closer to home. I've discovered so many beautiful hand dyers in my fair country, I'll always search British first from now on. Although I'm not restricting myself so locally going forward, as I've been eyeing up some gorgeous French yarn for a couple of months now…

Learn brioche stitch


And finally, another big tick! I watched my fair share of YouTube tutorials on the brioche stitch and have a fabulous swatch to prove my efforts. All in time for me to cast on one of my #2018makenine projects: Andrea Mowry's Briochealicious shawl!
Four out of six isn't bad!
Although I've not been so strict this year, I set these six goals to spark a permanent and sustainable change. And I know I'll carry my experiences forward into 2018 and beyond! I'll still release knitting patterns, I'll be knitting brioche and continental (probably not at the same time!!) and will explore unusual and uncharted fibres!
Happy knitting
x