Christmas is barely over and I'm already thinking about all of the lovely knitting related things I can get my mitts on now we're in a New Year!
The yarn embargo is over, I've cast off on lots of projects (watch this space for upcoming blogs) so I can now purchase away to my heart's content. Well, at least they'll sit on a wishlist until next pay day! I want to up my knitting game in 2016, and with these handy treats available to me I'll surely be set.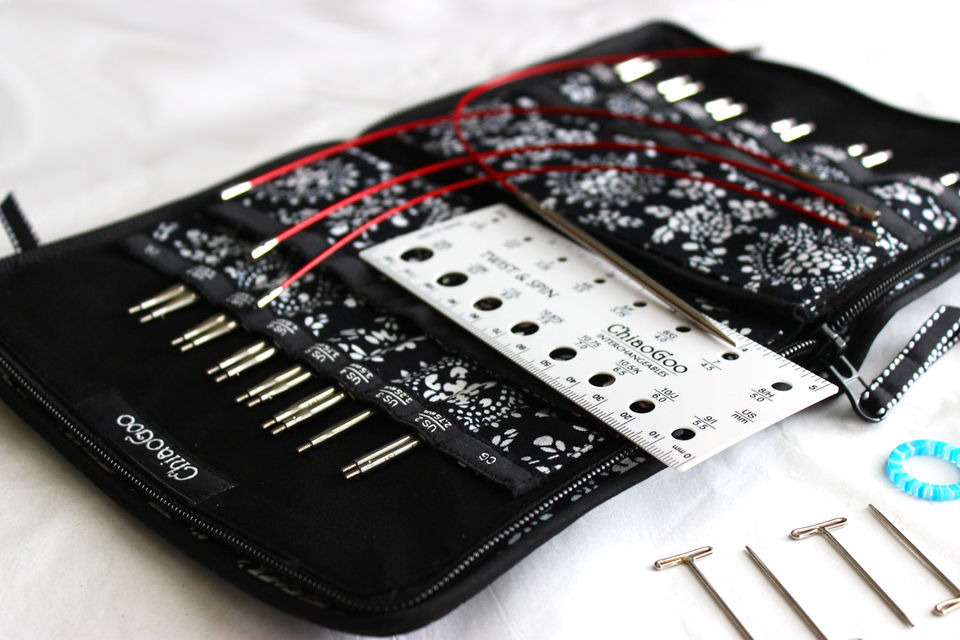 ChiaoGoo TWIST Red Lace Interchangeable Needle Sets – definitely the complete set!! I was introduced to these by the lovely Veronica Shaw from Fishtail. She had these in her work room and had nothing but good things to say about them. I loved the feel of the metal set and the fact that they come in a great little carry case that organises everything so well. They may be expensive, but it's definitely worth investing in a quality set of circular knitting needles. I'm a big fan of interchangeable sets. I currently use my Knit Pro Symfonie wood interchangeable deluxe set. I've used these to death and have had them for years. Even when knitting straight items like scarves and blankets, I still choose to use these, because they're soooo easy and have sped up my knitting loads! My Knit Pro set is wooden and I will never abandon my trusty Symfonie set, but I'd love to treat myself to the ChiaoGoo set as I'd be interested to see how they affect my knitting aaaaand the complete set comes with just a few extra sizes that I don't have right now.
A subscription to Designer Knitting – my darling brother reluctantly gifted this to me for Christmas, signing off the card rather curtly with 'As if you don't do enough'… thanks Lil Bro! I find some knitting magazines a little on the kitsch side for my taste, but having a flick through a friend's back catalogue of Designer Knitting I could see several patterns that caught my eye. Great for beginners all the way through to advanced knitters with loads of handy tips to feed your habit. I can't wait for my first issue to arrive!
Yozo antique style scissors – Casting off on your long-toiled over knitting project is a momentous occasion. So why not do it in style I say! These beautiful scissors from Yozo are just gorgeous. The bird scissors in particular have caught my eye. Indulgent maybe, but the perfect gift or treat for handcrafters. I've got these on my wish list for 2016.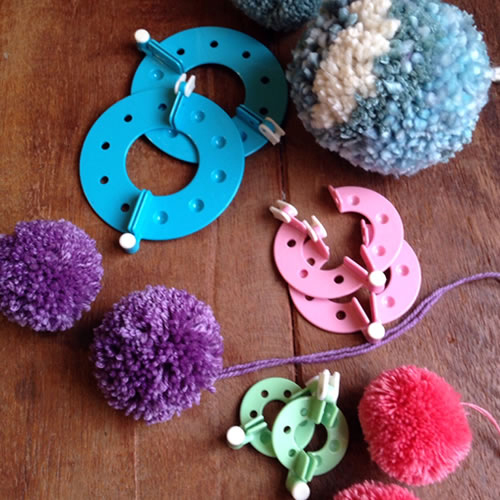 Rico pompom maker set – I am rubbish at making pompoms. No matter how hard I try I cannot get them to work. Friends have tried to teach me. I've studied tutorials until my eyes bleed. But somehow I just cannot get my brain (or my fingers) to grasp how they all come together. That's why this year, I'm investing in a pompom maker kit, to perfect (and cheat) my way to excellent pompoms. Be prepared to see me sporting a pompom with every outfit once I finally master them!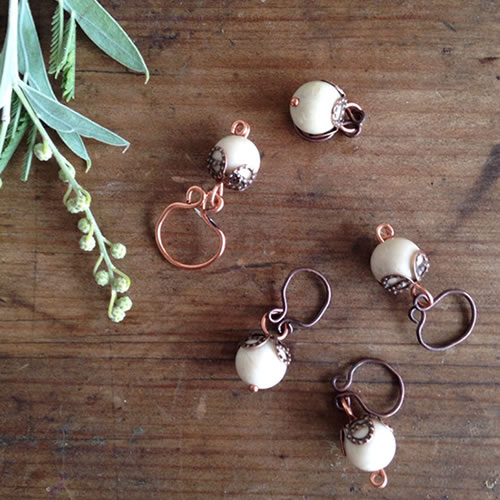 Copper berries stitch markers – I've been using the same plastic-tastic stitch markers since I began knitting, and every time I lose one or they break I just replace them with the same plastic-tastic stitch markers. 2016 marks the year that I finally purchase some beautiful, charming stitch markers to pretty up my knitting while I knit! These particular little beauties are handmade from antique copper, exclusively for Loop in London.
So there you have it. Practically my complete knitting wishlist for 2016 (excluding the heaps and heaps of yarn I'll be buying of course).
Have you got any knitting treats lined up for this year? I'd love to hear any recommendations!
x