It's been six months since the release of my Hessian Shawl. (Woah, I blinked and half a year went by!) I'd always planned this pattern as a two colour project, with a feature panel to really play with hand dyed, speckled yarns. So I'd never considered I'd make a single colour version. But second time around, when it came to the point where I should switch yarns and begin the contrasting section…I just kept knitting. And I couldn't be happier with the results.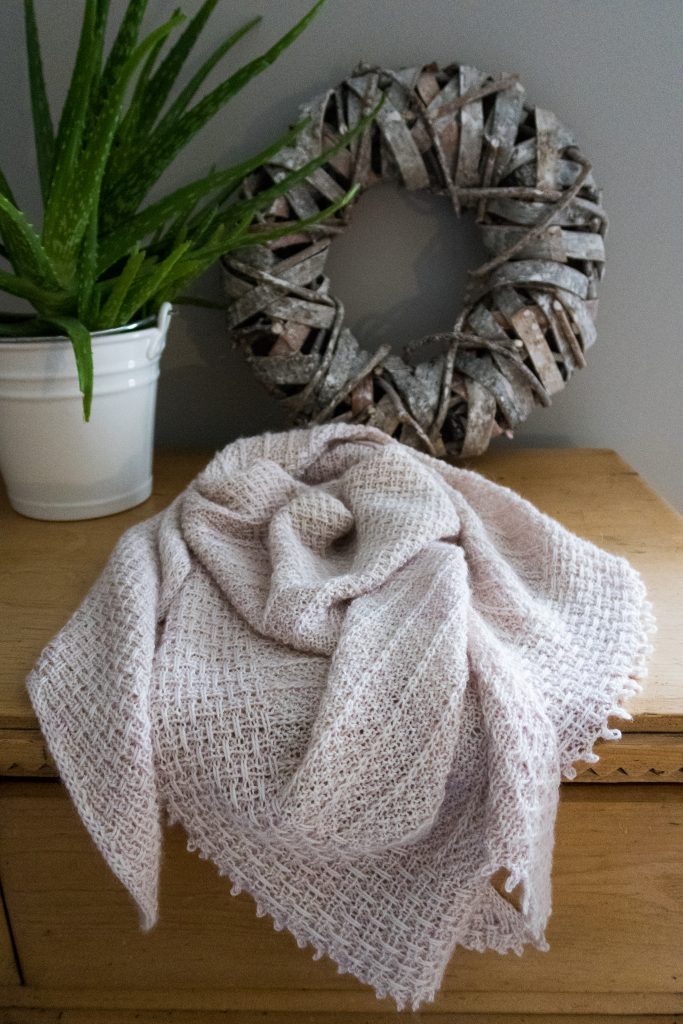 I chose Skein Queen's Enchant 4 ply in colourway Rosewater. It's a luxurious and super soft combination of alpaca, silk, cashmere and knits up with a subtle halo that doesn't shed – having tried and tested this same yarn for my very own Sunwalker shawl. And the colourway 'Rosewater' is an off-white with a subtle sheen of the lightest pink, which will go with anything.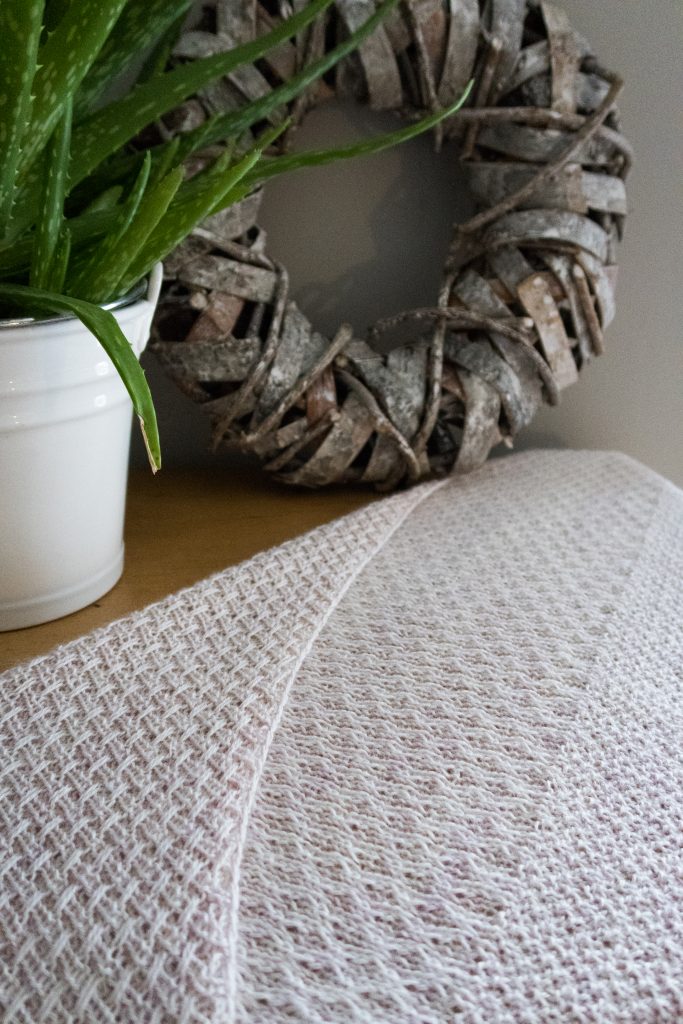 For Hessian I wanted to develop a shawl with different textures that build throughout knitting up this piece. The main section of slipped stitch is intricate and unusual on one side, and equally as beautiful and lofty on the reverse. The contrasting 'feature' section is a different take on the classic moss stitch, complimenting the rest of the wrap nicely without taking over from the other textures. When using two colours, the contrast increases between the stitch patterns. But when using just one colour, I've found even more beauty in the detail and balance of the textures.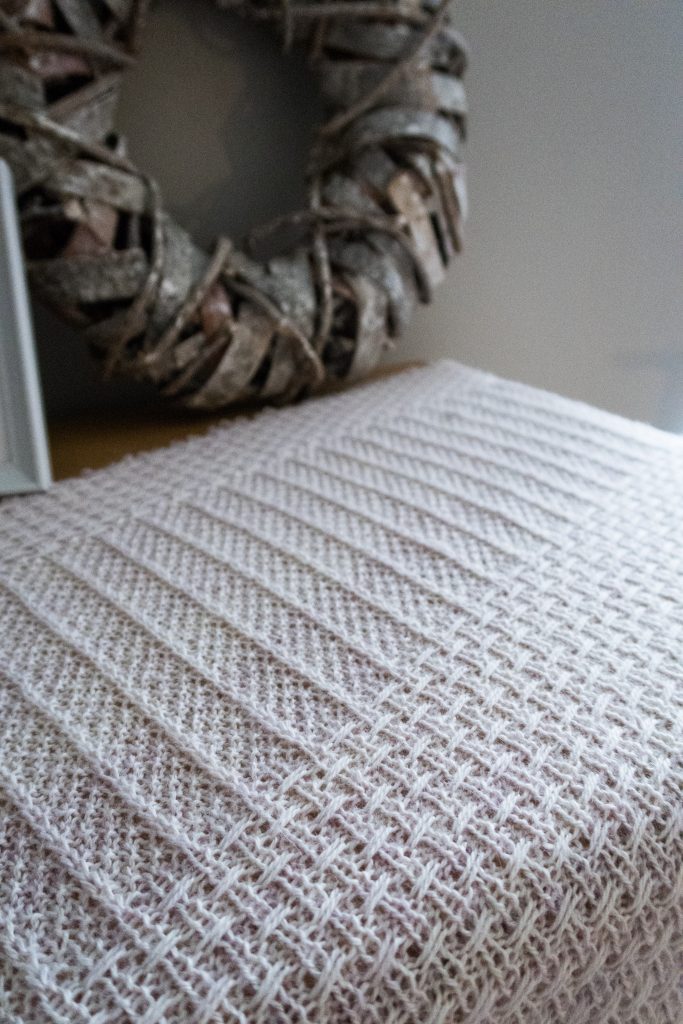 Don't get me wrong, I'll still be wearing my two colour Hessian Shawl as much as before, but I really love the subtlety this one colour version gives. I also find single colour knitted pieces easier to wear and pair with my outfits, so it's definitely practical! Now I have to gift this beauty away, but I feel this won't be the last Hessian to cross my needles. (See how I'm convincing myself how sensible I am to buy even more yarn and knit the same piece again?)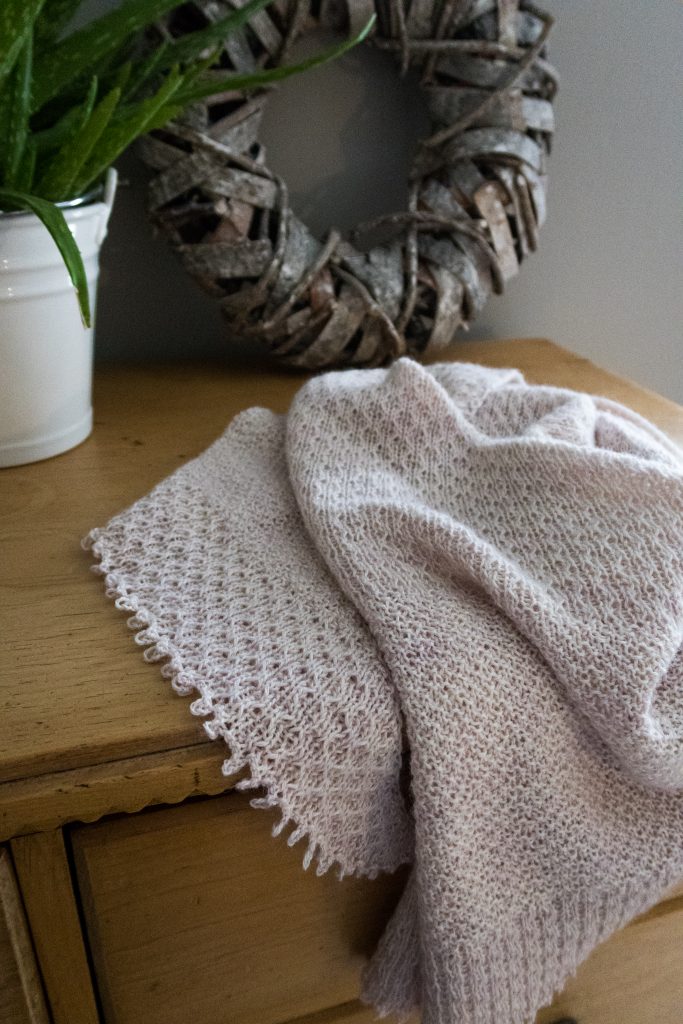 Happy knitting
x