I'm so excited to share with you my latest pattern release, which goes on sale today over on Ravelry!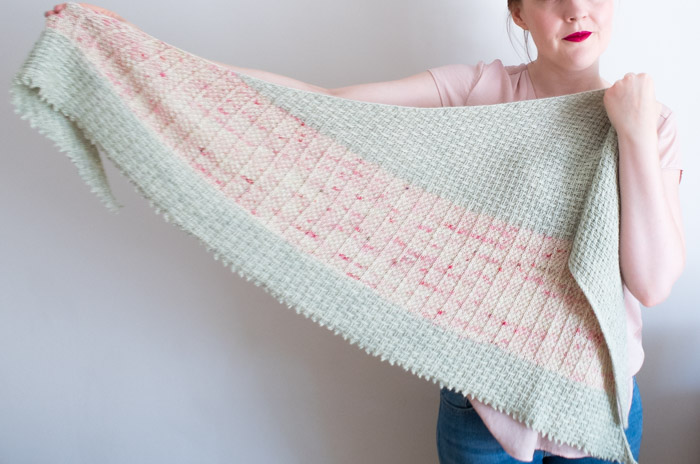 Hessian is an asymmetrical triangular shawl, knitted from fingering weight yarn. Using a firm favourite and beautifully textured stitch pattern for its main structure (that you may recognise from my Hessian Baby Blanket pattern), and an equally stunning contrasting slipped stitch pattern in the centre – it's the shawl of my dreams.
I chose two perfect British hand dyed yarns for this shawl – in my all time favourite colours. Say hello to Eden Cottage Yarns Bowland 4ply in Misty Woods (is this not just the most fresh, spring/summer shade of green you've ever seen!) and A Knit Away 4ply Sock Merino in Rose Garden, which complements Misty Woods perfectly with it's lightly speckled creams and vibrant pinks.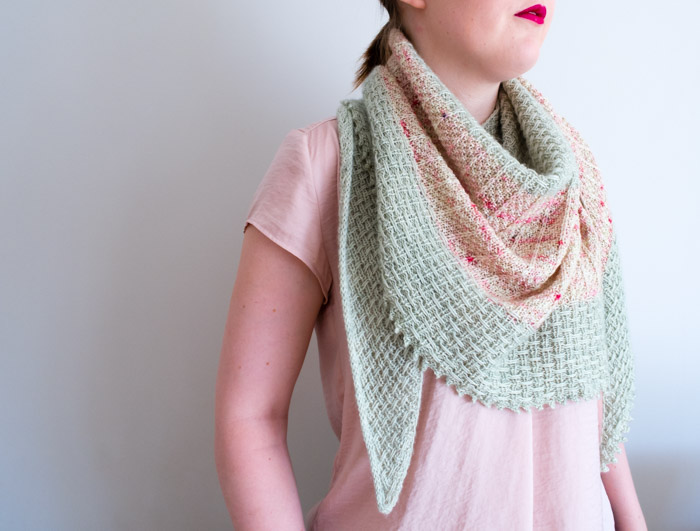 Easily scalable to a larger or smaller size, depending on what yarn and gauge you work with, the possibilities are endless with Hessian. Both stitch patterns are truly meditative, but interesting enough to hold your attention. A great pattern to stretch your knitting muscles, for avid improvers and established experts alike.
And now for the best news – over on Ravelry you can get 15% off Hessian until midnight on Sunday (GMT) by entering the code HESSIAN15 at the checkout!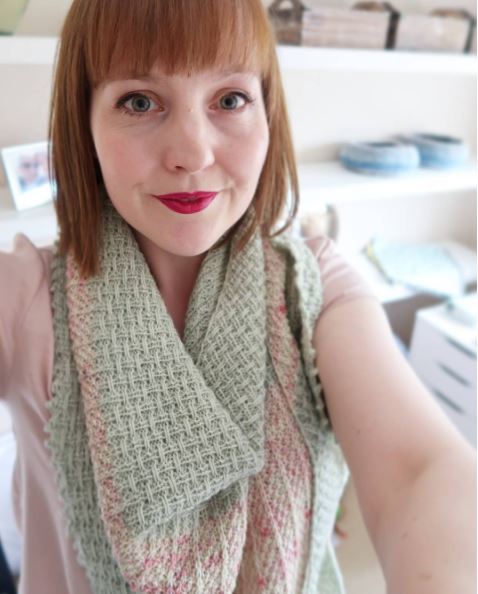 I'm casting on a brand new Hessian in celebration, and would love for you to join me. This shawl is perfect in one single gorgeous colour, or pick a pair of your favourite colour combos and get involved! I can't wait to see what you come up with.
Happy knitting!
x
Save