It's been a while since I shared a yarn haul on Shortrounds. And following a jaunty trip to Fibre East, and me finally giving in to gazing longingly at Eden Cottage Yarn's latest additions, it's a bumper haul to be sure!
Let's start with beautiful Yorkshire hand dyers – Eden Cottage Yarns. Earlier this year, I chose their Bowland 4ply yarn in colourway Misty Woods to create my Hessian Shawl, and loved the quality and outcome of my shawl so much I treated myself to a few skeins of Hayton 4ply – cashmere and merino gorgeousness! This time in Misty Woods and the ever-so-complementary Apricot Tulip. I'm planning to turn this into another original Shortrounds design – so watch this space!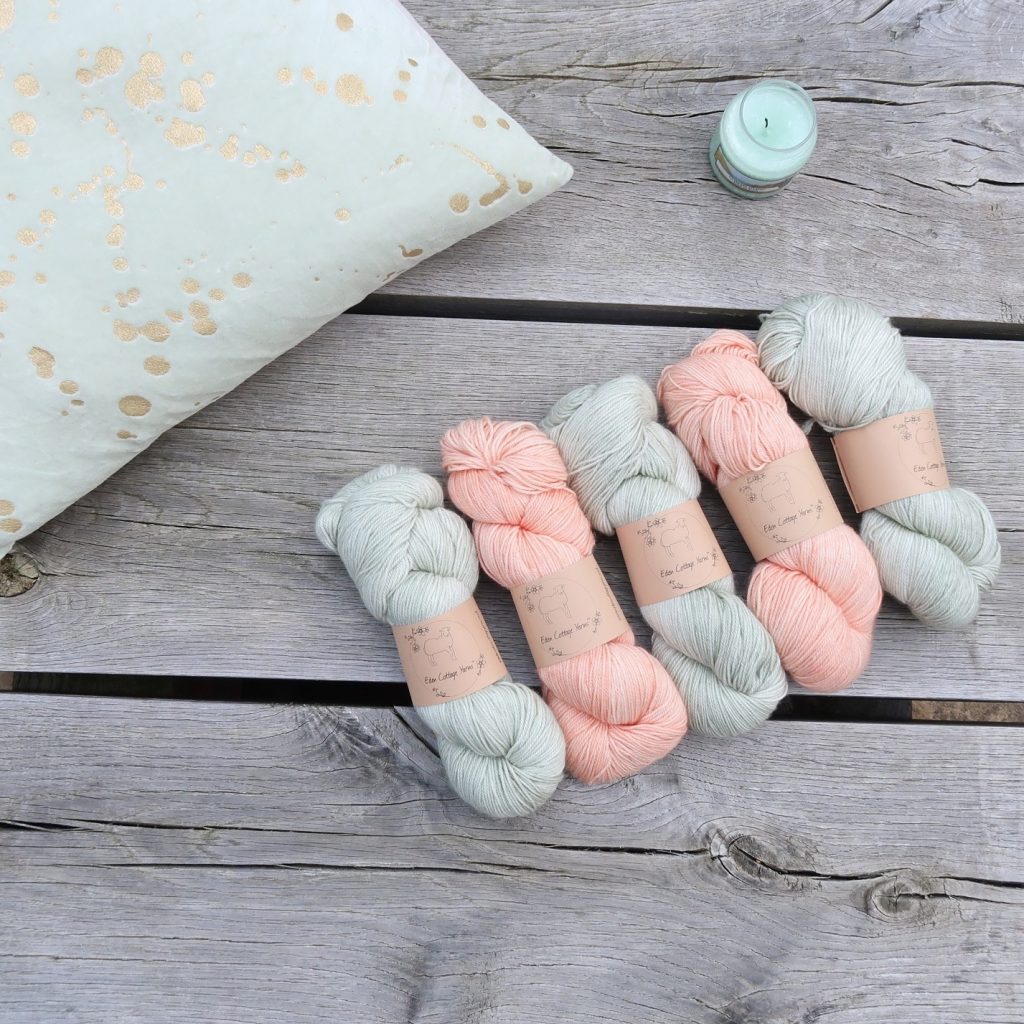 My next yarn haul additions were picked up from a bountiful visit to Fibre East. If you've never been to this yarn exhibition, I urge you to go. Celebrating all that is good about British fibre and crafts, I was greeted with so many familiar homegrown brands, and discovered a wealth of others that I've been stalking ever since (Fine Fish Yarns, I see you!)
I was on the hunt for some lovely cashmere (this was before I bought my Hayton skeins so I'm officially cashmere'd out now)! I actually spotted a perfect caramel skein from Belinda Harris Reid and her inspiring stall but sadly with only one left I couldn't think of what I'd make. Luckily these two stunners winked at me out the corner of my eye, and into my bag they went! Aptly named Warm Moonshine, they are a pure luxury of alpaca, silk, cashmere mix and I've got 800m to play with. I have no idea what to make with these..any suggestions?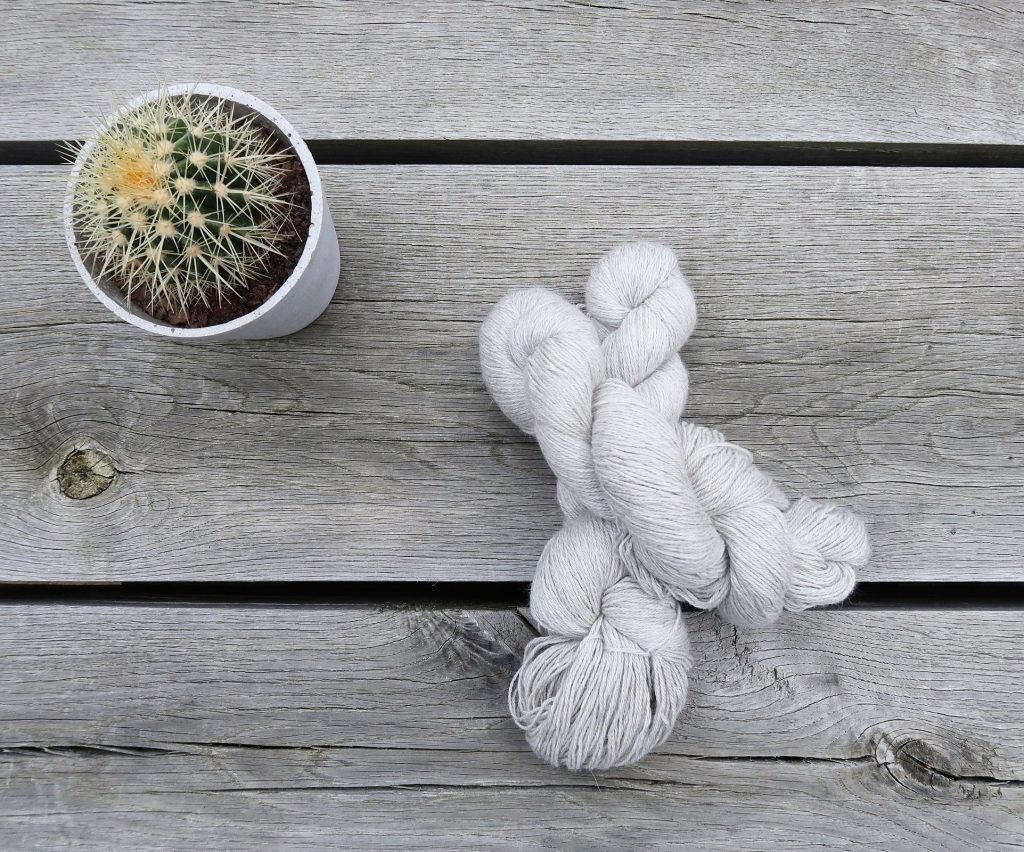 All throughout my trip to Fibre East I had in mind my Find Your Fade shawl. I was struggling to find five to seven yarn colours that floated my boat and complemented one another. Online shopping for this was proving to be a nightmare! So I knew Fibre East would be my saving grace – getting to line up colourways, mix and match, and fondle the yarns to my heart's content.
As expected I found several hand dyers on my travels, but one stood out in particular. Say hello to Paper Stories and my final selection in Harry Potter inspired shades: (left to right) Veritaserum, Forbidden Forest, Nymphadora Tonks, Hogs Head, Bellatrix LeStrange. I knew it was fate when Paula, the lovely owner asked me what I was planning to make, and would you believe, she was halfway through her own Find Your Fade! Watch my colourful progress over on Instagram, and I'll be doing a separate write up on this shawl when cast off.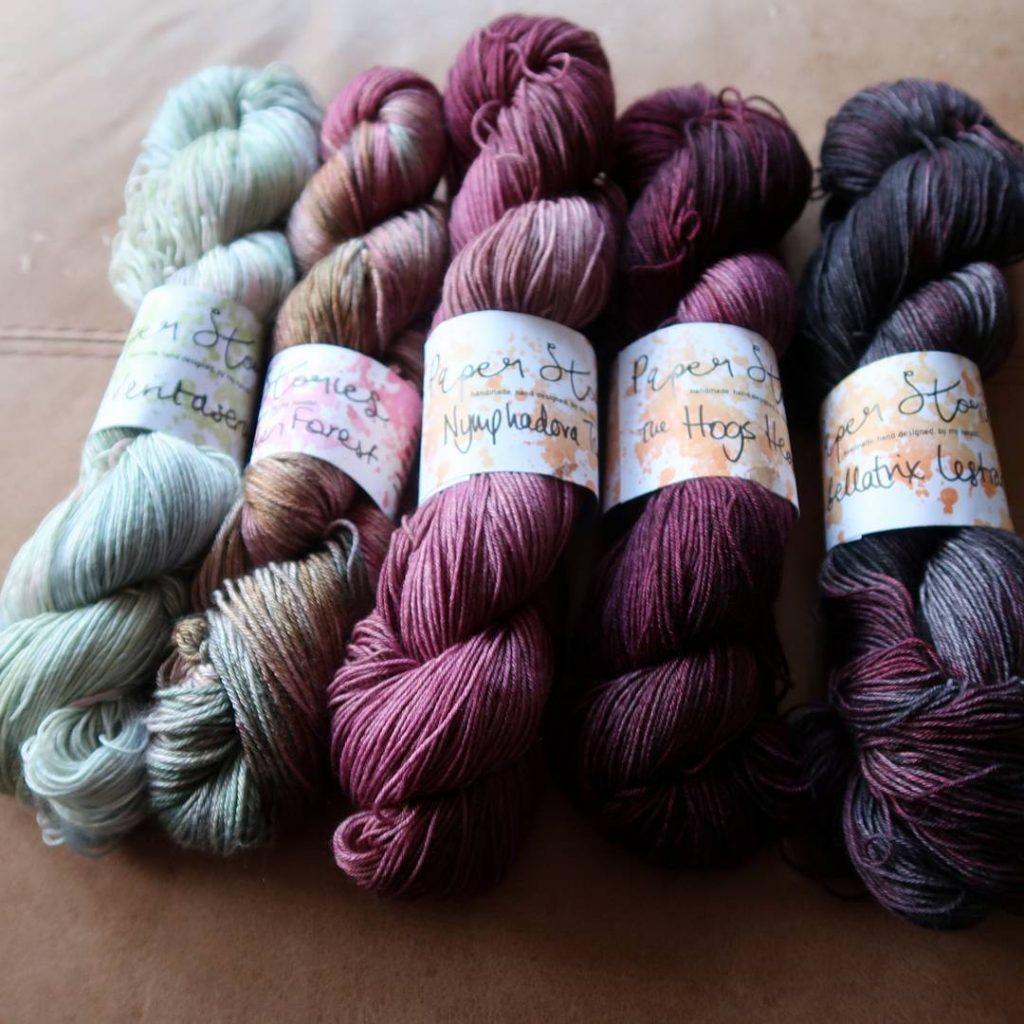 And finally…
Breaking my rule of purchasing only British yarns this year was a difficult one for me, but I love Drops Alpaca so much I got this in preparation for my Briochealicious shawl by Andre Mowry.
I figure I get away with this cheeky Peruvian purchase, given that there's not a cat in hell's chance I'll be casting this on until at least June next year (at this rate)! Colours shown are Light steel blue/grey (8105), Light blue/blue (6205), Turqoise/Green (2917) and Petrol/Blue (7240).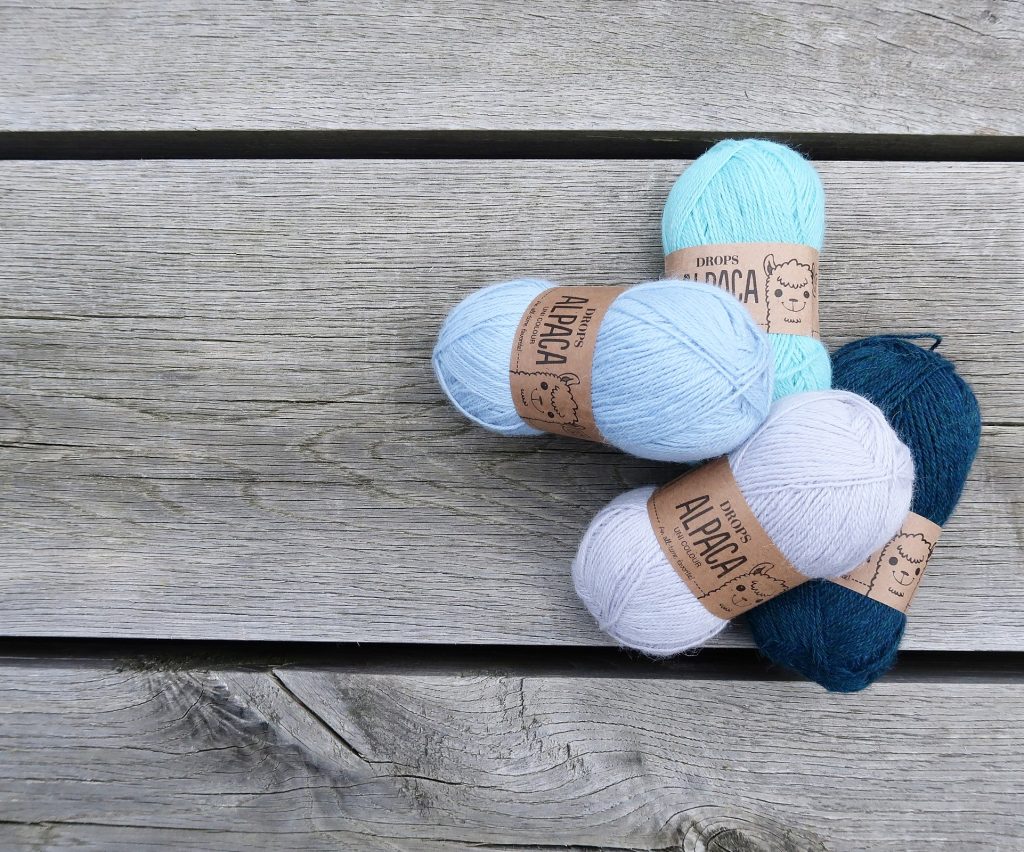 What yarns have tempted you recently?
x
Save
Save