This week's Q&A comes from a company that embodies everything that we should be striving for in knitting – supporting local.
Baa Baa Brighouse was set up by Elaine Jinks-Turner in early 2014, and supplies a beautiful range of British dyed and spun yarns via an online shop. From the moment you click onto the homepage Baa Baa Brighouse's main focus is abundantly clear – supporting and upholding the traditions of Yorkshire farmers, crafters, spinners and dyers alike.
The majority of the yarns on sale are from Yorkshire based spinners and dyers including Laura's Loom and West Yorkshire Spinners. What's more, with local Knit and Natter events and a monthly yarn club, Baa Baa Brighouse is greatly involved in sustaining Yorkshire's rich textile heritage. Here, among other things, Elaine talks about how and why she set up her own creative business, the importance of supporting local indie traders and explains about the monthly yarn subscription Yan Tan Tethera Yarn Club!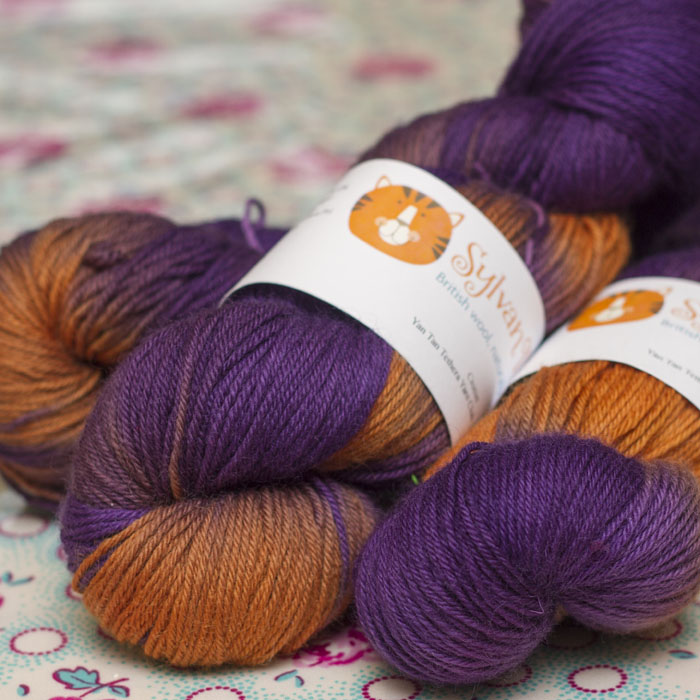 1. When did you decide to start your own business?
Following an extended period of maternity leave after the birth of my third child, I decided to take voluntary redundancy from my job as a journalist (court reporter) from the Halifax Courier. I had been with the newspaper for a long time and had only ever wanted to be a journalist, so making the decision to leave that all behind was a very emotional one for me, more so because I really didn't know what I wanted to do next. I knew for the next five years at least the bulk of my time would be spent looking after our three children, two of which were pre-schoolers, but so far as my career was concerned, I hadn't a clue as to what direction that would take.
I did some sporadic freelance journalism work for a while and then set up a local parenting magazine which I edited for three years but for a long time I struggled with depression, some of it post-natal, some of it brought on by my redundancy and the massive changes to my life that that caused. I turned to knitting as a way of therapy. It helped me to focus and gave me a way of coping with my anxiety. Baa Baa Brighouse came about as a result of that and in early 2014 what was my passion became my business.
2. When did you first begin knitting, and when did it become apparent that this is what you wanted to do?
My Mum taught me to knit when I was a little girl but for years after I didn't show any interest in it, probably through lack of time and life just taking over. It wasn't until I began suffering with depression that I decided to take up my knitting needles again and once I did, I couldn't put them down!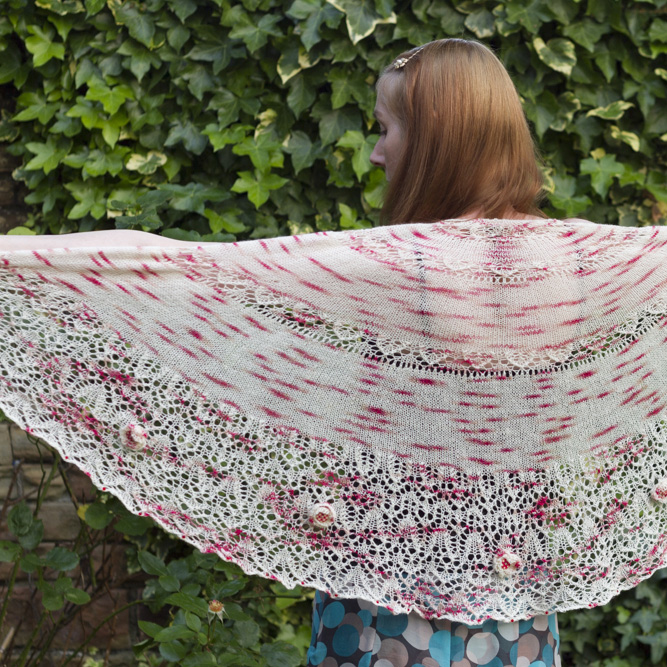 3. The fact that you support and sell so many British yarns really resonates with me. For you, why is it important that we 'support British'?
Baa Baa Brighouse is a small Yorkshire based business and the vast majority of our suppliers are Yorkshire based, producing not only British-made yarns but Yorkshire-made yarns, where the wool has been reared, sheared, washed, dyed and spun in Yorkshire. We love that some of our suppliers, for example Laura's Loom, can even point to the very sheep that their yarns have come from.
Provenance is really important to us and in the current economic climate, I think it is vital that we support British cottage industries and British farming wherever possible. Being a shepherd is no easy life, it's long hours, hard work in all weathers but British breeds such as the Bluefaced Leicester produce some of the most beautiful hand knitting yarns in the world. Couple that with literally hundreds of years of experience in the textile industry that we have sitting right here on our doorstep in Yorkshire, the question really is not so much why it's important that we support British, but why would you not? Why would you look for quality yarn anywhere else?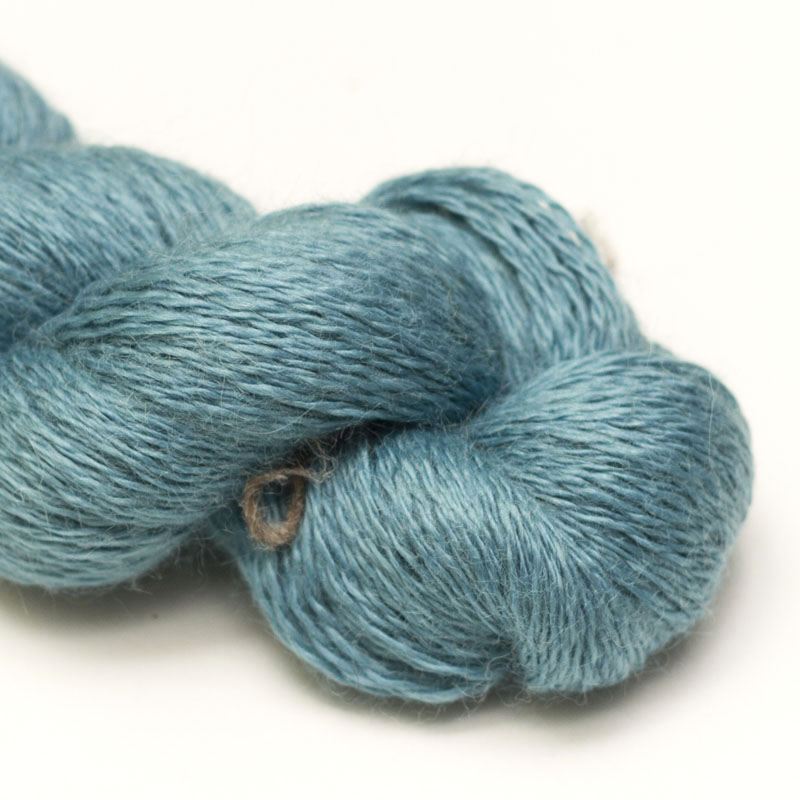 4. Can you tell me a little bit about your monthly yarn club?
Our monthly yarn subscription club is called the Yan Tan Tethera Yarn Club where we celebrate all that is great about Yorkshire yarn. We have teamed up with a number of Yorkshire indie dyers, currently we are working with six different individuals. We provided one of them with a photograph of the Yorkshire landscape, wildlife or architecture each month and from that they take their inspiration, transferring the colours they see in the picture to the dye pot and on to the yarn. The photographs are all taken by Shutterspot Photography, also Yorkshire based and we publish the picture on our website and through our social media channels each month.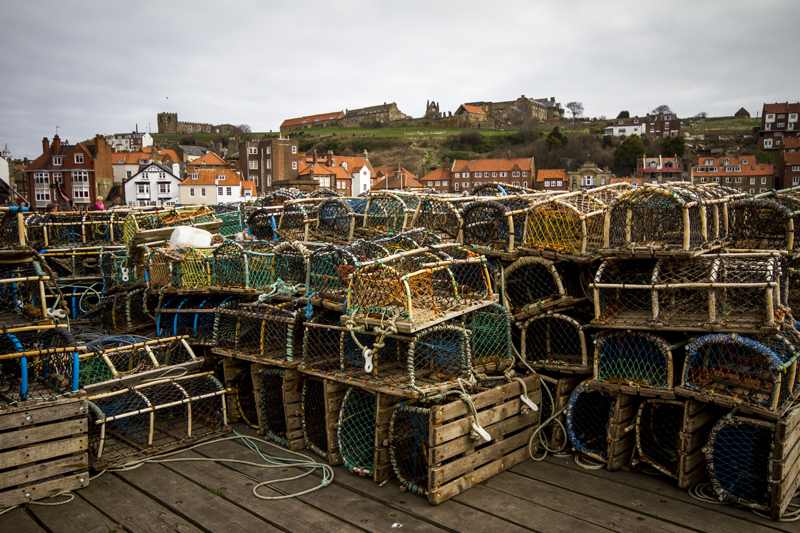 From that, customers decide whether they would like to sign up to the club. It's great because there is that element of surprise, nobody (including us) knows how the dyer will interpret the photograph and how the yarn will look. We allow the dyer to choose the yarn base they would like to dye on to but specify that where possible it should be British and even better still if it is from Yorkshire.
Sign ups for the club open on a monthly basis, so if you like the look of the picture then you can sign up or if you feel that particular month's picture isn't for you, then you can skip that month. Customers are basically free to come and go as they please.  Occasionally our dyers will include little extras such as stitch markers, mini skeins, a pattern or some beads and in our Christmas yarn club, we always put a little bundle of goodies together. We've had great feedback from everyone who has taken part and we also have a Yan Tan Tethera Yarn Club Gallery on our website where we share pictures of the things our club members have been making with their exclusive yarns. The yarns are all unique and exclusive to Baa Baa Brighouse, so whatever you make, nobody else will have anything like it.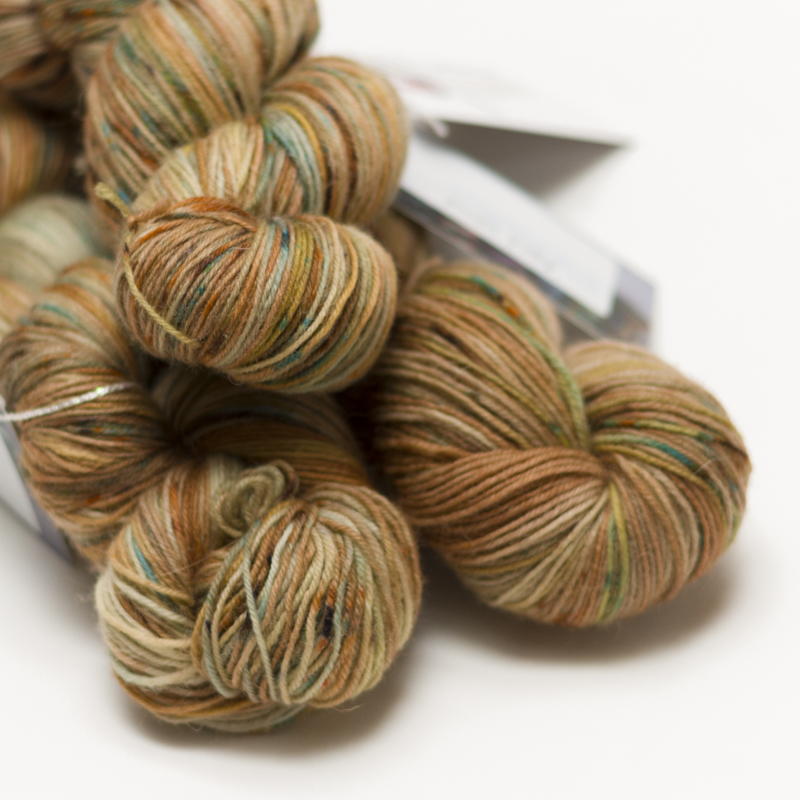 5. Do you have a favourite yarn that you like to work with?
That's a really difficult question – I have so many favourite yarns and I like them all for different reasons! I love working with Sylvan Tiger Yarns hand dyed yarn as they are often variegated and I can't wait to see what the next colour will look like when it's knitted up so it really spurs me to keep on knitting.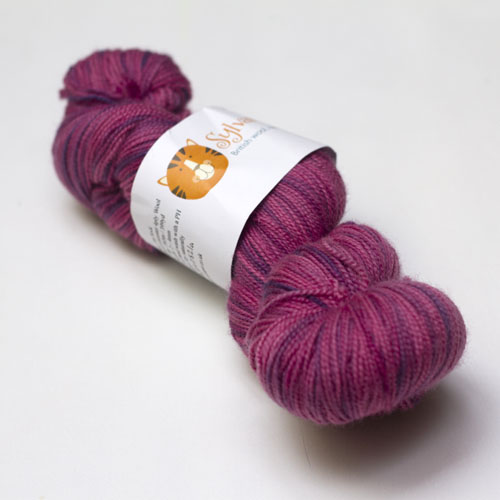 I love working with Laura's Loom Bluefaced Leicester/Suri Alpaca mix because it is just so soft and luxurious and lends itself perfectly to lace knits which is what I tend to do most of. Then I adore yarns like Rowan Purelife British Sheep Breeds because it is undyed and natural, great for chunky cushions and homewares, Rowan Hemp Tweed because it is really squishy – not like a traditional tweed yarn at all and the palette is rustic and Autumnal. I also really love West Yorkshire Spinners Signature 4 Ply because it's super versatile and a great value quality yarn.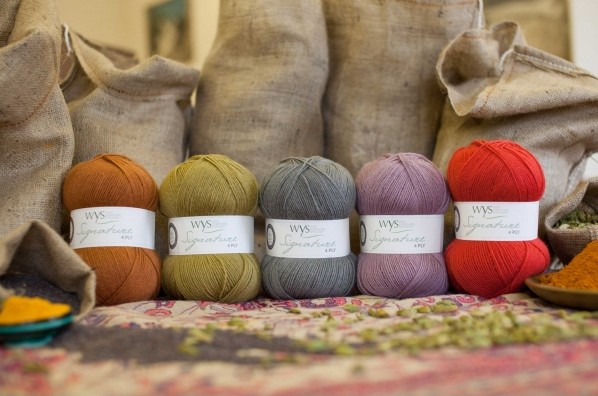 But I could go on and on! I tend to test knit all of the yarns we stock at Baa Baa Brighouse because I think knitters appreciate a genuine review from someone who has knitted with a particular yarn. They don't want to hear lots of sales guff and that's really not what we're about – we want to be able to answer our customers honestly when they ask whether a certain yarn is suitable for a particular project and be as informative as we possibly can.
6. As we move into autumn/winter, what are you most excited about knitting?
I am going through a phase of knitting shawls at the moment and have just completed one using a Yan Tan Tethera Yarn Club subscription. The colours are really reminiscent of Autumn and because it is quite a simple pattern, it shows them off really well. I think that is my first official Autumn knit, albeit a little premature. About this time last year I started my Christmas knitting and made scarves, socks, gloves and all sorts of presents for family and friends as well as knitting lots and lots of Christmas decorations.
I think this year though I will concentrate more on what I really want to knit, rather than what I feel I must knit. I'll still do a few Christmas presents but I'm looking forward to trying out new yarns that we have coming into stock such as Louisa Harding's Amitola Grande – we already have plans for an exclusive pattern/knit kit for this so watch this space! We're also hoping to extend our range of Herdy Slipper Knit Kits to include adult sizes, so there will be lots of test knitting taking place behind the scenes!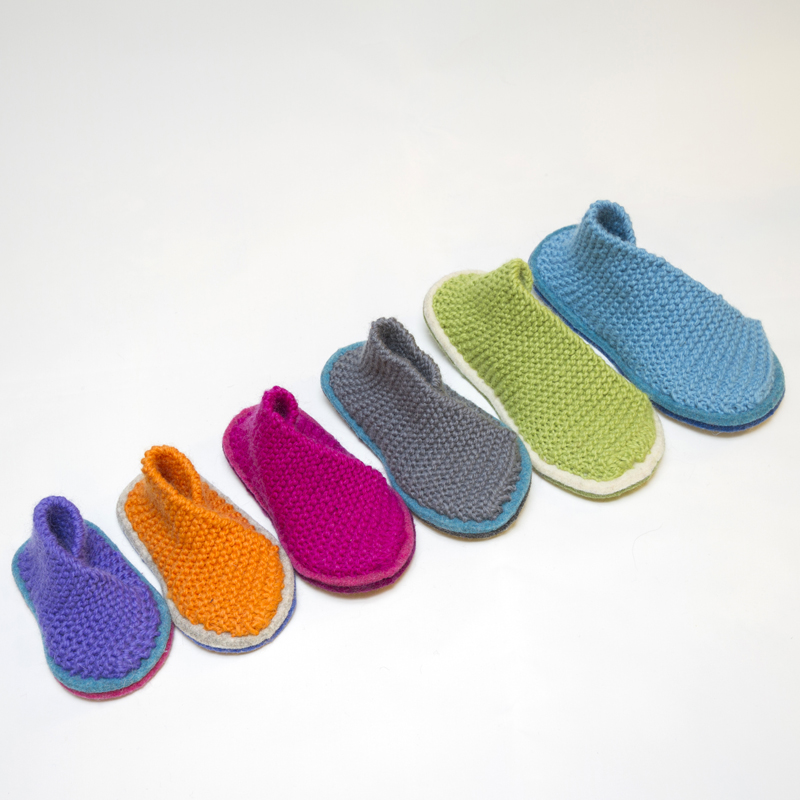 7. And finally, what's next for Baa Baa Brighouse?
Well, so far as products go as I already mentioned we've plans for new knit kits, extending the yarns and pattern books we stock as well as a few treats and surprises along the way. Eventually in the long term we would love to launch our own range of yarns and that may be something we work towards over the next couple of years. In the short term I am looking forward to hosting another Crafternoon Tea event at the beautiful Holdsworth House Hotel in Halifax, we'll continue to run our regular Knit and Natter sessions at Rastrick Library in Brighouse and in September we are of course looking forward to participating in Yarndale! In October we are planning to host a day trip for local knitters to Farfield Mill in Sedbergh which will include a talk with Alison O'Niell, also known as The Shepherdess. So yes, we have lots of fun and exciting things planned and that's really the beauty of doing what you love for a living…no two days are the same and there is so much scope for a creative little business like Baa Baa Brighouse to grow and expand which we very much hope it will.
xxxxxxxxxx
All images supplied by Baa Baa Brighouse