I set myself a challenge at the beginning of this year to read at least 20 books – whether that be books I've read before, entirely new books, short story compilations, poetry collections or graphic novels!
Since leaving university (from my English literature and French language degree) the number of books I get through a year has dramatically fallen. I used to have the time to plough through up to three books a week to meet the demands of my degree course, whereas more recently I'd be lucky to get through three books a year. A poor show for a self-confessed book-a-holic.
And every time I pick up a book now, I feel like it's time that could be spent knitting. I cannot and will not master the technique of reading and knitting simultaneously, therefore Audible has become my best friend! Over half of the books I've 'read' this year have been thanks to this amazing app on my phone. I've already written about my Audible love in a previous post, so I won't dwell here – suffice it to say I carry Audible wherever I go, and it means I can dip in and out of a book when travelling, procrastinating and knitting!
I am also carving out more time to dedicate to the printed word as well. I signed up to my amazing local library, borrowed from friends and family, signed up to Goodreads.co.uk to keep track of my books and get recommendations, and I added a long list of books to my Kindle. I'm powering through my challenge with full literary force!
And so on the cusp of book number 20 on barely the eighth month of the year, I thought I'd run through the first ten books on my list so far. I've loved most, had second thoughts about some, powered through others – but I'll warn you it's eclectic.
1. The Danish Girl – David Ebershoff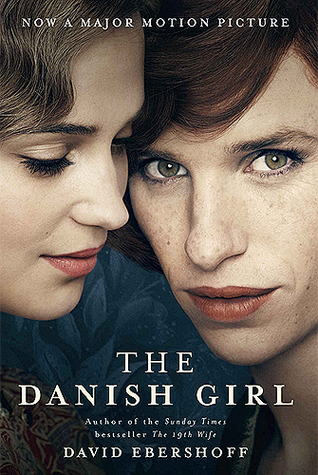 What did I think: Moved by this emotional story of the first person to ever go under sexual reassignment surgery – Lili Elbe. I liked it, (I wasn't as blown away by it as I thought I would be) but cannot wait to watch the film.
How did I 'read' it: Audible
My Goodreads rating: ****
2.  The Shock of the Fall – Nathan Filer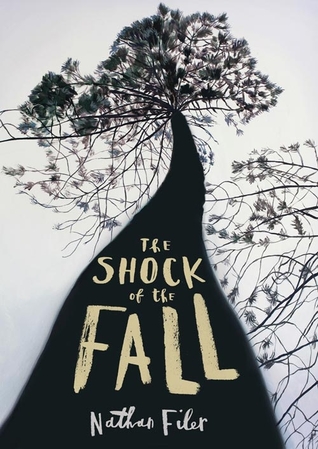 What did I think: The fantastic novel with a narrator – a 19 year old schizophrenic – who is painfully aware of this flaws, and other people around him. Definitely not one to read if you want to lift yourself up, but a thought provoking book on mental illness.
How did I 'read' it: Kindle
My Goodreads rating: ****
3. Girls at War and Other Stories – Chinua Achebe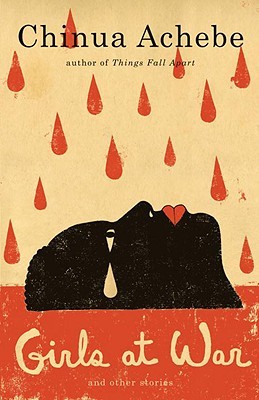 What did I think: Each short story based in Africa tackles a different social or political issue. And I just love how short stories grab you immediately and take so little time to develop, but are no less powerful a story!
How did I 'read' it: Library
My Goodreads rating: ****
4. Kick-ass #1 – Mark Millar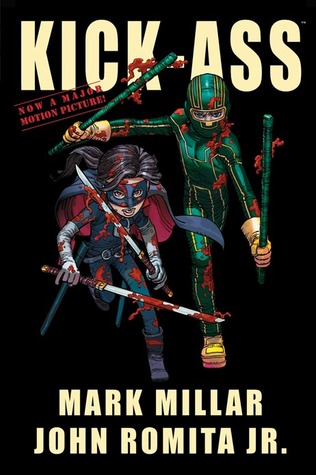 What did I think: Despite my love of all things 'comics', I've never read a graphic novel before. I loved this, and it took me no time at all to read. A brilliant break from heavier books and a feast for the eyes!
How did I 'read' it: Library
My Goodreads rating: ****
5. Lyra's Oxford (His Dark Materials, short story) – Philip Pullman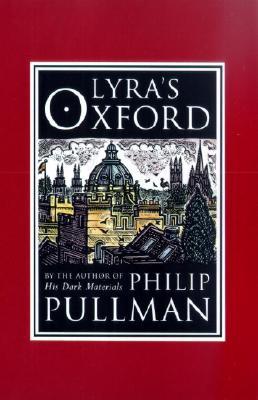 What did I think: A friend gave me this after we gushed about Philip Pullman and the news last year that there's to be a TV adaptation of His Dark Materials!! It continues the story of Lyra and Pan, and instantly made me want to re-read the trilogy.
How did I 'read' it: Borrowed
My Goodreads rating: ****
6. Reverse the Signs of Ageing: The Revolutionary inside-out plan to glowing, youthful skin – Nigma Talib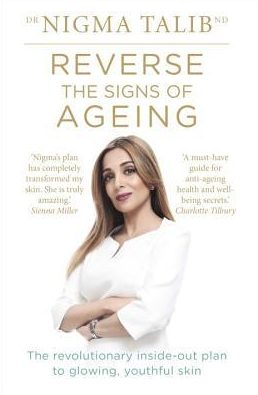 What did I think: I love a good book about healthy eating, and this one helped me to further understand my body's reactions to certain foods. Last year, I discovered my skin problems were actually down to dairy, so with some simple switches and a vast reduction in my dairy intake I've improved my skin no end – I definitely believe in the whole 'food is medicine' thing.
How did I 'read' it: Library
My Goodreads rating: ***
7. Year of Yes: How to Dance It Out, Stand In the Sun and Be Your Own Person – Shonda Rhimes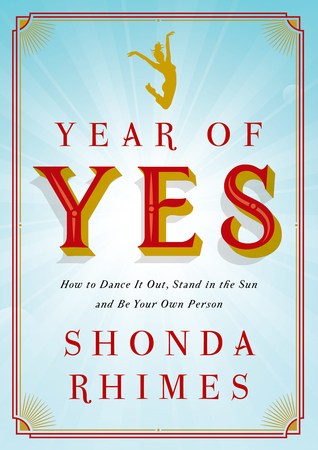 What did I think: So I was clearly having a 'self-help' couple of weeks here, and although I grew a bit tired of Rhimes speaking style (warning: she repeats herself. A lot.) I did actually like the sentiment behind the whole book. A real confidence builder.
How did I 'read' it: Audible
My Goodreads rating: *****
8. The House of Mirth – Edith Wharton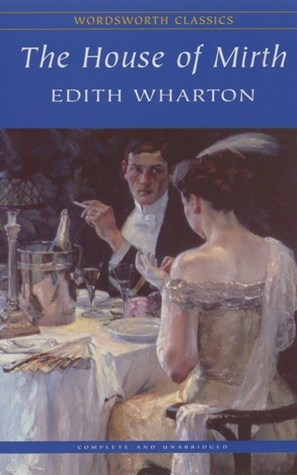 What did I think: I love a good classic novel, and having never read any Edith Wharton (knowing of Age of Innocence of course) I spotted this on the library shelf and picked it up immediately. I loved the characters, felt strongly about almost every one and devoured this novel so quickly.
How did I 'read' it: Library
My Goodreads rating: ****
9. Harry Potter and the Philosopher's Stone – J.K. Rowling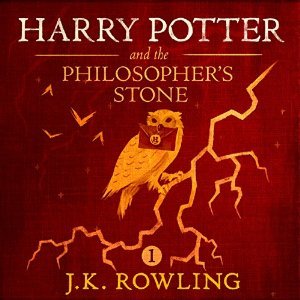 What did I think: I was so excited when Audible announced Stephen Fry would be reading the entire Harry Potter series 1-7 books, I immediately bought the first three! I was drawn in immediately by his amazing tone, and colourful characters – it really brought the universe to life. This is definitely one to curl up by a snowy window and escape to!
How did I 'read' it: Audible
My Goodreads rating: *****
10. The Colour of Magic (Discworld #1) – Terry Pratchett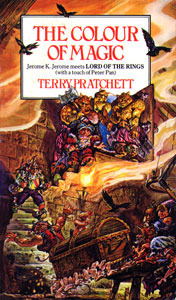 What did I think: My 'halfway point' book was none other than Terry Pratchett, having just finished the first Harry Potter novel, I needed more magic! I'm ashamed to say I'd never read Pratchett before, despite knowing it would be right up my street. I think I was overwhelmed by the sheer number of novels to get through, and in what order?! This was the perfect starting point, and one that a lot of people recommend. It introduces the Discworld universe very well, with Rincewind as the main character here. This book literally made me laugh out loud on many occasions – which is a rarity! I plan to read many more Pratchett novels soon.
How did I 'read' it: Kindle
My Goodreads rating: ****
So there we have it – halfway, and it was only April! I'll explore the next ten books when I've finally finished book number 20!
x
Save
Save