Following on from my previous post on my Top 10 Instagram Accounts to follow, I felt it was only right to dedicate an entire post to my Top 10 knitting Instagram accounts.
My Instagram feed is probably 70% knitting and crafting based, with the other 30% made up of friends, family and any other lovely Instagrammers that catch my eye!
I've spoken about the uplifting nature of Instagram previously, and that doesn't stop here. All of these fantastic knitting Instagrammers make up just a tiny part of the HUGE knitting community that exists on social media. Sharing finished items, works in progress, and even frustrating 'frogged projects'!!
Here are the knitters that keep me stitching till past 1am on a school night!

The unstoppable force that is WATG has done wonders for knitting's image. Bold, bright colours, contemporary pattern designs and a host of famous faces backing their creations – it's all helping to catapult knitting back into the mainstream.

I Love Mr Mittens launched their new website earlier this year, and it's taking all my willpower not to buy their entire stock in every last darn colour! Especially moving into autumn, snuggling up in one of these super soft chunky knits is all too appealing. Heartworking knitwear indeed!

Big knitting never looked so pretty. Jacqui Fink of Little Dandelion creates the most awesome oversized installations and throws. This is 'Extreme Knitting' at it's finest!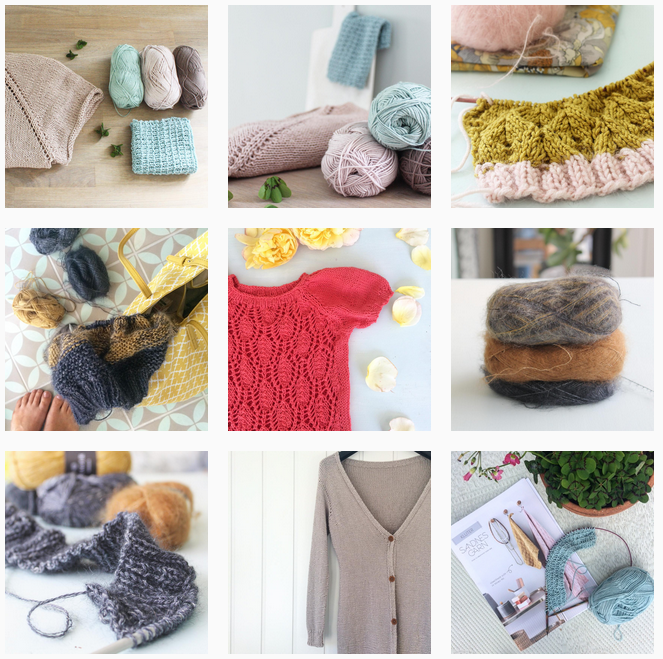 Knitting is such an obvious passion for this colourful crafter! Every day I get a colour pop on my Instagram feed, and all of her knits are beautifully captured. Get's me reaching for my knitting needles time after time.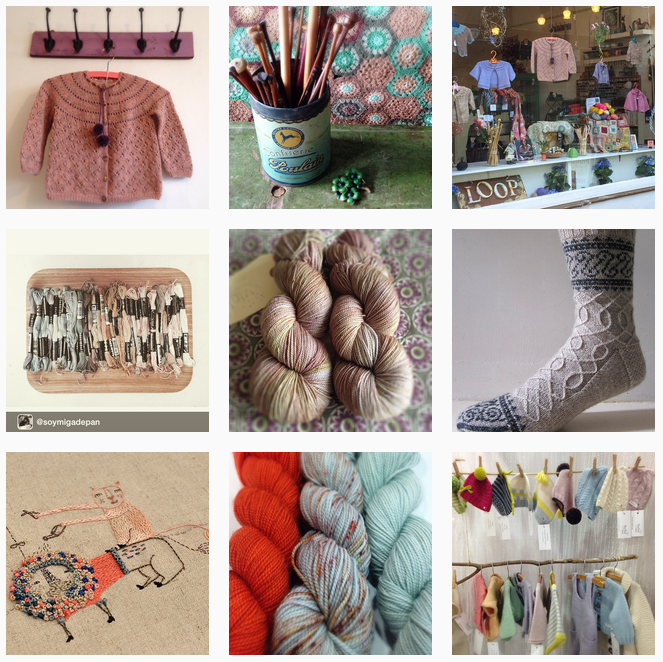 Loop are the only UK stockist of Quince & Co. yarns, and that's how I found out about this lovely independent knitting shop in the heart of London. They stock beautiful, luxury yarns, and host Knitting Nights and classes. Their Instagram feed is a feast of crafts and gorgeous skeins of yarn!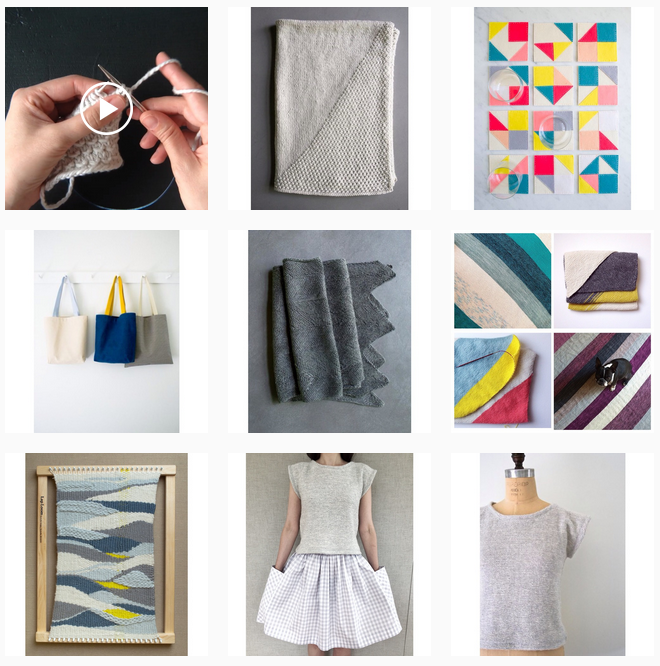 The Purl Bee was one of the first websites I ever stumbled upon when first learning to knit, and it's a place I love to keep revisiting. Not limited to just knitting, this is the perfect hub for sewing, crochet, embroidery, patchwork – anything you can possibly think of.

Jared Flood's distinctive Brooklyn Tweed wools and patterns are instantly recognisable to me. To me the BT Instagram feed evokes crisp morning woodland walks, and makes me run to flip the kettle on and snuggle on the sofa!

I started off listening to the Woolful podcasts, and just fell in love with Ashley's Idaho farm and fibre mill lifestyle. There are over 30 podcasts to date, each celebrating all things wool and fibre. And Ashley's Instagram is no different – full of homely, comforting, envy-inducing snaps!

My heart skips a beat whenever I see those perfectly twisted skeins of Quince & Co. yarn. And what they get turned into…well don't even get me started. We'd be here a while…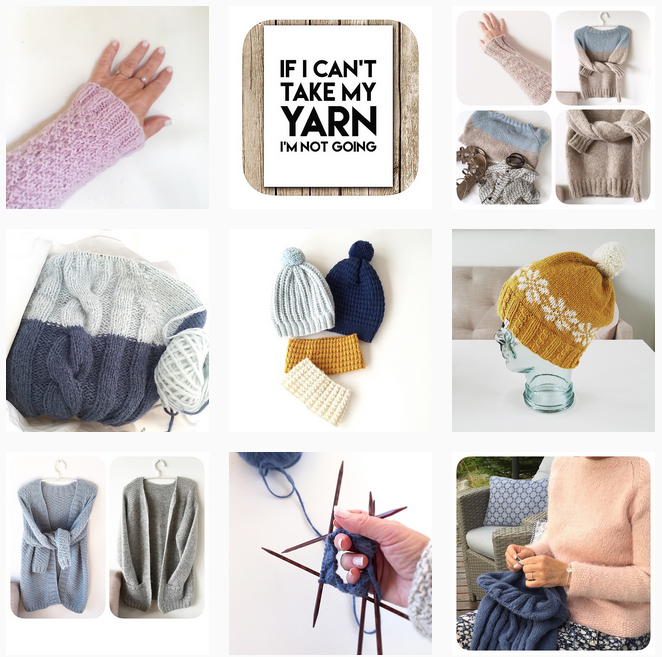 I've not long been a follower of Knitting Inna, but this Norwegian knitter has an Instagram feed to die for, and a website to match!
xxxxxx
And there you have it – my top 10 knitting Instagram accounts to follow! I had a right struggle getting this down to just 10, so maybe best to keep any of your favourites to yourself 😉
x