I made something for myself!!! This is a momentous occasion. Not that I don't love making things for anyone else, but it's lovely to make something and know I'm going to be the one wrapping up in it. So I really treated myself this time. I invested in two massive skeins of amazingly soft, super chunky Cascade Magnum in my favourite colour Camel, which I picked up online from Loveknitting.com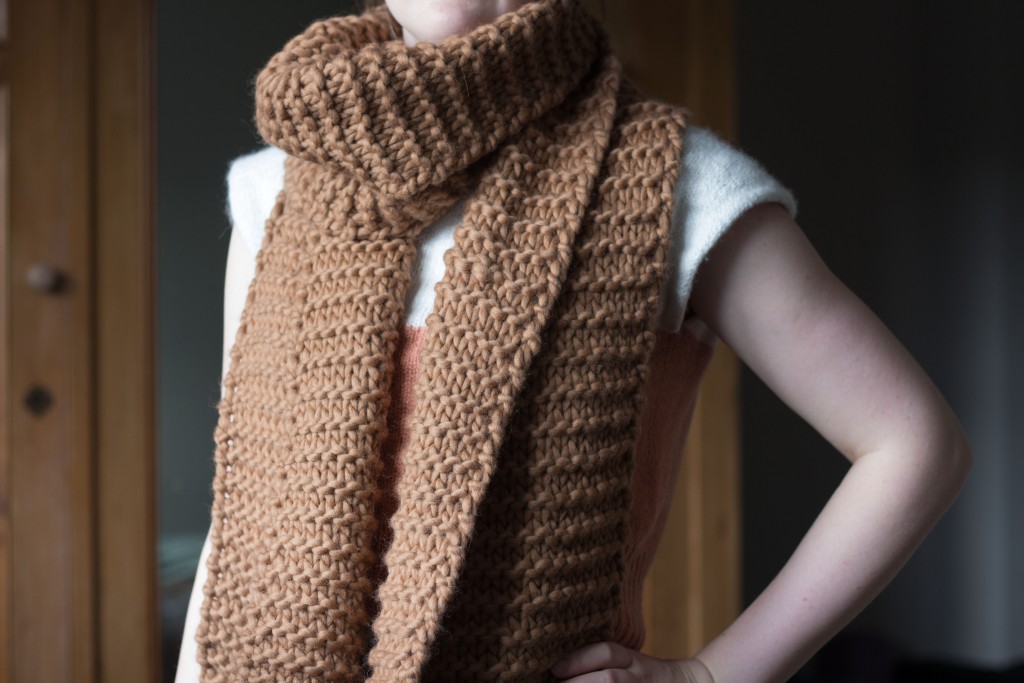 I wanted a super huge scarf that doubles as a shawl wrap for the deep winter months. And this is what I came up with. I've popped the free knitting pattern below for you to try your hand at making your own. Hope you enjoy!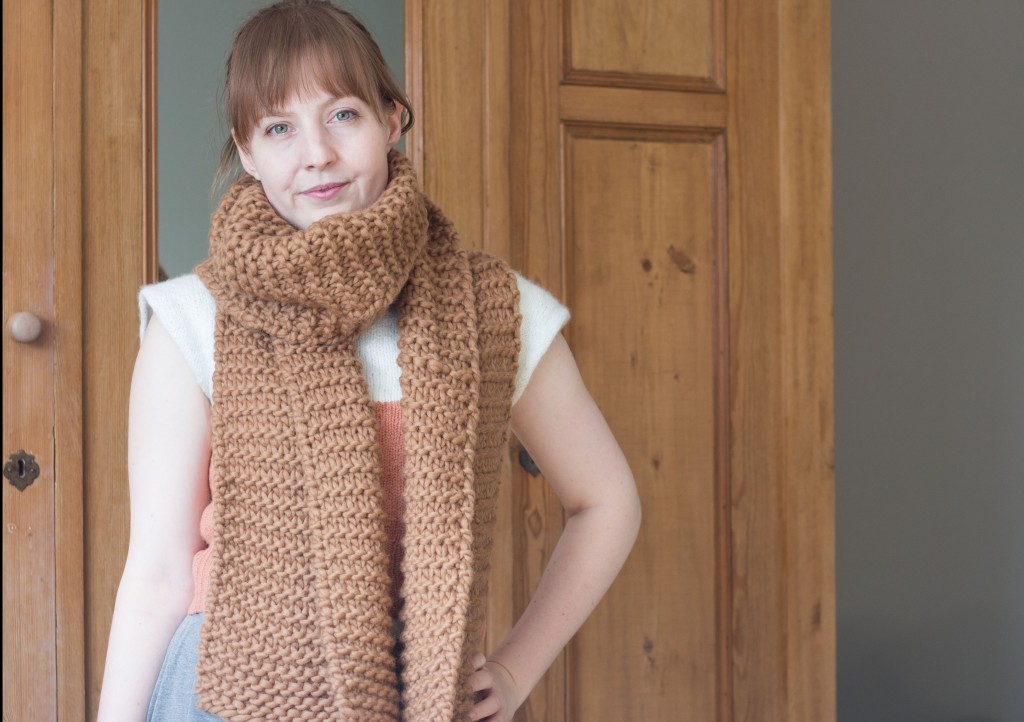 Ridgeway scarf
Yarn: 500g (2 skeins) Cascade Magnum – super chunky weight
Needles: 12mm needles
Gauge: 16 sts x 20 rows per 4″ in knot stitch pattern
Key:
K – knit
P – purl
Pattern:
Using single point needles, knitting back and forth, cast on 32 stitches using long tail cast on.
Row 1: P1, K until 1 stitch remains, P1
(By having purl stitches at both ends of each row this neatens up the sides of the scarf, avoiding a bobbly uneven edge that garter stitch creates.)
Repeat row 1 until you have just enough yarn left to cast off.
Weave in ends.
After blocking my scarf measured a gigantic 10 inches wide by 80 inches in length!