If you follow me on Instagram, you'll have no doubt seen countless posts of me knitting my wonderful soft pink version of the Mohair Bias Loop by Churchmouse Yarns & Teas. This stunning seamless cowl instantly caught my eye, and within minutes I'd bought and downloaded the pattern. I actually love this pattern so much, I've made two in as many months!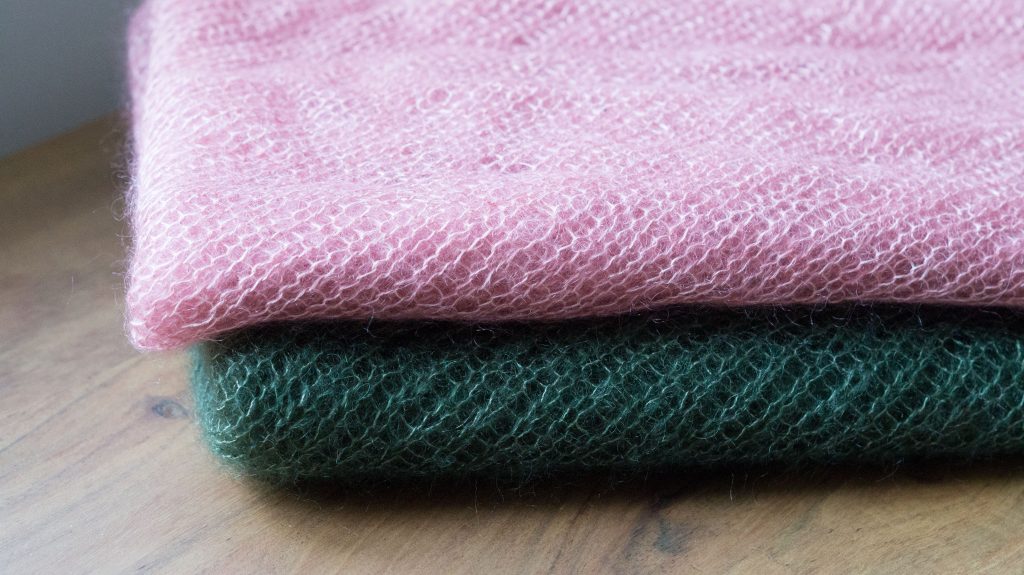 I'd never come across Churchmouse before, and this pattern presented me with the refreshing opportunity to kick back with my knitting, having taken on quite a few challenging projects recently. But this simple pattern should not be mistaken for being boring. There are enough intermediate construction techniques that can push a beginner and hold the interest of a more advanced knitter.
Upon finishing, you're left with a dreamy, hazy cowl wrap that can be dressed up or down (really great for all occasions). I began with knitting one for myself using Ito Sensai mohair silk in the most perfect soft pink you'll ever see – 'Cherryblossom'. This yarn has such an ethereal quality to it, and is so fine it feels like you're knitting with air. I bought two skeins, and have half a skein left over to use in other projects (happy face)!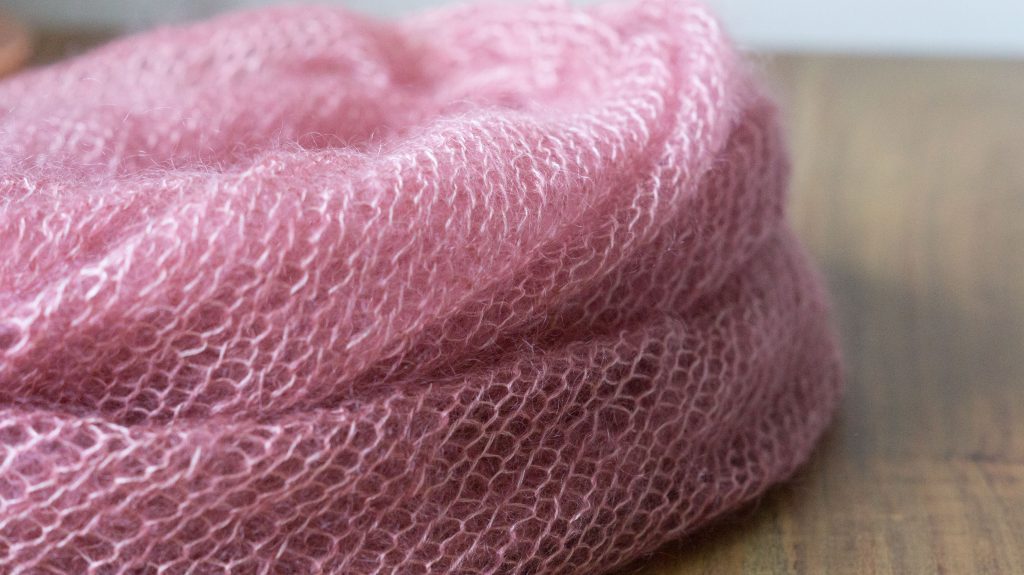 The second Mohair Bias Loop was made for a friend, who quickly decided on a deep forest green from Drops in their Kid Silk blend. The colour is so rich, and works wonders with the texture created from the mohair. I didn't adjust for the gauge at all, and because the Drops yarn had a bit more 'mohair haze' to it, this has created a slightly bigger, warmer version than the Ito. Again, just two skeins needed, and I used up almost all of both with the Drops yarn. In my opinion, both the Ito and Drops yarns knitted up perfectly with no adjustment to the pattern needed, and I'd happily use either one of them again. If I would say anything, the Ito yarn makes a great light Spring/Summer cowl, whereas the Drops would be suited more to Autumn and cooler months.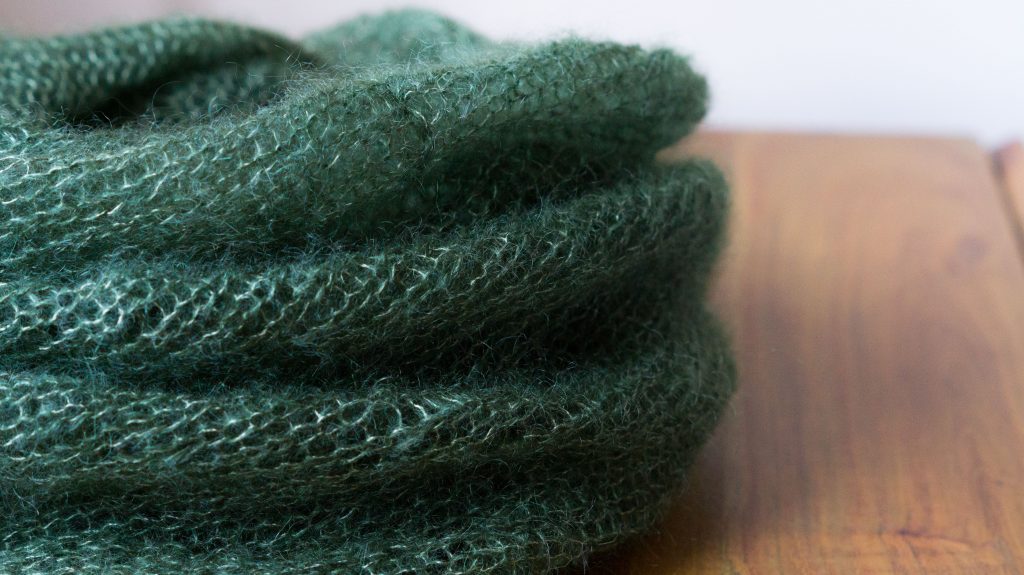 So far two down…and I've just bought more Kid Silk in a soft blue, so you can put money on which pattern it'll be used for!
Happy knitting
x