I realise this is a controversial post and one that's difficult to get right for everyone. I myself have encountered issues when following advice on yarns for sensitive skin. I consider myself to be super-sensitive as a lot of self-proclaimed and friend-recommended sensitive yarns have irritated me regardless. And there's nothing more frustrating that knitting a sweater, only to find you can't wear it!
Everyone is different and even the smoothest, squishiest (is that even a word) fibres can itch the heck out of some people! So I completely understand if you read this post with some scepticism. I would too. But having done pretty extensive research into this department (read here: fed up with itchy jumpers subsequently banished to the back of the wardrobe) as a guide, here are my top yarns that I have found to be non-irritating and perfect for the sensitive soul that I am!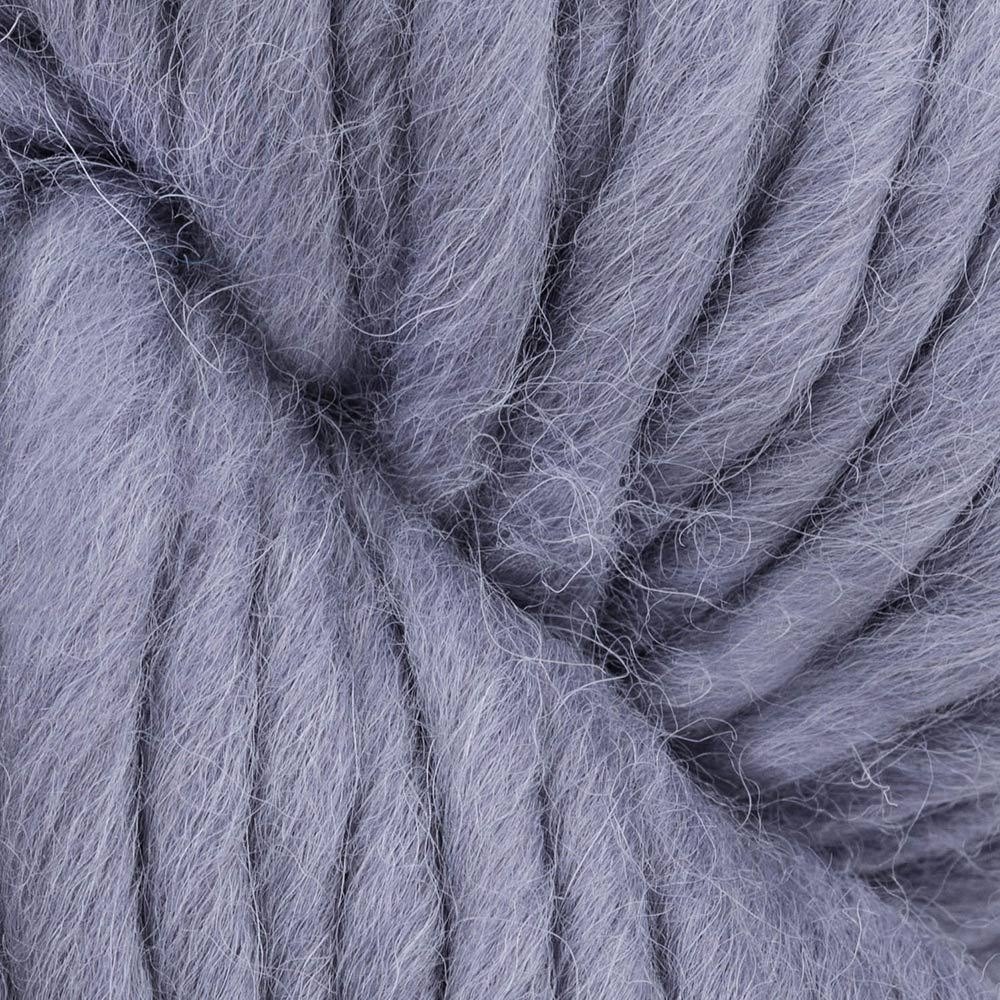 Why does it itch?
To completely over-simplify the problem, yarns itch when the ends of the fibres stick out and rub into your skin. The flatter and more parallel the fibres lie when the yarn is spun, the smoother and less itchy it will feel. Unfortunately there is no foolproof way of knowing exactly how a yarn is going to feel until you try it against your own skin. But in the sections that follow in this post, I've explained the issues I've had with different types of fibres, and ones I find to be generally safe for me to use.
Pure wool
Pure wools seem to be problem area for me and even 100% angora and some alpaca wools can cause mild to medium itching and sensitivity. However, Cascade Magnum 100% Peruvian Highland wool is a fab, super chunky yarn that I can wear as hats and scarves without any issue. The Quince & Co. 100% American wools are also great for 'next-to-skin' garments. I have made several patterns using Lark, Chickadee, Puffin and Osprey and have found each one to be non-itchy.
Alpaca
Alpaca yarn is a great alternative for a lot of people as alpaca fleece doesn't contain lanolin like sheep wool – which is a big contributor to wool allergies. I have found Lang Yarns Andina 100% baby alpaca to be a favourite, and Drops Baby Alpaca Silk 70% alpaca 30% silk mix is perfect too. Speaking of silk…
Silk
While pure silk yarn can sometimes be expensive, and a challenge to work with at times, more affordable silk blends are readily available, and in every case I've found so far they have been really comfortable to wear against the skin. Blue Sky Alpaca Metalico 50% Alpaca 50% silk blend and Drops Kid Silk 75% mohair 25% silk are perfect examples of this.
Merino
Be warned, just because a yarn says it has merino in it, doesn't necessarily mean it will suit everyone. However, you are more likely to get along with merino wools compared to others, due to its fine fibre quality and smoother texture. My favourite merino yarns at Stitch & Story's The Chunky Knitting Wool – a 100% merino wool, perfect for super soft blankets and garments. I'm also a big fan of Debbie Bliss's Baby Cashmerino mix.
I hope this helps even just a little in the quest to find the softest, most comfortable yarn for you! If you have any recommendations for sensitive skins, let me know, I'd love to try them out.
Happy knitting!
x