I can't tell you how much in love I am with this sweater. I knitted this while I was on holiday in Goa (tip: angora definitely not the best to work with in 30 degree heat) and loved every minute of it.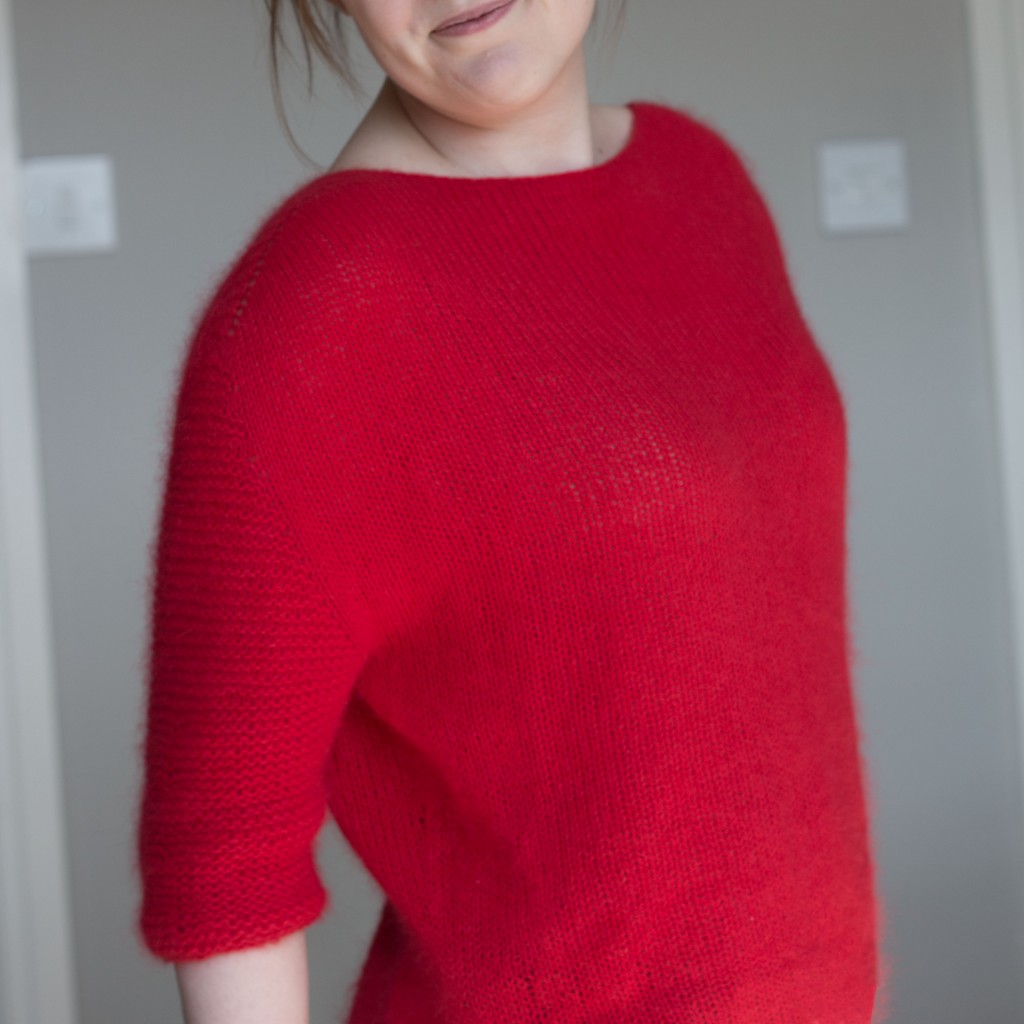 This was the first ever top-down sweater I'd ever tackled, and I'm now completely sold on the top-down construction. I love that you can pretty much try it on from the get-go and check it's fitting every step of the way. A great deal better and much more time effective if you need to (dun dun dun) start over.
I bought this gorgeous Pickles Angora yarn in colourway Lipstick early last year, and it was originally destined to become the Bat Top. However, the pattern for the Mellow Sweater dropped into my line of sight just before going on holiday in December and I was immediately sold! I just love the shaping of the sleeves and the relaxed fit of the body, a great slouchy, but smart-looking top.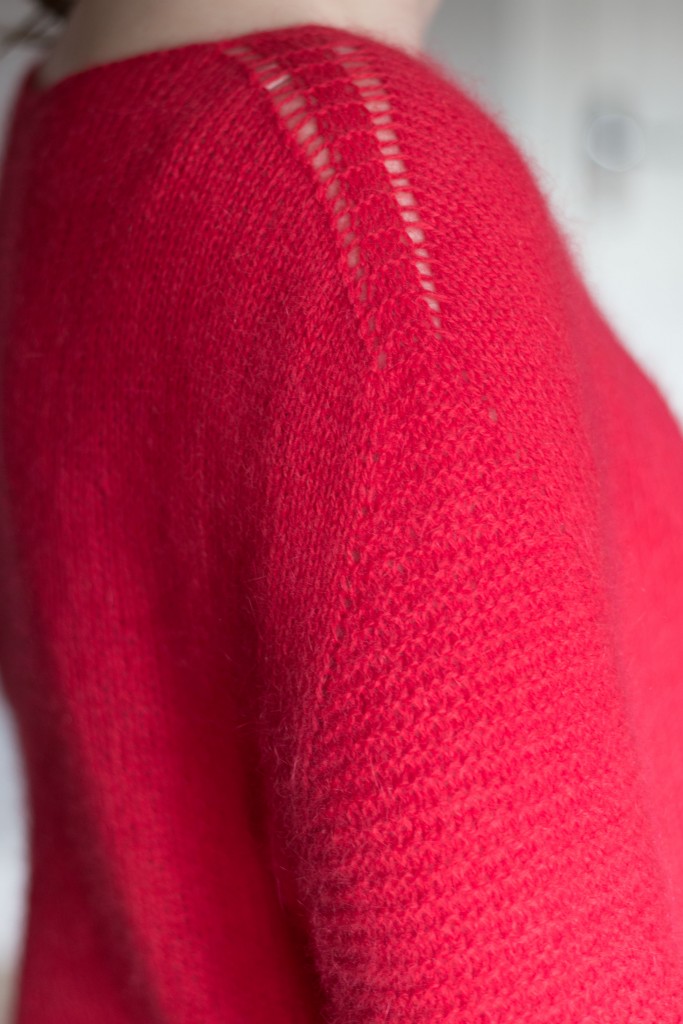 But first, lets just talk about this colour! I've never seen such a hot, bright and vibrant red in my life. Whenever I wear my Mellow Sweater I feel instantly bouyed up and I'm always getting lovely comments on the colour. The texture the angora creates when knitted in both the stockinette body and the garter stitch sleeves is so sumptuous (love that word).
I'll admit I was a little concerned about the 'itch-factor' of this yarn, but I needn't have been worried because it's so soft and marshmallow-y, with no itch whatsoever for me. It's also incredibly warm – surprising considering how fine the angora is. I'll be storing this one away until autumn now (sob sob) when you can bet your bottom dollar you'll be seeing me wearing this on Instagram and Facebook day in day out.
Best of all, in total I probably knitted this sweater in just two or three days. Who can say that about a sweater pattern?! It grows so quickly, and the simplicity of the pattern makes it such a speedy knit – so satisfying! I definitely recommend this for a quick, rewarding knitting project. Also, a good pattern if you're a beginner looking to ramp your knitting skills up a bit and grow your confidence!
Happy Knitting!
x
PS. Don't you just love looking through all of your 'work-in-progress' pictures, I do! Great to remember all the hard work and effort you put into your knits 🙂