I know I'm biased, but my Mum's awesome. So when it comes to treating her and buying her gifts, I like to put real effort in. This Christmas I took a break from making my own designs and I made presents of her choosing – a knitted hat and mittens set.
Mum chose the Quincy Moebius Hat by Jared Flood for Brooklyn Tweed and the Sherwood Mitts by Pam Allen for Quince & Co. (She's got awesome taste in knitting patterns too!) I found both of these patterns lovely to work with and learned a good few things to add to my knitting arsenal!
Quincy Moebius Hat – Jared Flood
Firstly, this hat is downright beautiful. The moebius construction seems like it would be difficult at first glance, but it's actually really easy to make and I love the way the twist sits when you wear it. Here's a picture from Brooklyn Tweed's website to show you what I mean.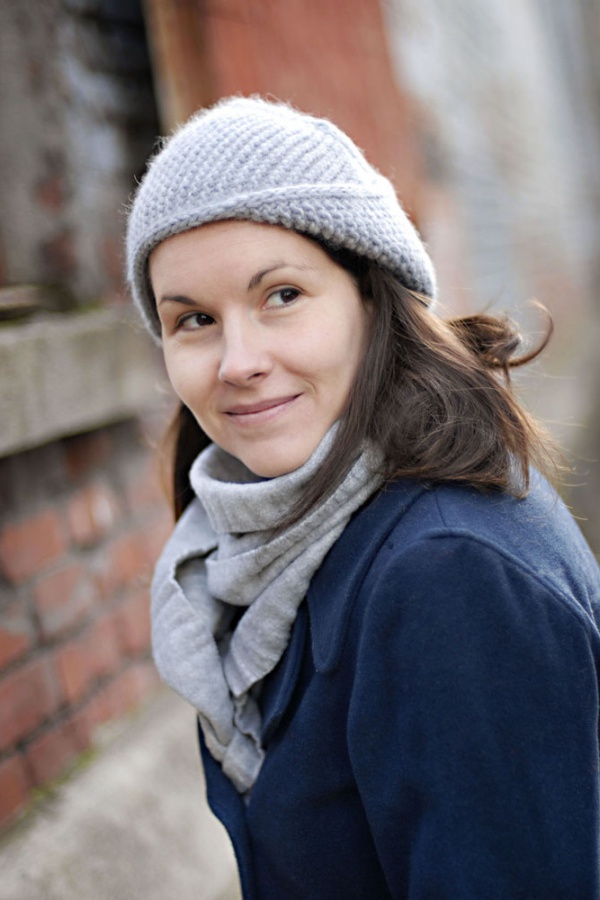 Stunning right?! This pattern calls for chunky yarn, so I thought it would look great in Quince & Co Osprey yarn and Mum picked this lovely bright orange Nasturtium.
And here's my finished hat, below. The pattern features garter stitch, built in i-cords, kitchener stitch and clever little decreases to result in an unusual and interesting winter hat! Also brilliant for increasing your knitting skills…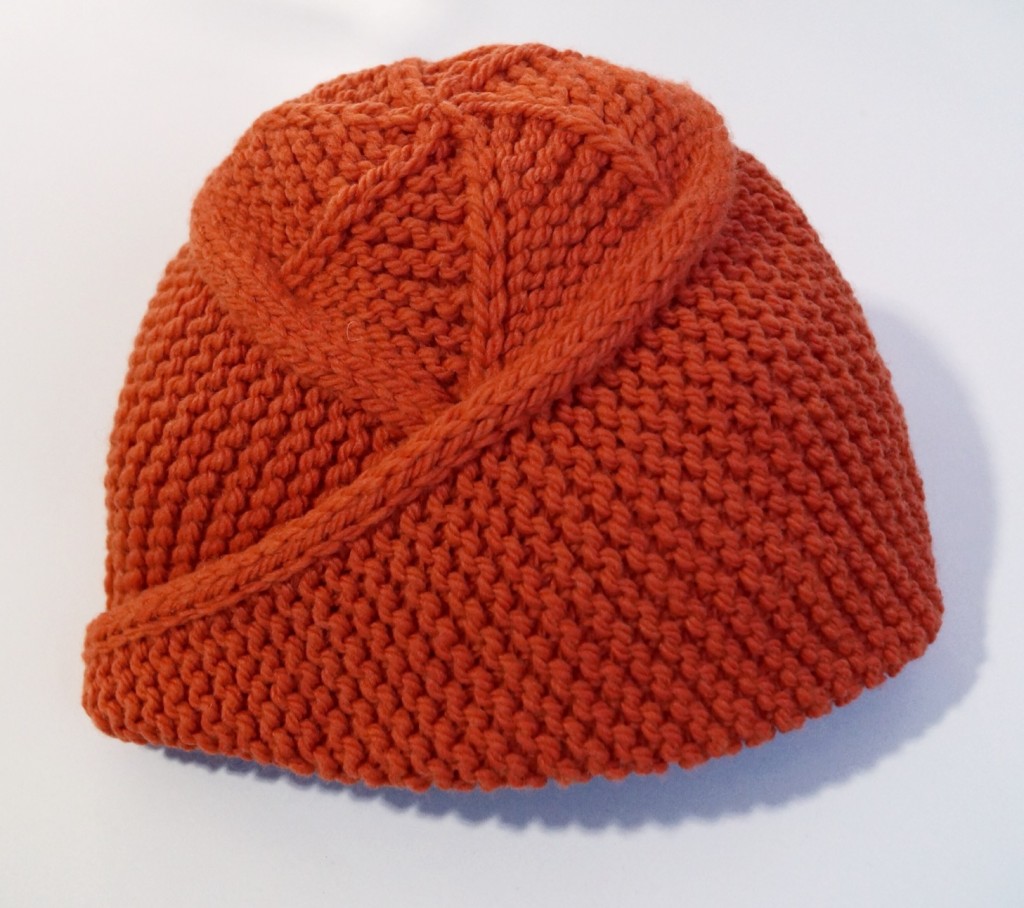 Sherwood Mitts – Pam Allen
The mittens were another delight! So quick to make and with lovely little features to keep the knitting and the finished pieces interesting. I particularly like the yarn overs on the palm side of the mittens, to create lovely contouring on the side that's usually forgotten!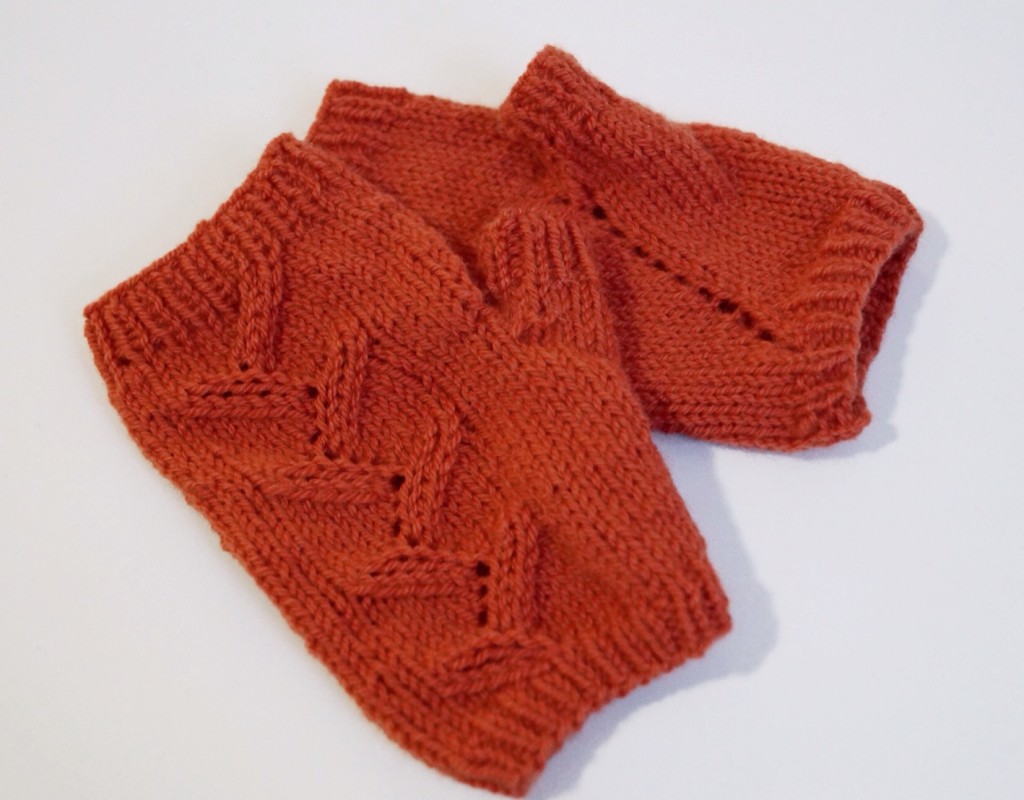 Wanting to keep the colour the same as the hat, but use a less bulky yarn, I opted for Quince & Co. again, but this time in Chickadee (sportsweight / 5 ply yarn). This pattern calls for Quince & Co. Owl usually, but I wanted something a little more delicate. I didn't adjust the gauge for this yarn, as I found it to be just right for my knitting tension. Be sure to check your gauge by doing a quick four-inch swatch before diving into a project!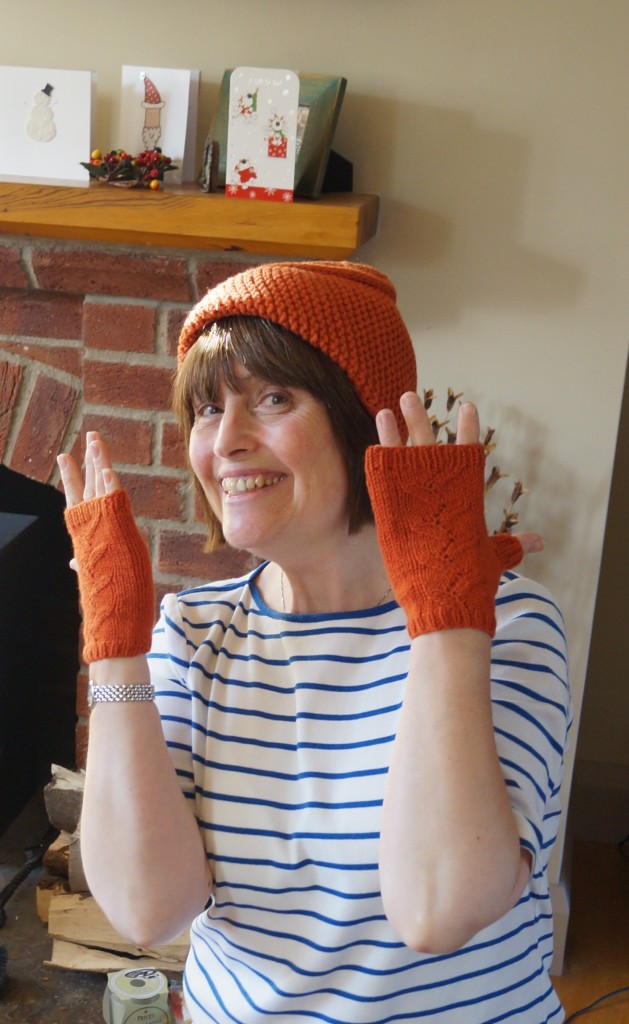 Important note for British knitters – Quince & Co. yarn is stocked exclusively in the UK at Loop knitting shop based in London. Happy knitting!
Image credit – Brooklyn Tweed