Is it just me or was Christmas over in a flash this year? And let's not even mention how unprepared I was for the festive season 2015!
Luckily, when it comes to my lovely Mum I had been planning her Christmas present months in advance. Together we'd selected the Stockard Cardi by Quince & Co. as my gift to her, in the soft red wine colourway, Syrah.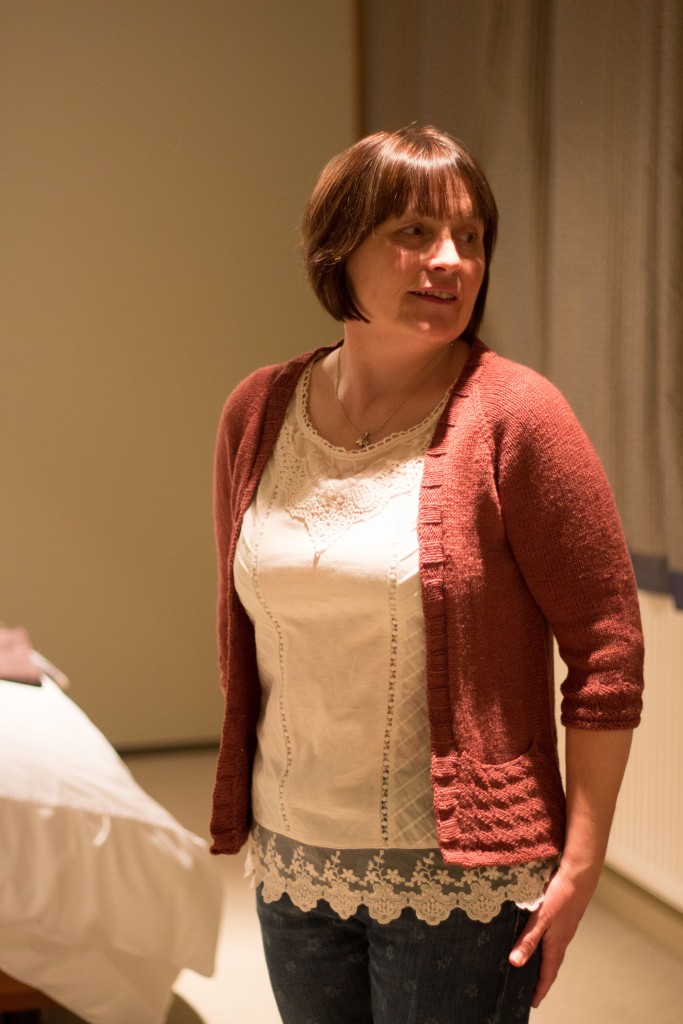 This gorgeous cardigan is knitted top-down. Something I'd never actually done before, not for want of trying, I just always seem to select bottom-up constructions! I have to say, this cardigan is one of those sought-after 'simple but effective' patterns. Once you start, it's beautifully easy, with enough interest and switch ups in the pattern to keep you interested.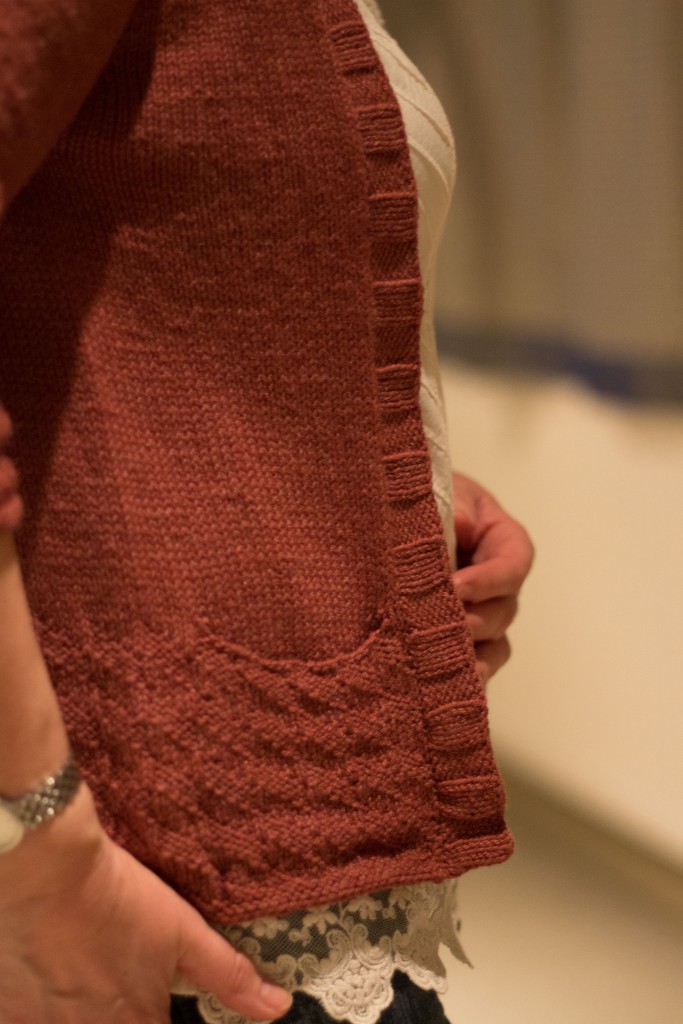 It has small front pockets that you stitch behind the decorative hem pattern, and three-quarter length sleeves – a practical little summer cover up! And because it's all knit up in Quince & Co.'s silk wool mix Tern, it's wonderfully breathable and light.
All in all, I would say this cardigan took me a week of evening knitting to finish off. You power through the stockinette body and sleeves, and the decorative hem and cuff stitch pattern is yet again 'simple but effective'. I loved every minute of making this cardigan, I may even have to make it in another colour for myself!
Doesn't my Mum look beautiful showing off the Stockard Cardi?!