I'm just about to cast on with my latest new project – Hamlin Peak by Quince & Co. This beautiful linen waterfall cardigan is knitted in their 100% organic linen yarn Kestrel.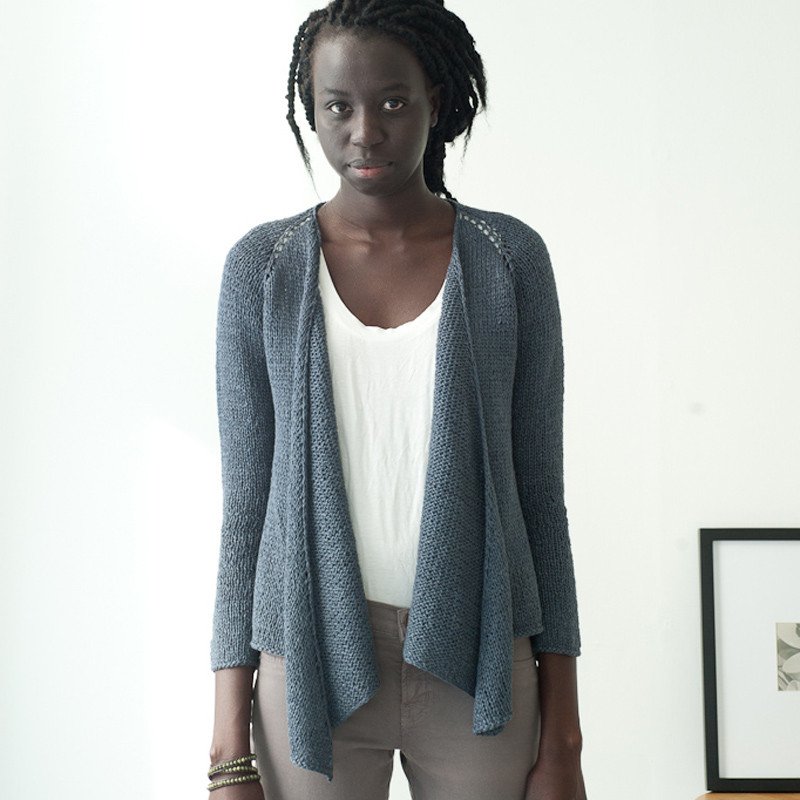 Kestrel
I'm a massive fan of knitting with linen, having finished Pam Allen's Scarborough Shrug earlier this year. This was created using their Sparrow yarn – Quince & Co.'s fingering weight organic linen yarn.
I loved working with Sparrow, and found it incredibly easy to control. However, Kestrel is slightly different in its construction so I was a little anxious about casting on. Here's how Quince & Co. describe Kestrel on their website:
Kestrel is a new take on a simple linen yarn. We took the same Belgium-grown organic linen that we use in our little Sparrow and spun it this time in a ribbon structure. Kestrel knits up quickly at 3½ to 4 stitches to the inch. Its flat surface adds a slight texture to simple knit and purl stitches. But we think the best thing about it is its incredible drape. Like all things linen, woven or knitted, Kestrel only gets better as you wash and wear it.
On the hunt for handy hints
I went on a bit of a hunt for hints and tips on how to get the best out of linen knitting projects. And I found Very Shannon to have a great number of tips for knitting with linen, especially with the unusual ribbon construction of Kestrel. These posts here and here are a few years old, but the tips and links within these blog posts are still really helpful!
In this handy blog post Blue Bee Studio also explains casting on, joining yarn and a super handy trick to stop the yarn from twisting! You can also have a listen to the Knit.fm podcast, which contains some helpful notes on working with Kestrel and Sparrow.
When you come to end of your linen project, check out Knit Bot's blog post on Finishing with Linen.
OK let's go!
I now cannot wait to cast on, armed with my knowledge of handling and finishing techniques for this simply put gorgeous yarn! I'll keep you posted on updates with casting on, working with and finally finishing my Kestrel project.
Happy knitting!
x