Knitting's been around for centuries. Literally AGES. It began with the Ancient Egyptians in the eleventh century, then burst onto the European scene in the twelfth and thirteenth century via France, Germany and Britain! So with such a long-standing, rich and varied tradition, how do you breathe new life into a craft that was at one time synonymous with 'archaic' and 'old-fashioned'?!
That's just what Jennifer Chan and Jen Hoang, Co-founders of Stitch & Story set out to do. Fed up with having to trawl the internet for a decent knitting pattern (we've all been there), both Jens set up shop – providing modern and fashionable knitting kits, top-quality 100% merino wool, as well as hosting their increasingly popular knitting workshops!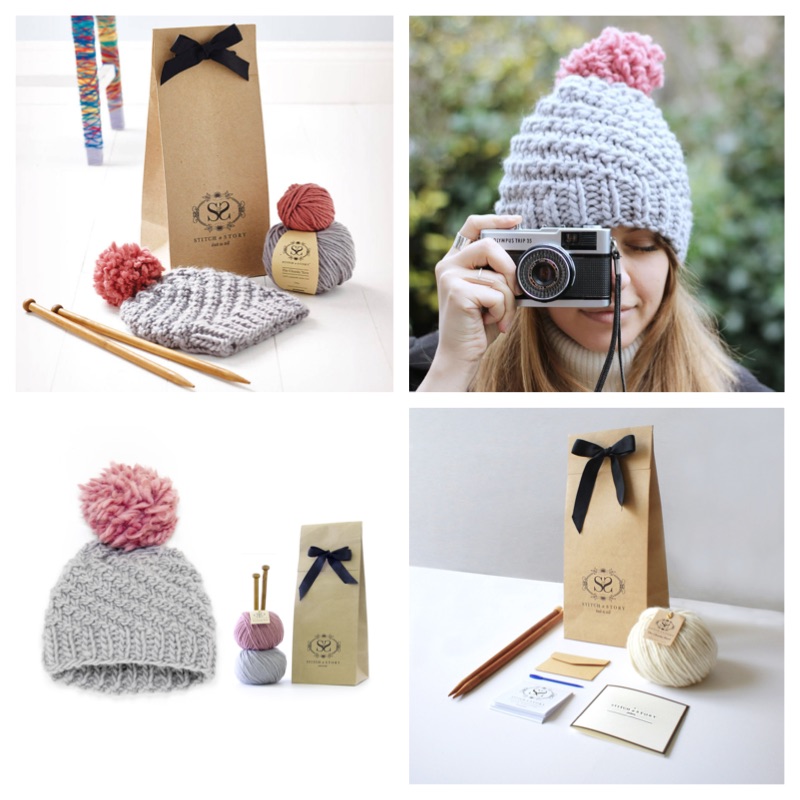 And I've had the pleasure of asking Jennifer Chan a few questions this week! I'm a massive fan of this wonderful independent knitting company, whose sole mission is to bring stress-free knitting to both the ultimate beginner through to the most seasoned of experienced knitters. You can check out Stitch & Story's amazing offering on their website, as well as follow them on Facebook, Twitter and Instagram.
1. When did you decide that you wanted to start your own independent company?
Stitch & Story began from one mission – to make knitting more modern and easy to learn for beginners. From our own passion in knitting, we wanted to showcase its simplicity and timeless fashion, one that isn't synonymous to being granny nor impossible to learn. Our hope is to bridge the beginner knitters with skills to make a beautiful garment that they'd be proud to show off.
2. When did you first begin knitting, and when did it become apparent that this is what you wanted to do?
I had only really begun knitting several years back and I learned through books and homemade Youtube tutorials. I fell in love with knitting the moment I picked up a pair of needles but my learning curve was a time-consuming one as I learned all the tips and skills through endless hours of surfing the net and visiting my local haberdashery. It became apparent to me that knitting should be therapeutic, rewarding, and fun but with so many variations on how to knit, finding the perfect knitting project can be a real challenge.
That's where Stitch & Story's all-in-one DIY knitting kits come in. Set at different skill levels to suit each knitter's confidence, we emphasise on slow progression – so that one day you can learn garter stitch, and the next, moss, stocking, or cable stitch etc. Gradually progressing with the aid of our video tutorials, we give knitters a sense of control, achievement, and resourcefulness to make a beautifully knitted product.
3. I personally love and relate to Stitch & Story's mantra – 'knit to tell'. Do you have a particular project or piece of knitwear that inspires or embodies this philosophy?
Yes! Our Knit to Tell mantra can be seen all over our Instagram feed with knitters putting their own style and creativity in their knitting. We've seen one customer knit His n' Hers Lola Pom Slippers for her and her dog! What makes us jump with excitement is seeing everyone's lovely projects come to life and in ways that reflect their individuality!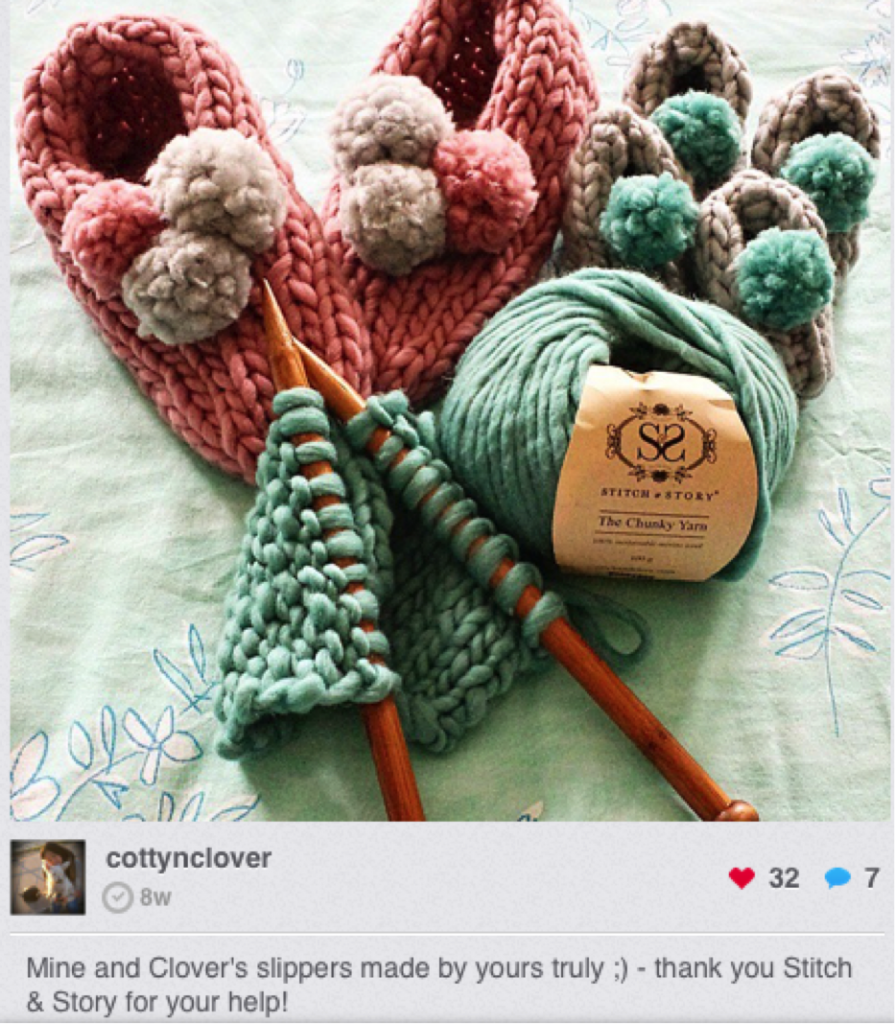 4. Have you got any recommendations for anyone interested or starting to learn to knit?
If you're a total beginner, watch our online video tutorials! We have a short 10-seconds clip for every stitch so you'll have the confidence to start knitting. Our DIY, all-in-one knitting kits are also a great project for wannabe knitters because they have everything you need including simple instructions and patterns. Alternatively if you're in London, we also hold weekly workshops with tea and cakes!
5. You have really handy tutorial videos on your website, which knitting technique is your favourite and why?
My favourite stitch would have to be the classic moss stitch. It's very simple but knitted in chunky wool, it's beautiful texture shows up more. I also knit continental style so I don't have the problem 'swinging the yarn over' when knitting and purling.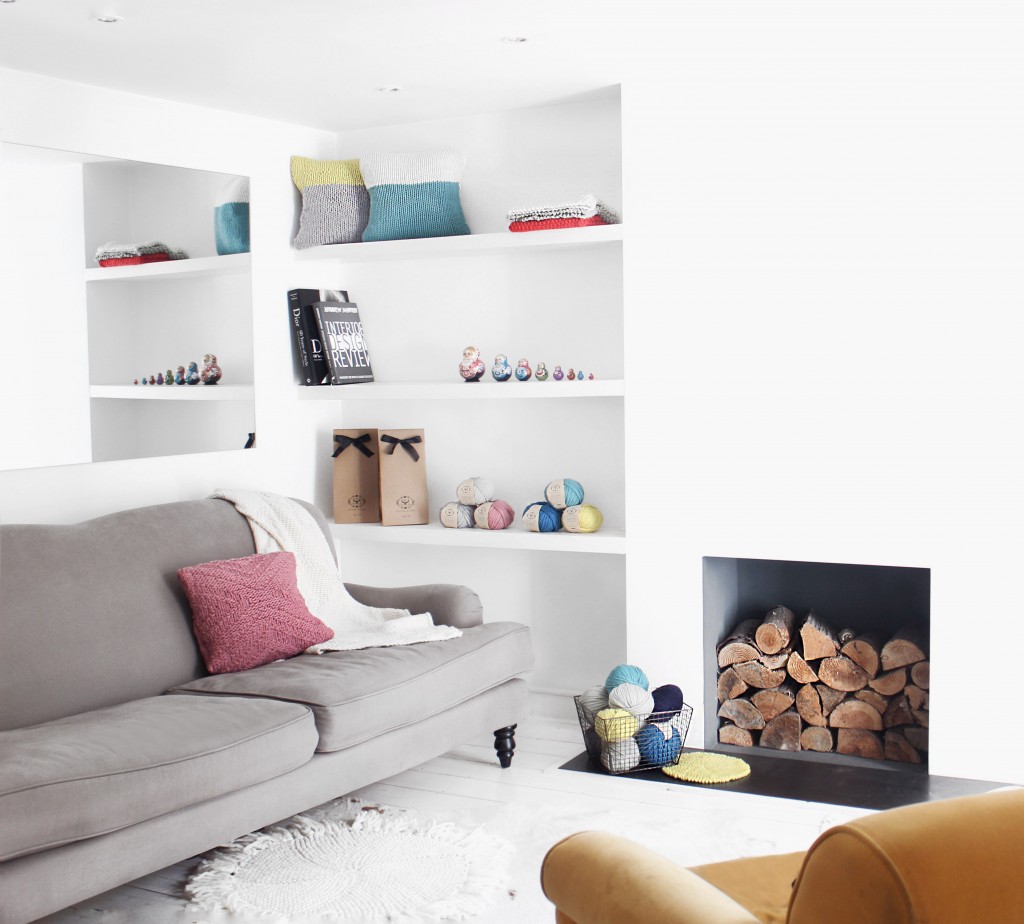 6. Of all the lovely yarn kits you have on offer, do you have a particular favourite, and if so which one?
My current favourite – and customers' too apparently – is our Bounty Throw. Our merino wool is super soft and after a long day at work, I love snuggling into it and catching up on my latest TV shows. The throw has so many stitch patterns that you won't get bored of knitting the same thing and knitted in chunky, it almost feels like cheating that you'll have a blanket completed in a matter of hours!
7. And finally, what's next for Stitch & Story?
We're at our busiest time of the year now, with trade shows and Christmas planning lined up. Our next show will be The Handmade Fair in Hampton Court Palace where we will be showcasing for the first time a new yarn line…The Lil' Merino! We're very excited to announce that our baby and toddlers knitting kits range will be out this Christmas with new colours and patterns too.