I'm not even going to apologise for mentioning the 'C' word. I've already been knitting my Mum's present for the last two weeks, so I'm fully in the pre-Christmas planning mode already! Get on board 🙂
If you're struggling to find the perfect handmade gift for someone this year, I'd look no further. You all know I'm partial to a Sonic Knits kit – I've signed up for six months! And now I'm treated at the first of every month to a brand new set of knitting notions, British yarn and a great pattern to get stuck into.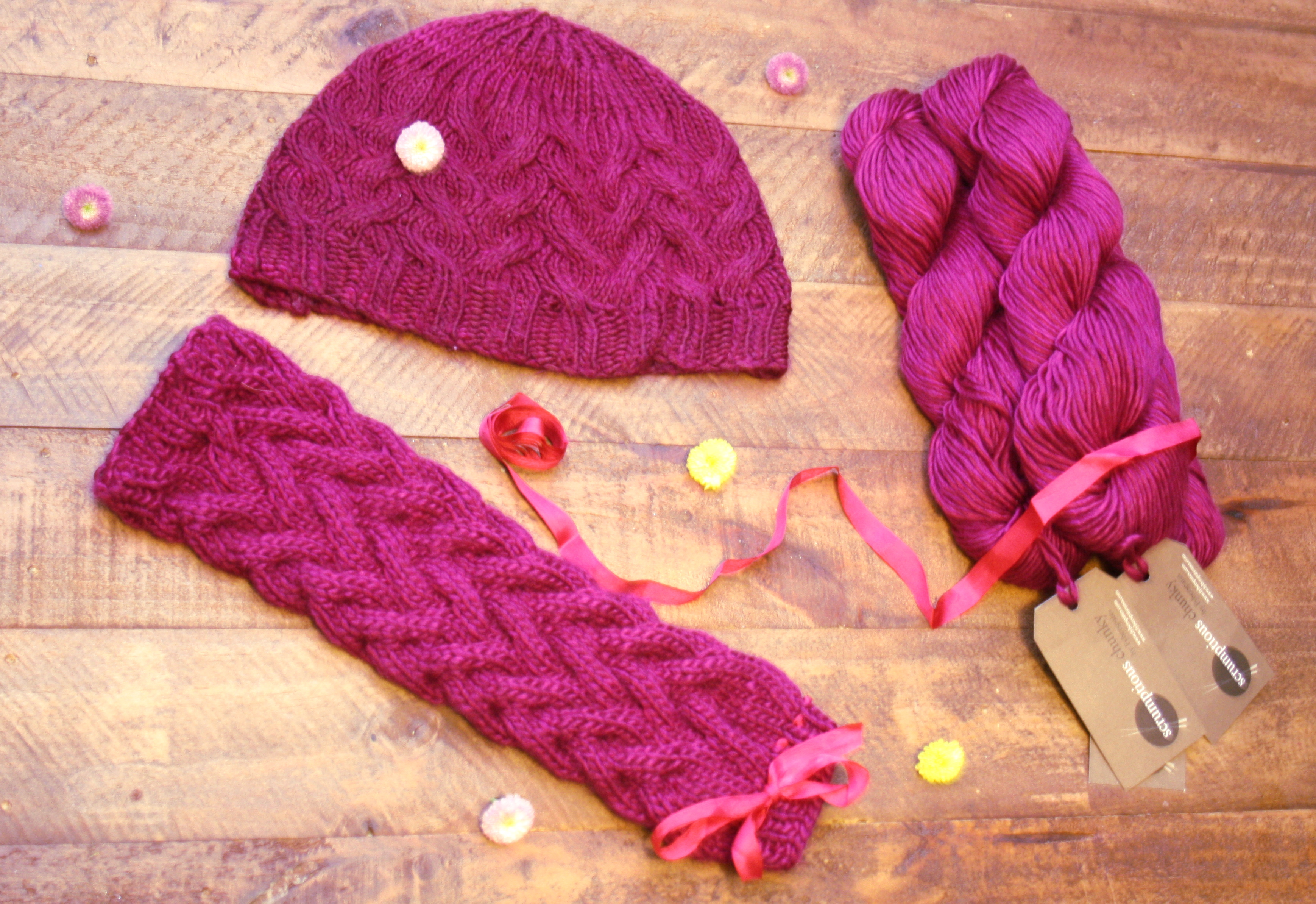 Well, Sonic Knits have just released their Christmas Special kits, teaming up with Fyberspates to offer an exclusive, luxury knitting kit. The kit includes three (THREE!) skeins of Fyberspates Scrumptious chunky yarn (you can choose your shade of either Charcoal or Magenta) and an exclusive 1.5m length of hand-dyed silk ribbon.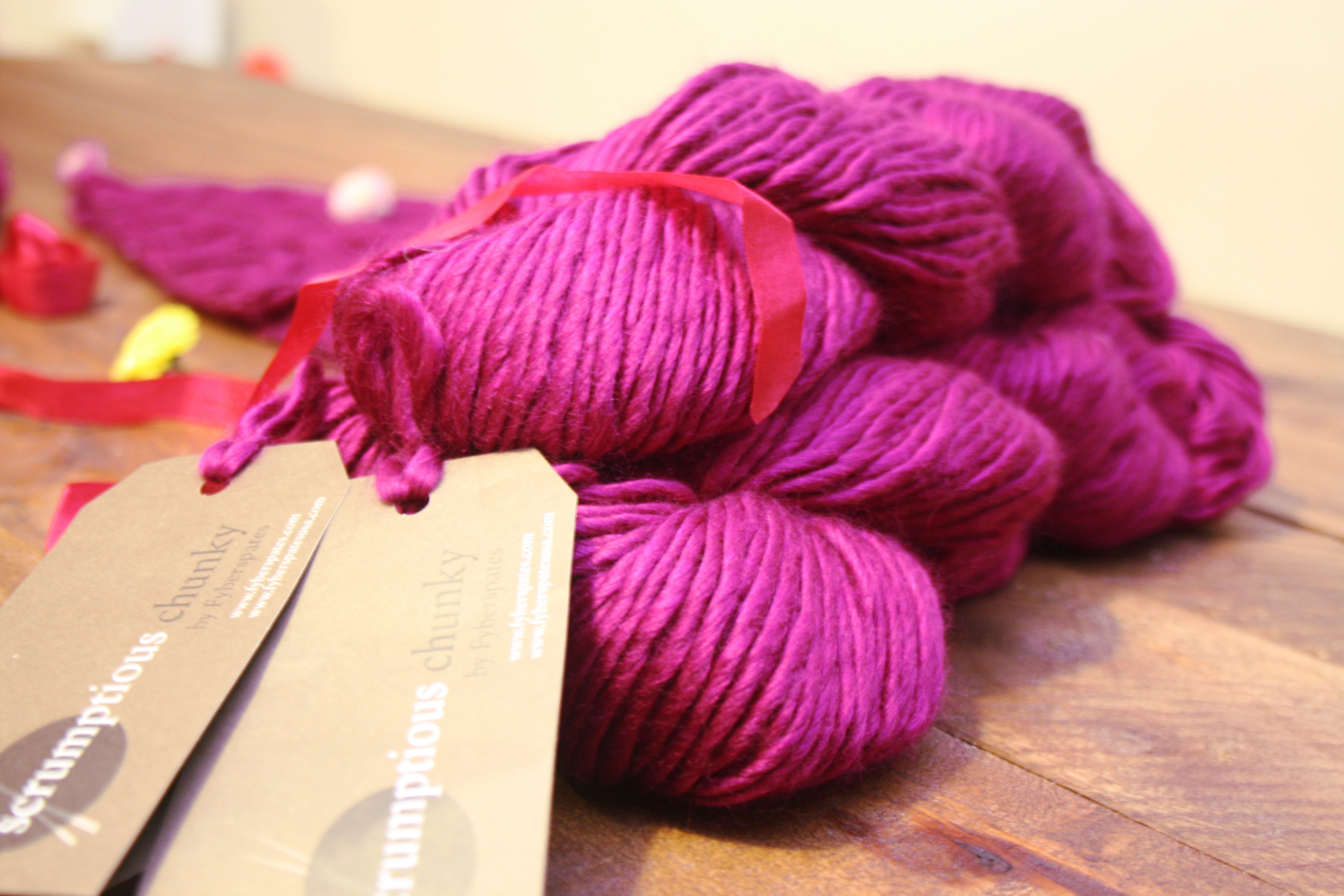 If you've never knitted with Fyberspates before, I urge you to explore this lovely British yarn. All of their yarns are stunning, and the Scrumptious Chunky is one of my favourites. It's a merino/silk mix – super soft with a jewel-like sheen, and knits up into a beautiful texture.
The included knitting patterns create a beautiful set of Cogges Hat and Armwarmers, a great quick knit for any of my knitter friends for them to make themselves. Alternatively, there is enough yarn supplied to create the hat and arm warmers or with a little modification of the cable repeats, you can create a hat and two mitts to make three Christmas gifts – great value if you ask me!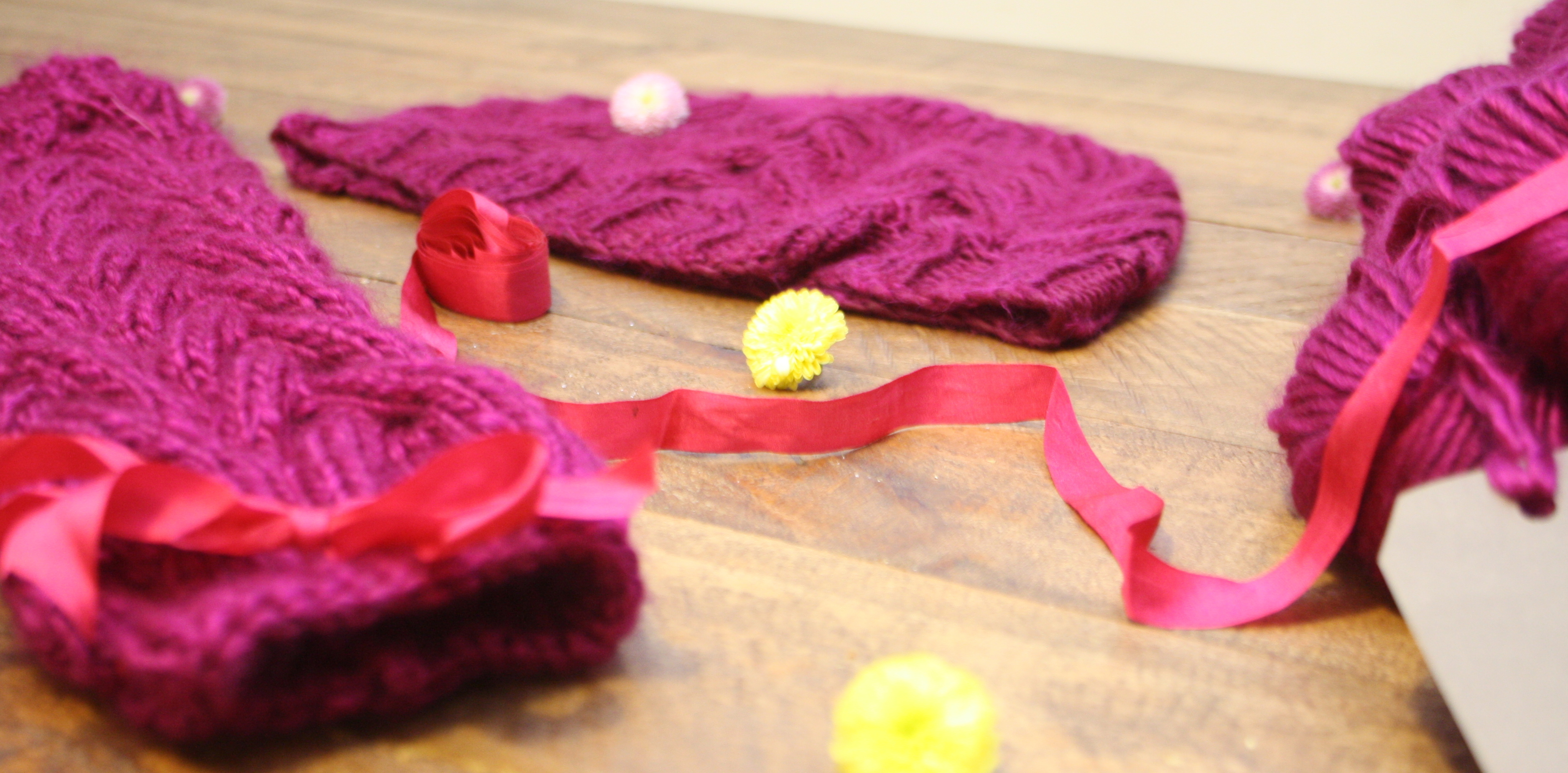 These fab little kits are £45 and are on sale now, shipping from the 10th October – plenty of time to knit up a Christmas gift!
Happy knitting,
xxx