I'm a big fan of Debbie Bliss yarn, I've knitted with all kinds of weights, wools, cashmere blends, tweed, merino – all of them! The Debbie Bliss website is also a thing of great inspiration to me. A soft colour palette, clean and uncluttered, making for the perfect jumping off point when looking to start a project or just browse for new yarns. I cannot wait to start a project with their recently launched Roma yarn – squishy, soft and lovely colours to choose from!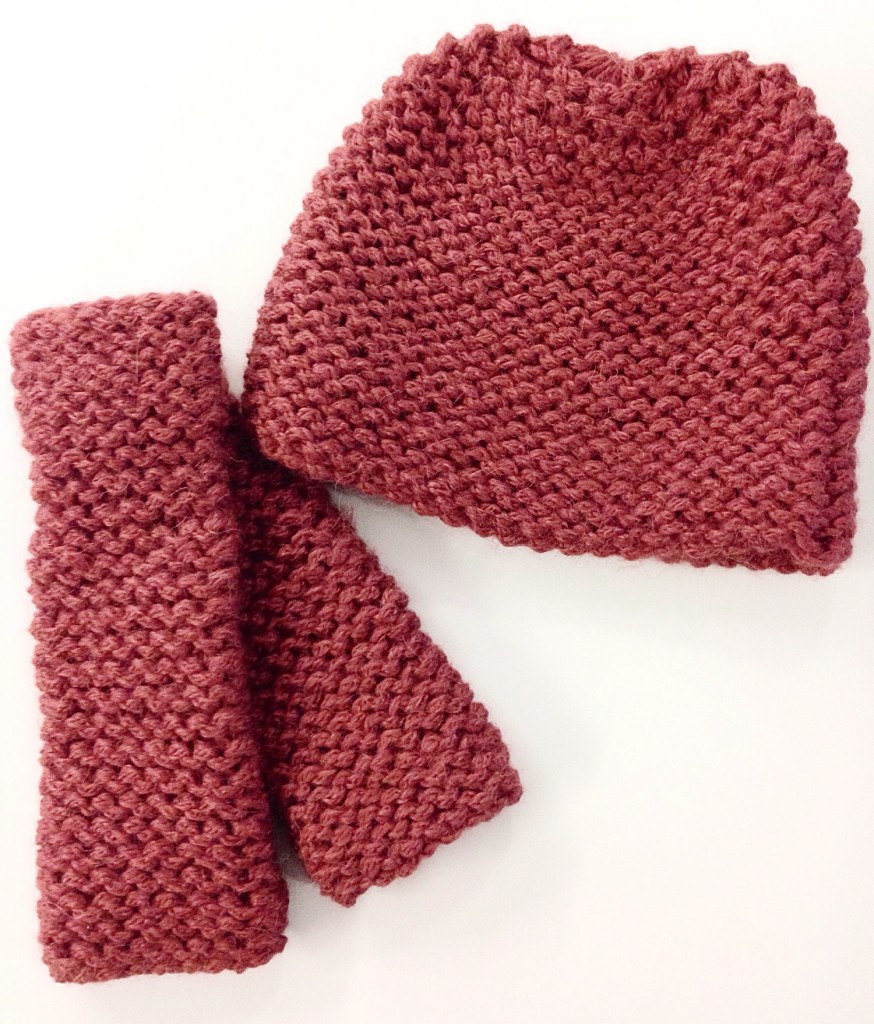 This time, I chose Debbie Bliss Paloma to knit myself a simply and classic garter stitch winter kit. I've been knitting lots of projects for friends and family recent (it is the Christmas season after all) so it was a welcome novelty to knit something for me! Don't get me wrong, I love knitting for people – in fact I actively encourage it (I'm my own worst enemy). But I always fall in love with what I make for people, and giving the finished pieces away at the end is ever so slightly bittersweet…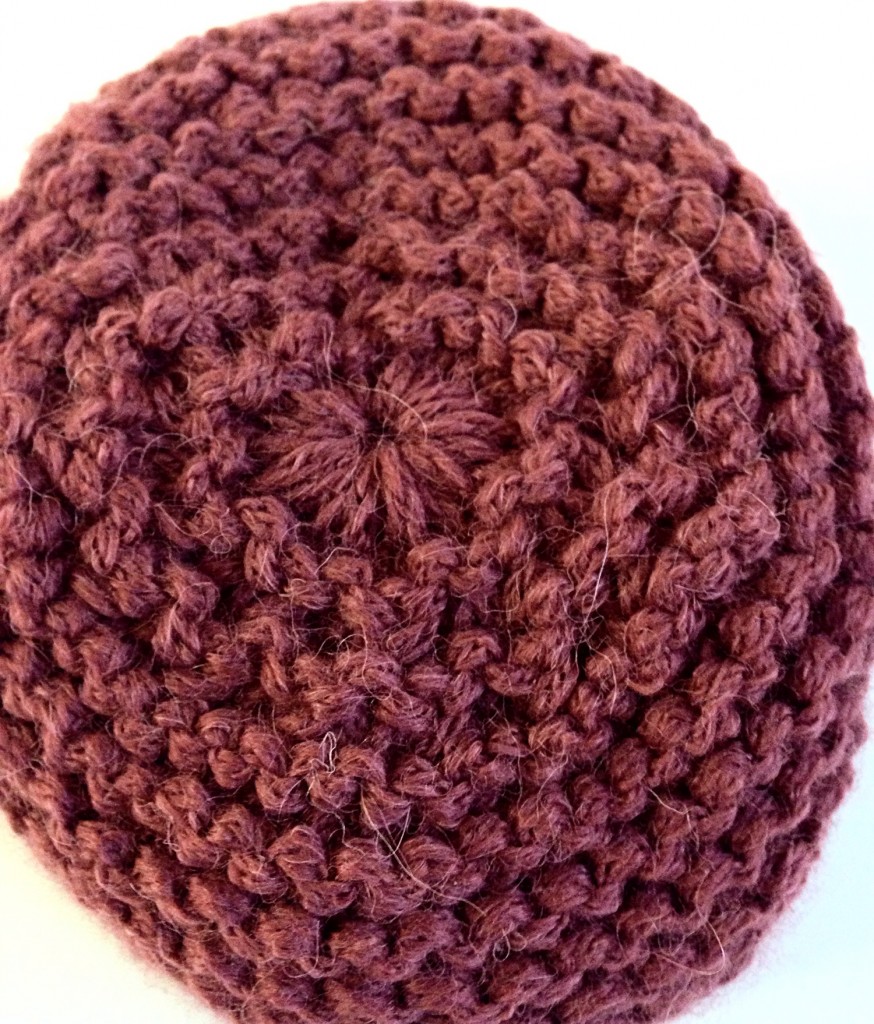 These are great knits for a beginner, and take no time at all. I picked this gorgeous Chestnut shade, but there are lots of beautiful tones to choose from. Here's how I made both the hat and the mittens.
Yarn: 2 skeins of Debbie Bliss Paloma 50g in Chestnut (20)
Needles: 8mm (US 11) circular needles
Gauge:  12-14st x 18-20 rows per 4″
Key:
K – knit
P – purl
K2tog – Knit two together (one stitch decreased)
BO – bind off
Hat
Cast on 40 stitches and join yarn in the round, making sure your stitches aren't twisted. Depending on how wide you'd like your hat, cast on extra stitches, but make sure you have an even number of stitches to make decreasing easier later on.
Knit garter stitch (alternate knit one round, purl one round) for approximately 36 rounds, depending on how tall you'd like your hat to be. However many rounds you end up knitting, make sure you end after a purl round.
Decrease shaping:
Next round, K1, K2tog*, repeat until last stitch, K1
P1 round
Next round, K1, K2tog*, repeat until the end of round
P1 round
Next round, K1, K2tog*, repeat until the end of round
Cut yarn, leaving a long tail. Thread through remaining stitches and pull yarn to close. Weave in ends.
Mittens
I knitted these mittens using the magic loop method.
Left mitten:
Cast on 16 stitches and join yarn in the round.
Knit garter stitch in the round for 34 rounds, ending after a purl round
Thumb hole: Next round, K8, then BO two stitches knitwise, K6
Knit garter stitch in the round for a further 18 rounds
BO all stitches knitwise, cut yarn and weave in ends.
Right mitten:
Exactly the same as above, but when you reach the Thumb Hole round do the following instead, then continue as established above.
*Thumb hole: Next round, K6, then BO two stitches knitwise, K8*
Save