With the sharp sting of Christmas spending well behind us, it's time for a good dose of luxury yarn indulgence.
I love trying out different yarns. That isn't to say that I don't have a few firm favourites that I constantly revisit. But this does mean that I do a lot of exploring. I like to pick different brands, thicknesses, textures, fibre types and colours and I always get excited when I'm knitting with something completely new! During my yarn travels, I've stumbled upon so many lovely skeins both affordable and what could be classed as more 'luxury' brands and they each have their own merit. I'll be exploring budget yarns later on, but for now I've picked out my 'Top 5 Luxury Yarn Buys'.
These luxury yarns are by no means the most expensive on the market, as I don't rate quality products by the price they're charged at. They're just downright indulgent!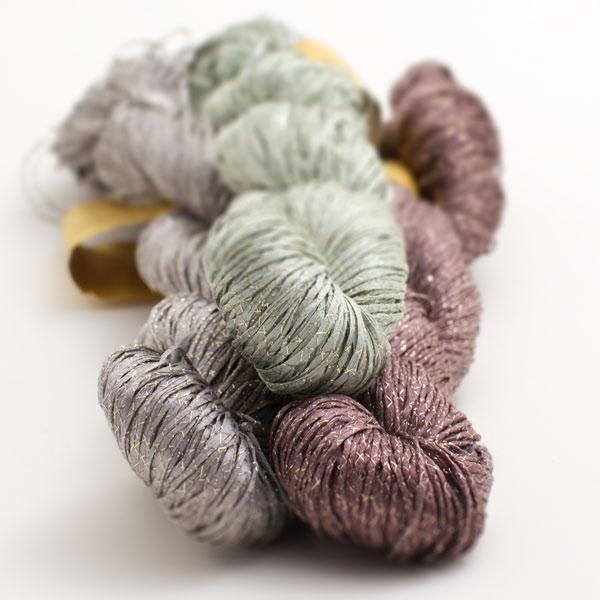 All Alchemy yarns are a complete treat – whether they're pure silks, silk blends or pure wool. Most of all they are unusual, and a novel fibre to knit with. Sparky is a pure silk yarn which glimmers with strands of gold woven throughout. It makes for lovely detailing when used with other yarns for garments, and creates beautiful shimmery scarfs and wraps when used on its own. You get a whopping 200 yards per skein, which goes a long way.
You can pick up Alchemy yarns up in the UK from Loop in London or Spin a Yarn in Devon.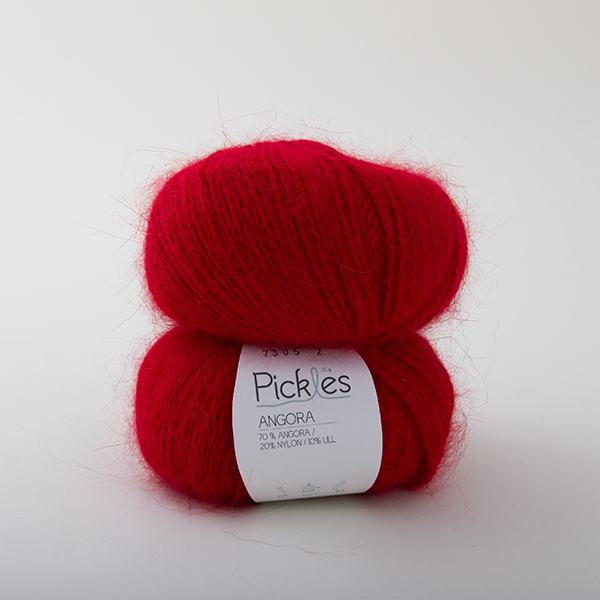 Here is proof that luxury doesn't mean having to break the bank every time! I loved Pickles Angora from the moment it landed on my doorstep. I first used it when knitting the Feather Sweater by Pickles where the angora is used for the feather motif. It's super soft and fluffy, and stands out really nicely against contrasting yarns like tweeds and cottons. I'm using my second batch of this beautiful yarn to make the Bat Top next (I always have a Pickles project on the go)!
Pick up this lovely yarn from Pickles online store.
Who doesn't love a good 80s sequin?! Stargazer Silk is a beautiful 100% silk yarn with a splash of sequins running throughout. Perfect for details on garments alongside other yarns, or a real spangly showstopper when used on its own! This, along with other Knit Collage yarns are available to buy in the UK from Loop in London.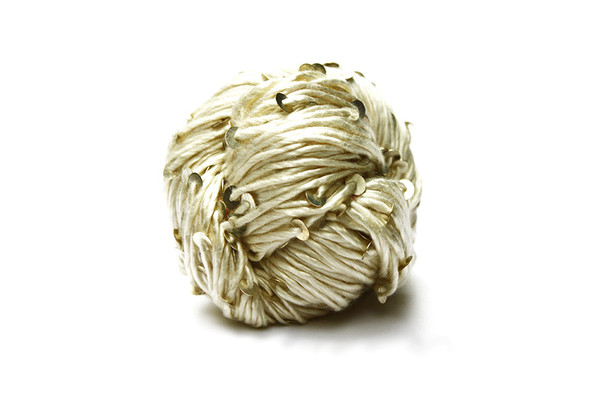 I've never knitted with anything quite like the Metalico yarn by Blue Sky Alpaca. It's fine, light, soft but gives such amazing stitch definition at the same time. 50% baby alpaca, 50% mulberry silk each of the six natural shades have a slight shimmer to them. I've hand picked this in Opal for my own little hat project – this stuff's just too darn special not to treat myself to!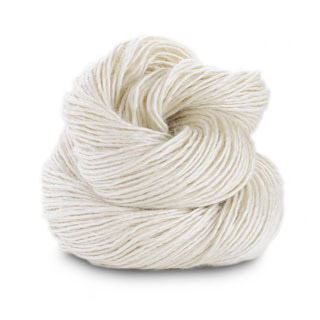 Baby's breath. That's how I would describe Silk Cloud by Shibui. This is a 60% kid mohair and 40% silk yarn, which creates such softness when knitted either on its own or accompanying another yarn. If I were you, I'd pair it with Cima, another lace weight yarn on offer from Shibui! I was inspired to do so by Bonnie Sennott's Blue Peninsula Knits with her latest scarf wrap pattern Silver Frost! You must check out Bonnie's beautiful selection of patterns 🙂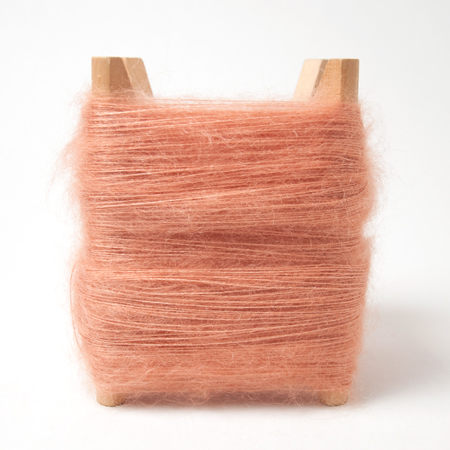 I did say I liked all manner of wools and yarns, so to balance the scales a little be sure to nip back in a week's time, when I'll be reviewing a few of my favourite budget yarns.
Image credits in order: Loop London, Pickles, Knit Collage, Blue Sky Alpaca, Shibui